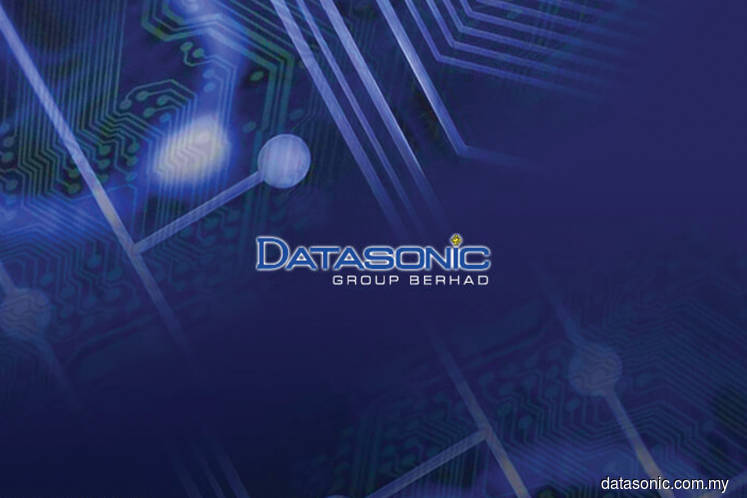 KUALA LUMPUR (Feb 27): Datasonic Group Bhd's third quarter net profit more than doubled to RM20.18 million from RM8.99 million in the year-ago quarter, as it supplied more smart cards and passports and provided more personalisation services.
Revenue for the third quarter ended Dec 31, 2019 (3QFY20) jumped 32% to RM74.97 million from RM56.76 million. Earnings per share (EPS) rose to 1.49 sen from 0.67 sen, its stock exchange filing today showed.
This brings the tech firm's net profit for the first nine months of FY20 to RM48.05 million, up 93% from RM24.91 million in the corresponding period a year ago, as revenue increased 21% to RM196.29 million from RM162.84 million. EPS grew to 3.56 sen from 1.84 sen.
The company declared a third interim dividend of one sen per share, which amounts to RM13.5 million, to be paid on a date to be announced. This brings its year-to-date FY20 payout to 2.5 sen, surpassing the 2.0 sen it announced in the corresponding FY19 period.
Datasonic's order book stood at RM611 million as at Dec 31, 2019, which the security-based ICT solutions provider said would have a positive impact on revenue generation in future operations.
"Despite the economic challenges and uncertainties prevailing in the business environment with potential impact globally, the board is cautiously optimistic that the results for the financial year ending March 31, 2020 [would] be better than that achieved in the previous financial year," it added.
Datasonic shares, which hit limit down after tumbling almost 30% during the last hours of trading yesterday, rebounded sharply today.
At the time of writing, the stock was trading at RM1.17, up 13 sen or 12.5%, giving it a market capitalisation of RM1.59 billion.
In a response to Bursa Malaysia's unusual market activity query earlier today, it said it was not aware of what could have prompted the unusual trading activity.
Read also:
Datasonic shares jump after company responds to Bursa query
Datasonic tumbled almost 30% in the last trading hour