Click / Tap image to enlarge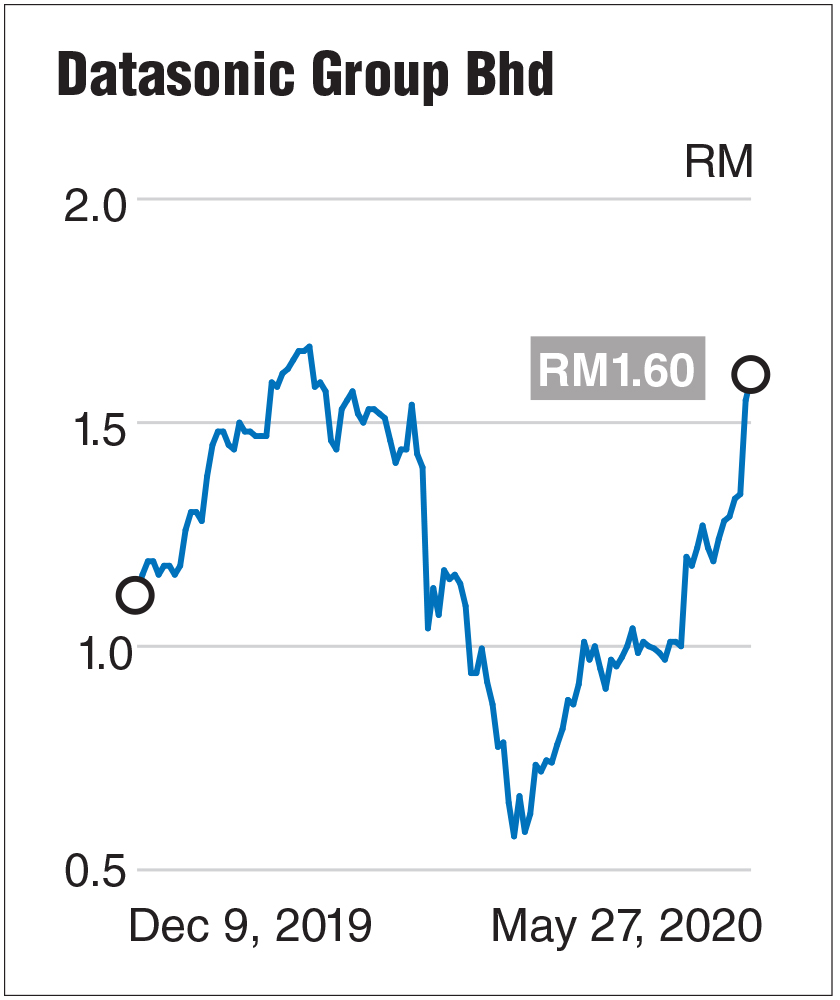 Click / Tap image to enlarge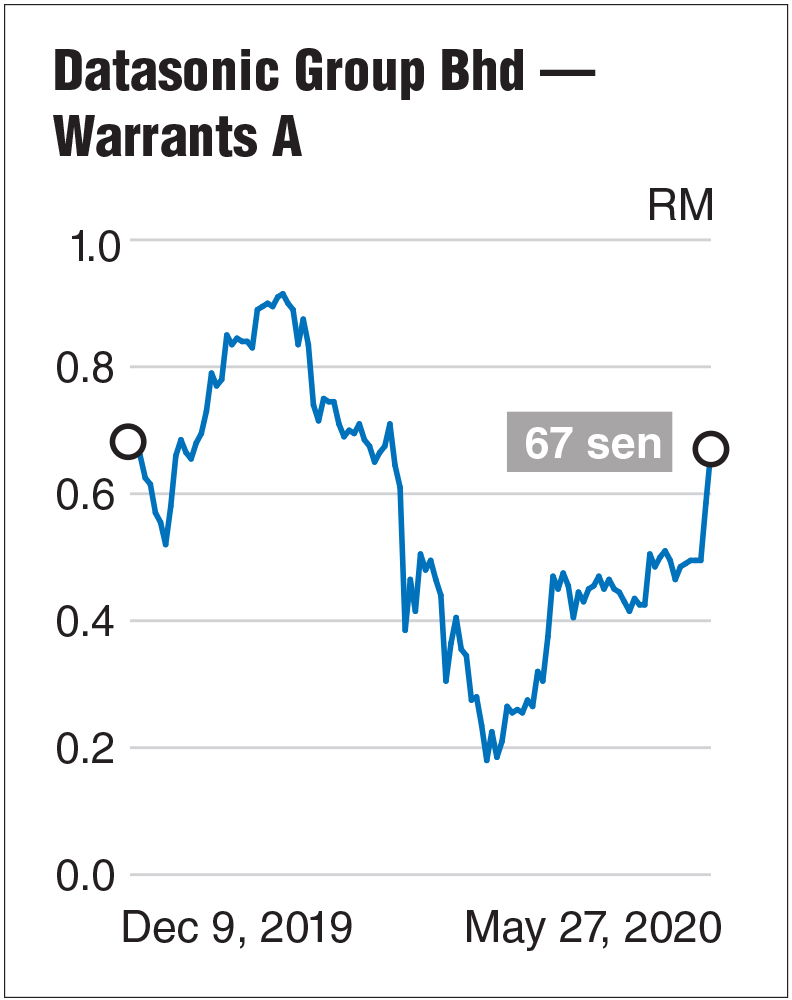 KUALA LUMPUR (May 27): Shares and company warrants in Datasonic Group Bhd rose this morning in heavy trade, following hopes on government contract wins.
This comes as the Immigration Department granting an extension of its e-government contract on foreign workers to My EG Services Bhd (MyEG) being seen as a pre-emptive move for the contract issuance.
At the time of writing, Datasonic's company warrant, DSONIC-WA, surged 11% or 6.5 sen to 65 sen on the back of brisk trading. The counter saw some 108.91 million units traded, and was the second most active counter across Bursa.
Shares in Datasonic, also listed as one of the top 20 most active counters, were up 1.3% or two sen to RM1.57.
Last Friday, MyEG said it had received notification to continue, until further notice, the provision of online renewal of temporary employment pass for foreign workers for the Immigration Department.
MyEG further said the rationale for the decision was to allow the government sufficient time to finalise the status of the extension of these agreements, subsequent to their expiry on May 22.
With the heightened optimism about potential near-term contract news flow, in a research note published today, RHB Research upgraded its target price for Datasonic to RM1.84 from RM1.67 previously, as it raised its core business target price-earnings valuation to factor in the positive catalysts.
"It is worth noting that the incumbent has been given a month's extension on the online renewal of temporary employment pass for foreign workers (ePLKS), prompting the market to speculate that the lucrative contract could be up for tender soon."
Other than the potential retendering of ePLKS, RHB noted that Datasonic is among the front runners for the National Integrated Immigration System's potential roll-out in June.
The firm highlighted that Datasonic is also keen to participate in the upcoming national security, border-related and digitalisation solutions given its core competency in these areas.
"Near-term potential news flow on government-related contracts include Foreign Visa System, One-Stop Centre, Foreigner Identity Card (i-Kad), Electronic Medical Records, and the National Digital ID as the government looks to accelerate digitalisation efforts," it added.
Datasonic's net profit more than doubled to RM20.18 million for the third quarter ended Dec 31, 2019 (3QFY20) from RM8.99 million for 3QFY19. Revenue for the period rose to RM74.97 million from RM56.76 million.
Since the trough in mid-March, shares in Datasonic have rebounded by some 173% from a low of 57.5 sen to RM1.57, while its warrants have rallied more than 255% from the low of 18 sen to 64 sen.