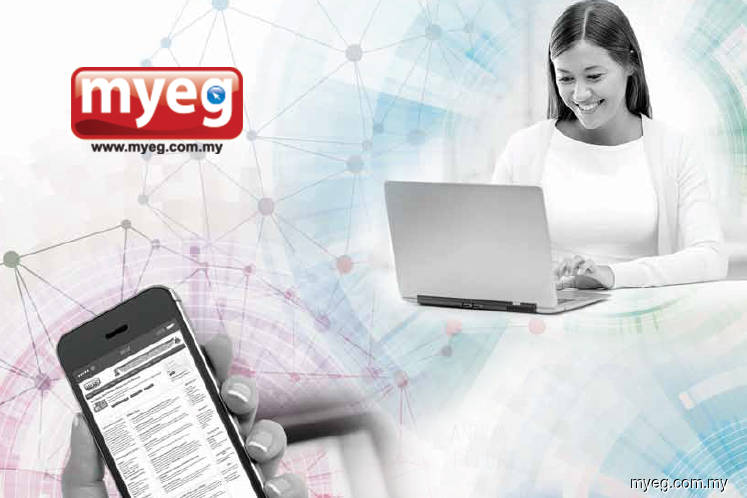 KUALA LUMPUR (Oct 19): Datasonic Group Bhd and My EG Services Bhd (MyEG) were both mentioned in the charges brought against former deputy prime minister Datuk Seri Ahmad Zahid Hamidi today.
The two stocks have been hammered following that. MyEG's share price tumbled 37 sen or 24.7% to RM1.13 in the morning seession, before it was suspended from trading. As at 3.45pm, Datasonic shed 19.5 sen or 29% to 50 sen, after rebounding from its intra-day low of 39.5 sen. 
According to the charge sheet against Zahid, who is also the former Home Affairs Minister, he allegedly helped a company called Mastoro Kenny IT Consultant & Services to obtain projects from MyEG in return for payment. 
He also allegedly received payment from Datasonic for the latter to secure a contract to supply IT chip for Malaysian passports. 
On July 15, 2016, Zahid, through Lewis & Co, allegedly received a cheque worth RM250,000 from Jogabonito Jewellery & Diamonds to help Mastoro to obtain a contract from MyEG under the purview of the Ministry of Home Affairs under his capacity as the then minister, the charge sheet stated.
Between Dec 7, 2016 and Jan 5, 2017, Mastoro issued an additional 13 cheques worth RM8 million to Zahid for the same purpose.  
The third charge, in which MyEG was also mentioned, involves 10 more cheques worth RM5 million issued by Berani & Jujur Trading on Feb 8, 2017, for Zahid to help Mastoro to obtain contracts from MyEG.
According to the charge sheet, on April 26, 2017, Zahid allegedly received a bribe from Chew Ben Ben, a director of Datasonic, in the form of two cheques worth RM5 million and RM1 million issued by Sarana Kencana Sdn Bhd to a Maybank account owned by Lewis & Co.
Zahid, under his capacity as the home affairs minister then, is said to have facilitated the appointment of Datasonic Technologies Sdn Bhd to undertake a five-year contract to provide 12.5 million chips for Malaysian passports to the Immigration Department under a direct negotiation process at the Ministry of Home Affairs. 
However, Datasonic has clarified that neither the company nor any of its director made any payment to Zahid in relation to the supply of chips for passports. 
In an announcement to Bursa Malaysia during market lunch break, Datasonic said its subsidiary Datasonic Technologies Sdn Bhd (DTSB) won a five-year contract to supply passport polycarbonate datapages and printing system based on per passport produce through an open tender in April 2012.
"DTSB was awarded for the supply of 12.5 million chips on Dec 15, 2015 based on value proposition of enhanced chips security (to put the chips bonded into the polycarbonate datapage instead of at the back of passport cover) and 15% lower pricing as compared to the previous vendor that provided a total saving of RM56.25 million to the government over a period of five years," said Datasonic.