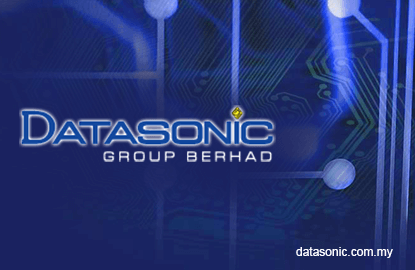 PUTRAJAYA (July 27): Datasonic Group Bhd intends to re-balance the revenue contribution from its government and non-government clientele in the next five to 10 years.
Its deputy managing director Chew Ben Ben said the group will focus on the financial industry, leveraging on the migration of credit and debit card to pin-based, to achieve this target.
"We are focusing on the financial industry; there is a migration of the credit card and debit card from CVV (card verification value) to password, the migration has already started and we have invested to increase our capacity to get ready for that migration," he said after the group's annual general meeting today.
"In Malaysia, we were the first country to use chip-based credit card, starting in 2001, but (as) now things are getting more sophisticated, chip-based is not good enough," he added.
Currently, according to Chew, 87% of Datasonic revenue derived from government sector, while 13% from the private sector.
"The volume (from private sector) is big, it is just the monetary amount is small, but we think that the potential in it is big," he said.