This article first appeared in Digital Edge, The Edge Malaysia Weekly, on May 17, 2021 - May 23, 2021.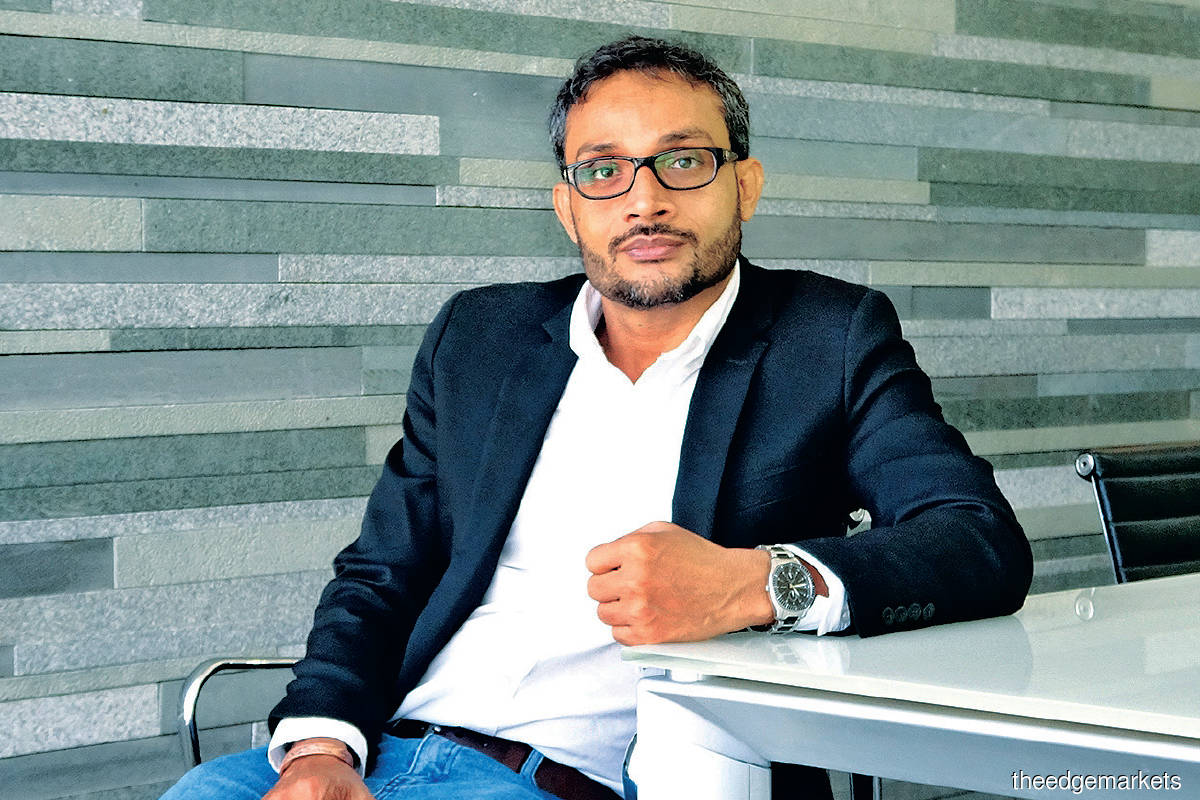 While browsing websites, users are sometimes greeted by a pop-up asking them to take part in a customer feedback survey. This can occur in a broad range of websites, from fashion and retail to news and content sites. Most will close the pop-up without a second thought, but even those who oblige will most likely base their answers on perception rather than facts.
This is something Mritunjay Kumar, co-founder of InsightzClub, realised when brands tried to gather consumer insights for targeted marketing campaigns. While they managed to gather some "insights", these resulted in less-than-effective campaigns.
"Users typically answer the surveys based on their own perceptions, meaning that the survey answers are based on claims rather than real data. Sometimes, people want to believe that they have a specific spending habit or use brands they don't actually use just because they know their friends are using it," he points out, adding that these kinds of answers taint the survey findings.
Currently, 60% to 70% of brand decisions are not backed by data, he says, adding that the marketing campaigns could run the risk of not working at all, just because they are targeting the wrong consumers.
This is why Kumar feels surveys are not as effective as having a proper big data analytics system to develop marketing campaigns that will translate into real revenue for brands.
Not that he discounts the value of surveys, but he prefers hard facts. "What we are trying to do is take away any claims and perceptions and get more behavioural, passive, almost accurate and real-time data, which can help marketers make faster data-driven decisions."
Kumar and his co-founder, Padmanabhan Ramaswamy, started InsightzClub to gather data directly from consumers — with their permission, of course — to sell to brands to curate marketing campaigns. Currently, sites such as Facebook, YouTube and Netflix gather data from users anyway and use it for their own benefit. The users in question do not get anything from the process, except perhaps more targeted ads.
InsightzClub has developed a mobile application that users can download and voluntarily provide permission to the company to access their data. In return, InsightzClub will reward them with points, which can be redeemed for cash.
"The mobile app has the ability to collect your data passively once you install it. Upon installation, it will ask you to share and control whatever you want, so users can choose not to share data too. For example, if you don't want us to have your Facebook data, you can untick it. This is how we get access to users' data, allowing users to remain in control of it," says Kumar.
As for the incentives and rewards, he explains that users are given points for tasks they complete in the app. They then have the option to cash out the points immediately or let their points grow.
"We've created fixed parameters. It's very defined and you will know how many points you will get with every task," Kumar explains.
For clients that want to use the data collected, InsightzClub has two proprietary solutions and business models, which cover most parts of a brand's journey. The first is for a brand that is just throwing around ideas for a campaign. InsightzClub has about seven different automated marketing solutions to choose from to solve business problems a brand might face at a certain point.
"So, let's say you're a brand with a new product and want to validate your product before launching, we have a few solutions that can help. We will put out these questions to the people on our platform and get input on what may or may not work," says Kumar.
For the second business model, the platform analyses the data gathered from users to create a brand journey for companies. InsightzClub can gain direct access to user history on platforms such as Facebook, YouTube and Netflix and, from there, generate insights that are then sold to brands on a monthly basis. Both models are backed by real-time data, which clients can access at any time via an in-app interactive dashboard.
Kumar emphasises that InsightzClub always informs its users about the data it is gathering while adhering to the parameters set by the Personal Data Protection Act 2012. The concept of empowering users through their data is somewhat new in Asia and thus, gaining trust is a big challenge.
"Google and Facebook are already using your data and they don't pay you for it. So, we're hoping to bring data transparency to consumers, and I'll tell you up front we're selling your data. With our in-app dashboard, consumers can see what data is being sold and this creates confidence," he asserts.
InsightzClub has about 20,000 users in Malaysia who have started sharing behavioural data. Kumar says the company is aiming to have 150,000 users in the next six months to further enhance its offerings to clients, including targeted marketing campaigns.
A shift in consumer spending
Over the last 1½ years, consumers have shifted their spending habits. They have become more wary of spending their money and prefer to focus on needs rather than wants.
Kumar says since consumers are conservative with their spending, brands are targeting them through microsegments with the help of big data analytics.
Microsegmenting is a type of market segmentation that groups consumers into specific and smaller segments based on various factors, including behavioural predictions. This means that brands will try to gain specific data on consumers and their spending habits to promote products that fit their wants and needs. Kumar says microsegmented marketing is 60% more effective than a regular targeted advertising or marketing campaign.
"About 70% of the time, advertisements are shown to people who are not interested. They are constantly bombarded with advertisements on Google and Facebook, and they don't want to see them. This is why marketers are trying to find that sweet spot by getting a deeper understanding of consumers," he explains.
"This is done by learning a consumer's behaviour, such as the kind of content they watch, the time of the day they watch it and what platform and brand they look for day to day. It's this kind of deep data that brands are looking for."
Kumar says InsightzClub saw an 8% growth in business in 2020 despite the pandemic. The company is now looking to expand its reach to the rest of Southeast Asia in the next eight to 12 months. It currently has a presence in Malaysia, Singapore and Bangladesh, and plans to expand to Vietnam, Thailand and Indonesia soon.
"We want to be a global company in six to eight years and earn a revenue of at least US$500 million," he says.
The company raised US$500 million when it started and brought in several investors as well. Kumar says the plan is to take the company through its Series A funding early next year. 
"What we have is definitely unique and while there are other players in Europe and the US that have this offering, we're probably one of the first in Asia," he says, adding that it has potential for rapid growth.
"I would consider our company successful when we are able to save brands about 30% of their marketing budget and this is something we are working towards."