This article first appeared in Digital Edge, The Edge Malaysia Weekly, on November 1, 2021 - November 07, 2021.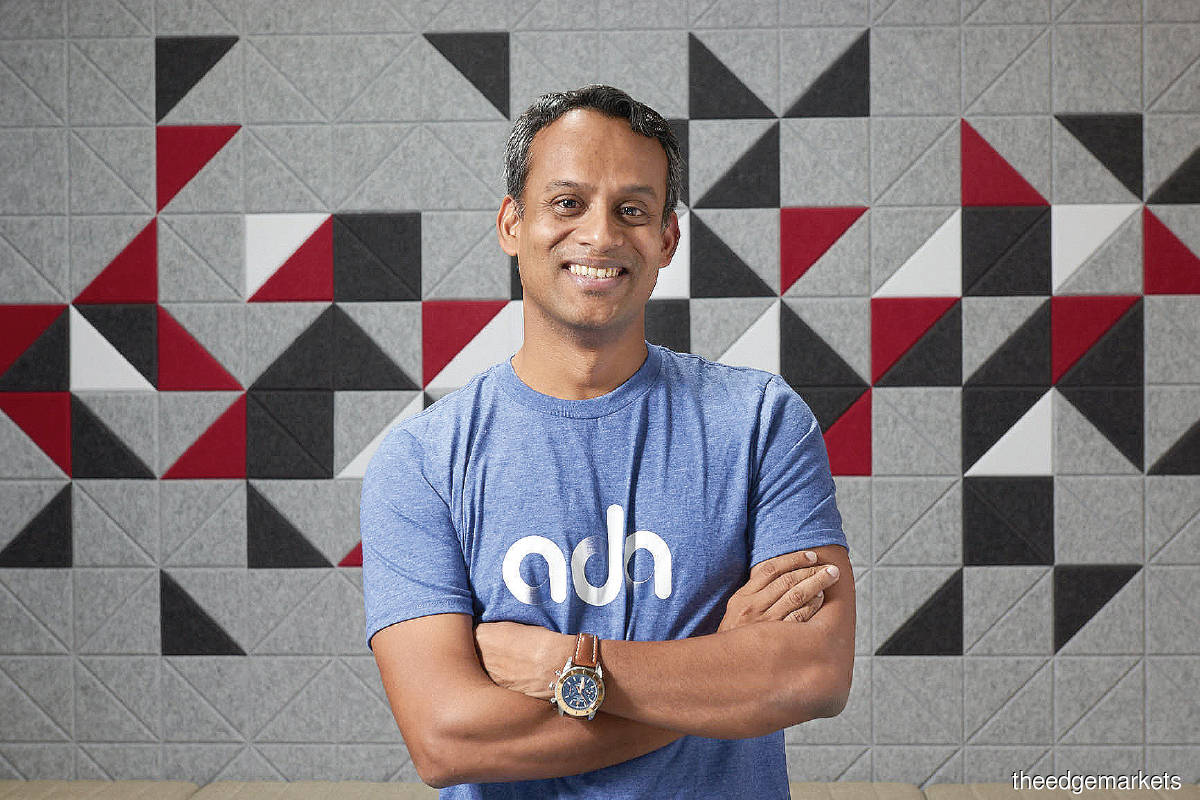 It can be a confusing time for businesses in Malaysia as the economy gradually reopens.
Consumers have picked up new habits during the pandemic, such as buying things online. Are these habits temporary or have they solidified into something more permanent?
Meanwhile, some consumers are still wary about going out. How will this impact the footfall in malls and shops? Should businesses focus their efforts on the offline or online universe?
Digital advertising agency and consultancy ADA launched the Southeast Asia Recovery Index recently to help businesses navigate this pandemic recovery period. It leverages on XACT, ADA's data management platform, which extracts anonymous app usage data to compare online and offline activity since before the pandemic.
The insights from the index are meant to help businesses understand whether a particular market is back to the pre-pandemic normal. The level of activity in February 2020 is used as a baseline and normalised to 100. So, if a tracker category or country has a score of 70, it means that the level of activity is at a 30% reduction from the pre-pandemic normal.
According to the dashboard as at Oct 14, 2020, Malaysia's score was 96, while the overall region average was 82. Among the other Southeast Asian countries, Malaysia's score was the second highest after Cambodia.
ADA tracks eight online and offline trackers. This includes footfall in malls, food and beverage locations, road density, public transport and supermarkets, as well as usage of fitness, business and productivity, and travel-related apps. The composite score of these trackers informs the overall score.
The data is anonymised and aggregated from nearly 400 million unique monthly mobile devices and 400,000 apps across the region. ADA has access to this data from external data providers via data aggregators, according to the company. As no personally identifiable information is available, it does not require user consent.
In Malaysia, usage of health and fitness apps is the furthest beyond the pre-pandemic normal, while footfall in malls has shot up to 40% above the level in February 2020. This coincides with the easing of the lockdown in recent months. The use of travel-related apps, however, has not recovered and is still on a downward trend.
A few insights can be gained from these results, according to Srinivas Gattamneni, CEO of ADA. One is that the effectiveness of out-of-home advertising is likely to be negatively affected until footfall returns to pre-pandemic levels. This means businesses still need to invest in digital marketing and advertising.
"Nonetheless, advertisers can use the dashboard to check for differences in footfall between states and various location types, like food and beverage outlets, public transport and road density, as the effect of Covid-19 is not uniform across the country or across industries," says Srinivas.
Once the fluctuations in mobility settle down, more measurements on behavioural changes in the "new normal" can be made. "For instance, we expect to see some permanence in gains made by online shopping at the cost of brick-and-mortar stores," he says.
There may be increased reliance on food and grocery delivery in urban areas as well. In light of these potential changes, marketers have to remain agile and build omnichannel experiences for consumers and leverage on data, Srinivas suggests.
Lastly, the pandemic has highlighted how digitalised businesses can be more resilient. Therefore, companies must continue investing in digital transformation.
"Prior to Covid-19, the majority of Southeast Asian clients were quite nascent in their use of data-driven marketing. But they have since gained maturity in using data across the marketing funnel," says Srinivas.
For instance, its clients have been using behavioural ad interest data to identify audiences for targeting, and conducting in-depth benchmarking of competitors and their own audiences to capture insights.
How else can businesses leverage on data? Srinivas suggests they can use data to uncover new insights, personalise their apps and websites, launch chatbots and create personalised advertising.
Relying on data to generate insights is going to be especially critical now, since businesses are aggressively competing for consumers online. For instance, one of ADA's clients is the e-wallet Boost. Using XACT, ADA identified specific personas in the B40 population likely to use the app. It also found that celebrity endorsements were 1.5 times more likely to persuade users to use Boost.
With that insight, ADA helped Boost get key influencers to promote deals to its users. According to ADA's website, it managed to record a 12-fold growth in new users and a 68% increase in attracting lapsed users.
"There will be opportunities and challenges in 2022, as every industry roars out of the pandemic. Meanwhile, marketing and sales budgets are set to increase as businesses take advantage of the recovery and compete for new customers, which then raises the cost of customer retention. Companies will have to find a competitive advantage by leveraging on data, artificial intelligence and marketing technology," says Srinivas.