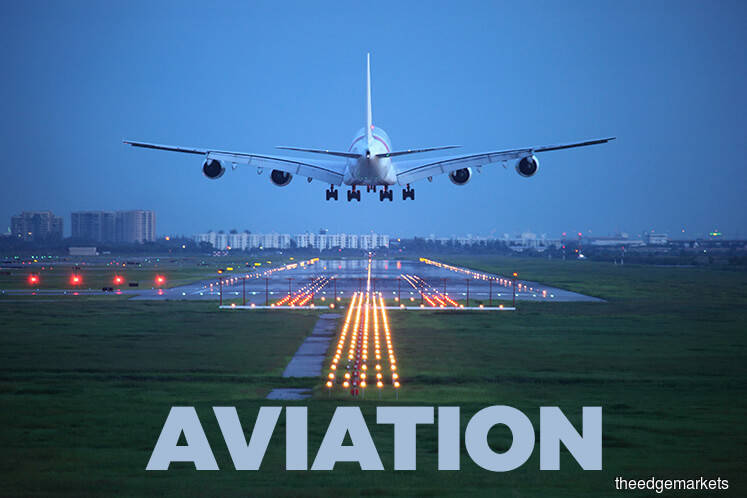 KUALA LUMPUR (March 25): Dassault Aviation chose the Sultan Abdul Aziz Shah Airport in Subang to build its maintenance, repairs and overhaul (MRO) hub in Southeast Asia, instead of Seletar Airport in Singapore, due to the space available for expansion.
In a media briefing today, Dassault's Asia Pacific President Jean-Michel Jacob told reporters that although Seletar also offers comprehensive infrastructure for business jet MRO operations, Subang has more space available to cater for future growth.
It also helps that the Malaysian government has identified aerospace "as a strategic industry with wide potential to help the country's industrialisation and technological development", said Jacob, who views business aviation as an important part of the aerospace industry and a driver for economic growth.
"Business aviation provides a large volume of work in areas like MRO, flying schools, catering companies, aviation consultants, and fixed based operators. Business aircraft are customised products, so they require highly qualified personnel, and the business comes with higher margins," he said.
"Malaysia has become an important centre for business aviation, thanks to Subang Airport, which is one of the very few capital city airports in Asia largely dedicated to business aviation. Malaysia has also become an important centre for MRO because it has the workforce of skilled and qualified maintenance engineers and technicians," he added.
Jacob said the business jet market size in Southeast Asia today is about 200 aircraft, of which 60 would be registered in Malaysia, followed by 50 in Singapore, and 48 in Indonesia.
"The most popular Dassault aircraft in Malaysia, at this point in time, is the Falcon 7X. But we see a lot of interest in Malaysia for the Falcon 8X. Malaysia is our biggest market in Southeast Asia. We see very good growth prospects in Malaysia and the surrounding region for Dassault aircraft," he said.
Therefore, Jacob said it is relevant for Dassault Aviation to acquire the MRO division of ExecuJet Aviation Group globally to strengthen, after sales services for its business jet. ExecuJet Aviation Group's business aviation MRO operation in Malaysia is the largest in the country.
The briefing today was to give an update on Dassault's business, following its January acquisition of ExecuJet Aviation's MRO operations globally — at an undisclosed price — in conjunction with the 2019 Langkawi International Maritime and Aerospace Exhibition that will be held between March 26 to 30.
According to ExecuJet Malaysia Sdn Bhd general manager Ivan Lim, who was also present at the briefing, the company's workforce comprises 45 people and is expected to increase to 75 in three years.
"We have a 64,000 sq ft facility in Subang here, and we are maintaining up to 34 aircraft every month. Even before the marriage with Dassault, we are already in the midst of expanding our business, and we expect our capacity to go up to 45 to 50 aircraft a month by year 2020," he said.
"We started our business in 2009. Every year since, we've been growing between 20% to 25%, on average. Operating space will have to increase together with our business, so we are working with Malaysia Airports Holdings Bhd (MAHB) to expand our facility space to about 100,000 sq ft to 150,000 sq ft," he said.
Currently, Lim said most of the aircraft ExecuJet maintains are from Bombardier Inc and Gulfstream Aerospace Corp. "In six to 12 months, we will be adding maintenance capability for Falcon 8X, 7X and 2000. After that, we will look to add other MRO capabilities for Falcon 900 models as well," he added.