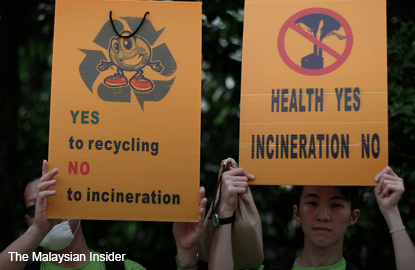 (Nov 18): DAP lawmakers today questioned Putrajaya over its decision to dismiss recommendations the Public Accounts Committee (PAC) regarding four mini incinerator projects across the country.
PAC had recommended that action be taken against those who handed out contracts worth RM188 million for the mini incinerators, which it later found did not run according to specifications.
The audit report had also previously singled out the handling of the incinerator projects, which were all handed to a company called XCNT Technology.
However, Putrajaya yesterday said that the Malaysian Anti Corruption Commission (MACC) did not find any element of graft in the projects and declared the case closed.
"Does this mean what PAC had recommended can be easily ignored like that?" PAC member and DAP's Petaling Jaya Utara MP Tony Pua asked during a press conference at the Parliament lobby today.
The four individuals involved in awarding the contract named in the PAC report, which was released earlier this year, were the former secretary general of the Local Government and Housing Ministry, then director general of the National Solid Waste Management department, and two academics.
Despite the problems with the incinerators, XCNT still managed to obtain a three year extension for it.
The main issue identified in the PAC report was the "lack of due diligence" in awarding the contracts.
"We hope the government will be more responsible," Pua said.
The incinerators are in Tioman Island, Langkawi Island, Cameron Highlands and Pangkor Island. – The Malaysian Insider