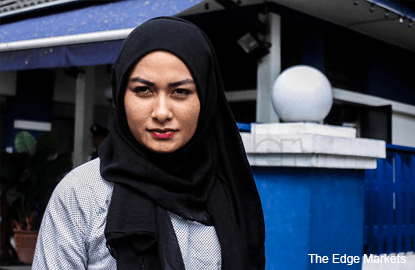 This article first appeared in The Edge Financial Daily, on January 13, 2016.
PETALING JAYA: DAP, which is grappling with rising animosity among Malays, is expected to unveil new Malay faces as candidates in elections. Among them are Young Syefura Othman, Dr Abdul Aziz Bari, Edry Faizal Eddy Yusof, Sheikh Omar Ali and Abdul Aziz Isa.
The Malaysian Insider understands that DAP will announce Abdul Aziz as the first candidate, as he is likely to contest a seat in the next Sarawak election, expected to be in the first quarter of this year.
In the next general election due in 2018, the largely Chinese-based opposition party is expected to name Sheikh Omar, a former PAS activist, as its candidate for a seat in Johor. He is currently the Johor DAP assistant publicity secretary.
Abdul Aziz, a law lecturer from Universiti Selangor Malaysia, is expected to be named DAP's candidate for a state seat in the Ampang constituency of Selangor.
He is also expected to be appointed a member of the Ampang Jaya Municipal Council soon.
DAP has also announced it will contest in eight of PAS' 15 Selangor seats in the 14th general election. The eight constituencies are targeted because they are mixed-race areas.
It is eyeing Paya Jaras, Sri Serdang, Meru, Cempaka and Tanjung Sepat — seats currently held by PAS.
The Taman Templer and Dusun Tua seats are currently held by PAS' Zaidy Talib, a Selangor executive council member, and Razaly Hassan. Both are first-term assemblymen.
Young Syefura, better known as Rara, was appointed the DAP coordinator for the Dusun Tua state constituency in Hulu Langat, Selangor, on Dec 3, while Edry Faizal was appointed the coordinator for the Taman Templer constituency in Selayang, Selangor.
As coordinators, both are DAP's official representatives in the areas. DAP traditionally fields its coordinators as candidates for the seats in general elections if they serve their constituencies well.
These plans are being made as the party finds itself the target of Malay-Muslim anger, according to think tank Darul Ehsan Institute, which found that almost two-thirds of respondents in a survey felt DAP is anti-Islam, anti-Malay and serves the interest of the Chinese community only.
The survey was conducted in November, with 1,716 Malay respondents in Selangor, and the rising anti-DAP sentiment was attributed to attacks by Umno and PAS.
Some of those identified as potential candidates, however, would not confirm their selection.
Rara told The Malaysian Insider she was not considering the state seat, as Pakatan Harapan had yet to decide on the matter.
"We are not candidates; we are just appointed by DAP to serve in the area," said Rara, who is also a member of the Selangor DAP committee.
Edry Faizal said he is now focused on grass-roots work to ensure that the Taman Templer seat would not fall to Barisan Nasional or parties "friendly" towards the ruling coalition.
"I always tell people my job is to coordinate. There is no confirmation that the seat is mine and I know what politics are like. Sometimes, even on the eve of [the] nomination day, there's no telling who will be fielded."
New DAP member Zulhazmi Sharif, 40, said he is prepared to be fielded if the party places its trust in him.
"I'm open to it. If DAP trusts me, then I have to do it. I have to prove that I can do it, that I deserve it, and that I must make an effort to win," said the lawyer, who rose to fame when he joined the Anti-Postal Summons Campaign, which was formed by then PAS information chief Datuk Mahfuz Omar. — The Malaysian Insider