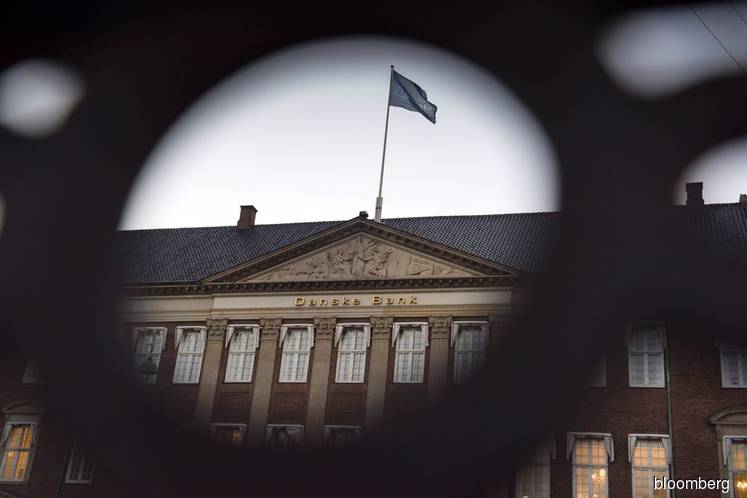 COPENHAGEN (Feb 21): Danske Bank A/S said it's being investigated by the U.S. Securities and Exchange Commission, adding to the long list of probes into its money laundering scandal.
The bank is already the target of criminal investigations in Denmark, Estonia and France. It's also being probed separately by the U.S. Justice Department, and is "cooperating with all relevant authorities in order to clarify the full details of the case," it said in a statement on Thursday.
Shares in the bank declined on the announcement, and traded as much as 5% lower in Copenhagen.
Danske has been in dialogue with Justice Department since at least October 2018, so it's "not a surprise that they will be in discussion with other authorities such as the SEC as well," said Ronit Ghose, global head of bank research at Citi. Still, Thursday's share price drop "suggests the news was not fully priced in."
What's more, "investors are very nervous about any money laundering related headlines," Ghose said. "The experience of last year, when Danske's equity market value halved, makes investors sell first and ask questions later."
News of yet another investigation comes as the US$230 billion scandal engulfing Danske continues to spread. Swedbank AB on Wednesday became the latest Nordic lender to be targeted by allegations of money laundering, wiping well over US$5 billion off its market value in less than two days.
Though not a surprise, the SEC investigation adds to "uncertainty over potential fines, both U.S. and domestic" and that uncertainty is probably "set to drag into 2020," said Philip Richards, an analyst at Bloomberg Intelligence in London. "And while we expect total fines in the region of US$2 billion to US$2.5 billion, there is potential for the final amount to be multiples of that."
Danske is accused of letting a tiny branch in Estonia become a hub, through which illicit funds from the former Soviet Union made their way to the West. The bank's investors are bracing for fines, potentially of billions of dollars.
"We have no information about when the investigations conducted by DOJ and SEC are expected to be completed, nor do we know what the outcome of these will be. We continue to cooperate with the authorities in order to establish a complete picture of the events of the case," Jesper Nielsen, interim chief executive officer at Danske, said in the statement.
The SEC deems an investigation is necessary when it sees conduct that includes "misrepresentation or omission of important information about securities," according to its website. It also has the power to levy fines.