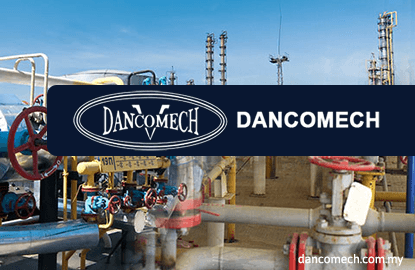 KUALA LUMPUR (July 14): Dancomech Holdings Bhd saw the public portion of its initial public offering (IPO) oversubscribed by 26.84 times.
In a filing with Bursa Malaysia today, Malaysian Issuing House Sdn Bhd (MIH) said a total of 8,063 applications for 208.79 million new shares were received from the public for the 7.5 million new shares available for public subscription.
Dancomech engages in trading and distributing process control equipment and measurement instruments in Malaysia, Italy, Indonesia, and internationally.
The placement agent also confirmed that the offer for sale of 11.37 million existing shares has been fully placed out, by way of private placement to selected investors.
The public issue involves 24 million new shares, of which 7.5 million shares for Malaysian public, 3.75 million shares for bumiputera investors, 2.5 million shares for application by the eligible directors, employees and persons who have contributed to the success of Dancomech and 14 million shares for application by way of placement to bumiputera investors approved by the Ministry of International Trade and Industry.
The 24 million shares are issued at 40 sen per share.
"All notices of allotment for these IPO shares will be mailed to successful applicants on or before July 20," Dancomech said.