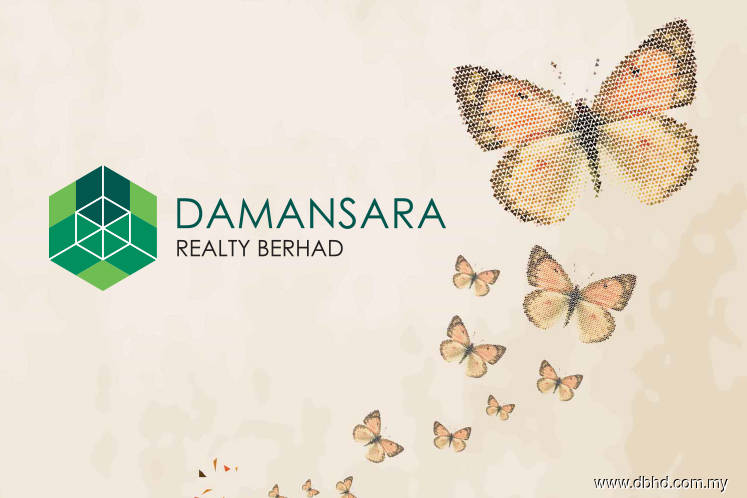 KUALA LUMPUR (Nov 12): Damansara Realty Bhd's net profit for the third quarter ended Sept 30, 2019 more than doubled to RM3.85 million from RM1.87 million a year earlier, mainly due to the contribution from the property and land development segment driven by its joint venture development in Central Park, Johor Bahru, with Country Garden Management Sdn Bhd.
In a bourse filing today, the developer said revenue for the quarter fell 14% year-on-year to RM65.89 million from RM76.34 million.
Earnings per share was 1.21 sen versus 0.59 sen a year ago.
For the nine months ended Sept 30, net profit surged to RM9.31 million from RM3.28 million in the year-ago period. Revenue, however, declined to RM206.11 million from RM221.81 million in the previous year.
In a separate statement, Damansara Realty group managing director Brian Iskandar Zulkarim said the developer's business focus moving forward will be on high-growth markets and higher-margin projects for continued profitability and to sustain its growth track record.
"While we look to renew our existing Integrated Facilities Management (IFM) contracts, we've successfully secured new IFM contracts worth RM133.91 million as at November 2019 from our tender book value of nearly RM500 million," he said.
He added that in September, Damansara Realty had secured a contract to supply skilled cleaning operatives worth RM21.2 million to one of Malaysia Airports Holdings Bhd subsidiaries.
"These secured contracts speak volumes for our committed efforts in expanding our services beyond the traditional facilities management engineering services," said Brian Iskandar.
At the midday break, Damansara Realty shares rose 2.97% or 1.5 sen to 52 sen for a market capitalisation of RM165.55 million.