This article first appeared in The Edge Malaysia Weekly, on January 11, 2021 - January 17, 2021.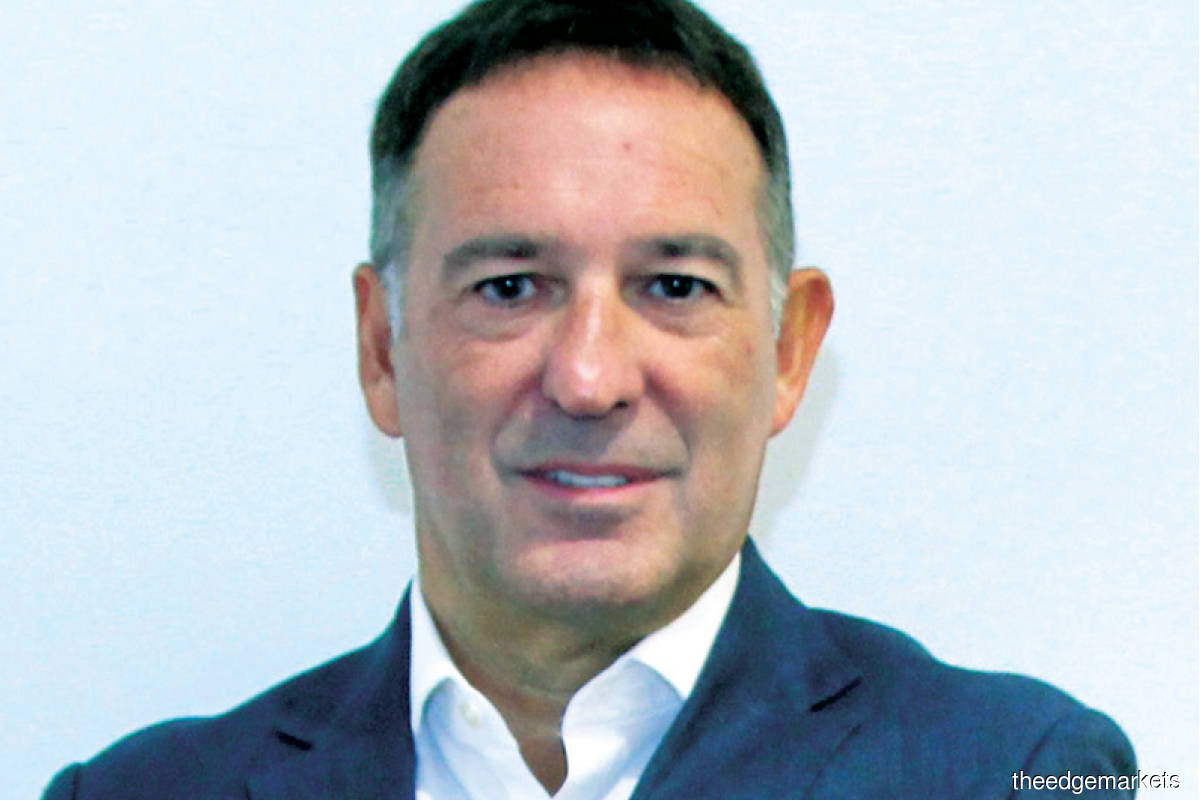 IRONICALLY, the Covid-19 pandemic proved a plus point for foreign grocery chain Dairy Farm International Holdings Ltd (DFI), whose Malaysian operations look set to post a profit for the first time since 2013.
The turnaround may be evident as early as the current financial year ended Dec 31, 2020, as the retailer's transformation exercise starts to bear fruit after some aggressive measures including the closure of dozens of Giant and Cold Storage branded stores.
Ongoing changes through GCH Retail (Malaysia) Sdn Bhd, which operates DFI's chain of hypermarkets and supermarkets in Malaysia, include the revamping, resizing and repositioning of stores, which total 58 today — less than half the 122 outlets it had in 2018.
In an email interview with The Edge, Chris Bush, CEO of Southeast Asia Food at Dairy Farm Group, shares some updates at the company amid the pandemic.
"In Southeast Asia, changing customer behaviours as a result of the pandemic, as well as the ongoing execution of the group's multi-year transformation plan, has supported strong profit growth in Malaysia and Singapore," he revealed, but stopped short of saying whether it will be reflected in the Dec 31, 2020 year-end figures.
But based on his statement and the company's performance (see table), it appears that the retailer has managed to narrow net losses to RM5,550 in FY2019 from RM2.14 billion in FY2018 and RM235.11 million in FY2017, and could well return to the black in FY2020, or at least be operationally profitable.
"GCH Retail is undergoing transformation across our business and this scale of change will take time to execute successfully. However, good progress is being made in implementing our customer-focused and market-driven strategy and we are well-placed to achieve long-term sustainable growth. While these are challenging times, we firmly believe that we are on the right path to set the business up for future growth and prosperity," he adds.
As part of the resetting and reshaping of its business, GCH has reduced space in some locations but reinvested and expanded at others. A shift in grocery shopping trends globally, with consumers ditching large-format stores in favour of smaller stores, made this change necessary.
One of the oldest and most popular GCH outlets, TMC Bangsar, is an example of a store that has been upgraded. Another area of enhancement is in customer offering, leading to the upscaling of its Mercato branded stores, which have also increased in number from two outlets (in Pavilion KL and Hartamas Shopping Centre) to four. Mercato Gurney Plaza and Mercato Solaris Mont Kiara — previously Cold Storage outlets — are the two new additions.
"These changes are all part of our multi-year transformation programme, which we are making good progress on, to deliver long-term improvements and to strengthen for the future. The work is ongoing, and we are very encouraged by the positive feedback from our customers," Bush adds.
What's next?
"As a leading retailer, we are committed to continuously improving our customer offering to ensure the sustainability of our food business in Malaysia. We continue to invest and grow our capabilities, opening and redeveloping stores," he says.
Already, GCH has had success with the refreshed stores. Mercato, Bush says, has done well in both sales volume growth and shopper satisfaction. Accordingly, the retailer will remain focused on completing the planned initiatives.
"We also remain committed to the efforts of the government in boosting retail and SME (small and medium enterprise) businesses by participating in the Malaysia Sales Campaign and Buy Malaysia Campaign (Kempen Jualan Malaysia and Kempen Beli Barangan Malaysia) to help support the industry and local community."
After having halved the number of stores that it operated in 2018, will GCH be adding new outlets anytime soon? Bush says GCH is identifying potential opportunities to better serve its shoppers.
On upcoming competition, following the takeover of Tesco Stores (M) Sdn Bhd by Thailand's CP Group — a formidable Asian retailer — Bush assures, "Our focus will always remain on our customers, in understanding their needs and exceeding their expectations."
As with other retailers, a more immediate challenge is the pandemic. Bush says GCH will remain focused on prioritising consumer needs as well as ensuring the safety and well-being of its team members and business partners.
GCH entered the country in 1999, via the purchase of a 90% stake in the Giant business, then operated by the Teng family. At the time, there were seven stores — five supermarkets and two hypermarkets. Syarikat Pesaka Antah Sdn Bhd, which is linked to Negeri Sembilan royalty, owns 30% of GCH.
GCH is part of the DFI Group. DFI is incorporated in Bermuda and has a main listing on the London Stock Exchange and secondary listings in Bermuda and Singapore.