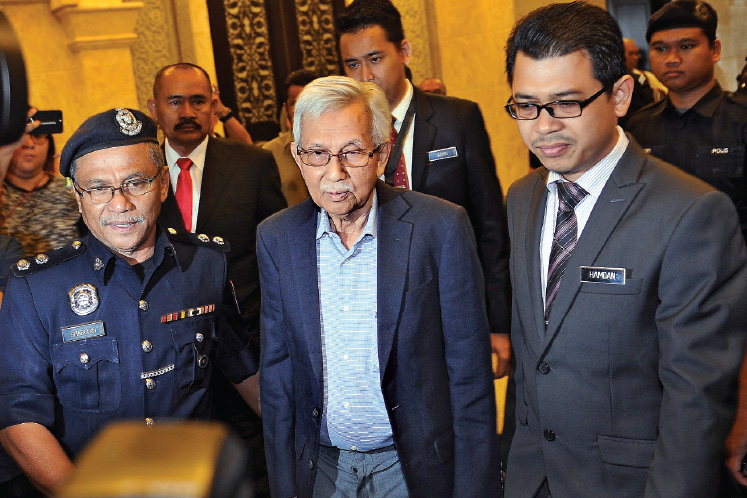 KUALA LUMPUR (Aug 20): Council of Eminent Persons (CEP) chairman Tun Daim Zainuddin does not discount the possibility of the council's service being extended by the government as it reached its 100th day of establishment yesterday.
"When [Prime Minister Tun Dr Mahathir Mohamad] comes back [from his official visit to China], I will make an oppointment to visit him and discuss with him on what role he has in mind [for the CEP]," Daim told a news conference on the CEP's progress over its 100-day tenure here today.
He was commenting on remarks by Dr Mahathir last week that the latter still needed the CEP's service beyond the 100-day mark — a self-imposed deadline by the prime minister himself when he announced the council's formation on May 12. 
When asked whether the CEP is officially disbanded, Tun Daim said: "The 100 days are over. As far as I know, our mandate ended on Sunday."
The five-member CEP was formed by Dr Mahathir with the mandate to advise the government on economic and financial matters, as well as to facilitate economic and institutional reforms following the change in federal government in the 14th General Election in May. 
It is scheduled to submit its findings to Dr Mahathir after he returns from his visit to China, which ends on Tuesday (Aug 21).