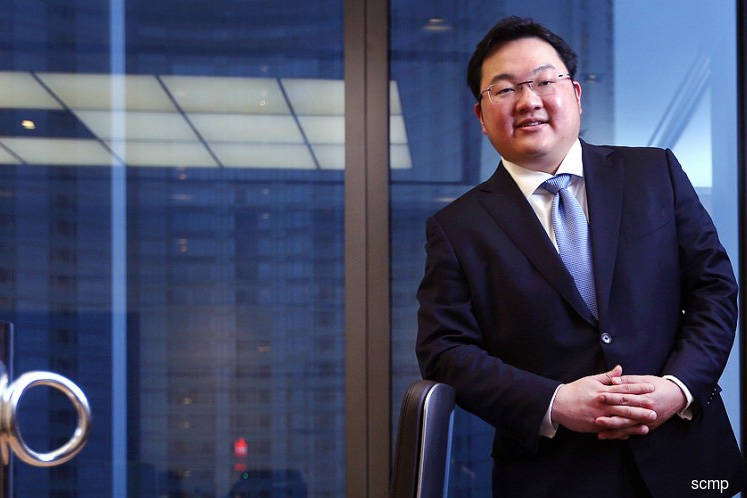 KUALA LUMPUR (May 18): Businessman Jho Low, who has been linked to 1Malaysia Development Bhd, should return to the country to assist with investigations into the scandal-ridden strategic investment fund, said the Council of Eminent Persons chairman Tun Daim Zainuddin today.
"I would like Jho Low to come back and assist me, since he said he is innocent," Daim said at a press briefing today. 
He also reiterated that the council, similarly with the government, "roughly" knows the location of Jho Low, who has been linked to various 1MDB's investment decisions. Low has consistently denied he was involved with 1MDB and that he has commited wrongdoing.
Meanwhile, Daim said Bank Negara Malaysia has done its job in relation to the 1MDB probe, when it completed its investigations into the fund and forwarded its findings to the Attorney-General's chambers.
It found a case against the fund, but its recommendations were not followed up on, Daim added.
A recently-declassified summary of the auditor-general's report on 1MDB revealed only a fraction of billions of ringgit raised by the company were channeled towards its mega projects, the Tun Razak Exchange and Bandar Malaysia. A big chunk of the money was instead channeled into 1MDB instead, jeopardising those projects.
The summary also highlighted numerous governance lapses, including investments made without proper feasiblity studies, and how 1MDB's management had not only withheld or provided inaccurate information to its board of directors, but also did not fully comply with the board or shareholders' decisions in several investment-related incidents.
1MDB is among the top of the list of government-linked companies and projects that will be reviewed by the Council of Eminent Persons in its 100-day tenure as a government advisory body. 
The council has set up a separate committee to look into 1MDB-related matters — one of only two committees set up by the council to-date. The other committee was formed to look into the nation's impending institutional reforms. 
Additionally, Daim said if the new government "practices the rule of law", it should accept the assistance offered by other countries such as Switzerland and Singapore in the 1MDB investigations.
"Previously, when [these countries] offered to help, the previous government rejected. 
"[But] I suppose now the new government will [accept their assistance] if it practices the rule of law. It is mutually beneficial to both parties," he said.