This article first appeared in The Edge Malaysia Weekly, on May 7, 2018 - May 13, 2018.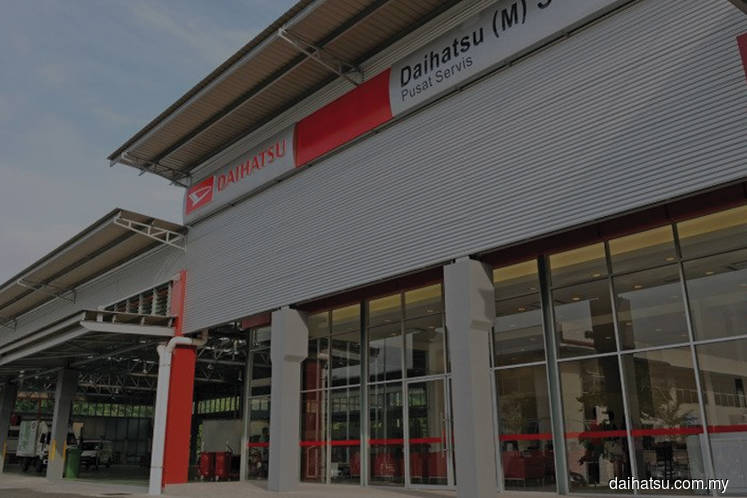 DAIHATSU Motor Co, which stands in the way of UMW Holdings' pursuit of Perodua, clearly prefers to keep the existing shareholding at status quo and has cautioned that any changes could prompt a review of its position as Perodua's technology partner.
According to a letter seen by The Edge, Daihatsu said Perodua's success and strong market position had been premised on a good relationship among its shareholders, "where none has shown controlling interest in Perodua".
The letter to UMW, dated March 22, 2018, also pointed out that any disagreements were normally settled through mutual discussion, with Perodua's interests being given priority.
UMW's proposed acquisition, which would give it majority control of Perodua, "may not give additional value to Perodua's business, hence, we will not give any consent on the change in shareholding in Perodua as proposed by UMW," said Daihatsu.
That said, sources tell The Edge that UMW remains in engagement with both Daihatsu and its parent, Toyota Motor Corp, which has been a long-standing partner of UMW.
Research analysts had previously expressed belief that UMW may be able to leverage its good relationship with Toyota and Daihatsu to gain their support. UMW has been a shareholder of Perodua since its inception, alongside Daihatsu and the other shareholders.
The four-page letter, sighted by The Edge, was signed by Soichiro Okudaira, president of Daihatsu.
In the letter, Okudaira also expressed surprise at how the proposed acquisition was being conducted.
The letter was part of court documents submitted in an ongoing legal tussle involving Med-Bumikar Mara Sdn Bhd shareholders.
Daihatsu urged UMW to reconsider its takeover bid in the interest of Perodua and said it deserves an explanation on the benefits of UMW's proposed acquisition and majority control of the national carmaker.
In the letter, Daihatsu also highlighted that existing Perodua shareholders have the right of first refusal if any party wishes to sell its shares.
It also noted that the transfer of Med-Bumikar's 22.58% in Perodua to MBM Resources Bhd nearly two decades ago had been conditional upon MBMR remaining a subsidiary of Med-Bumikar.
"It is in our humble opinion that by virtue of the above said clause, UMW's proposed acquisition of MBMR may not result in UMW acquiring the equity in Perodua since this requirement will no longer be complied," said Daihatsu.
"As our final resort in addressing the acquisition arrangement, I have been advised that Daihatsu may review its position as the technology partner to Perodua pursuant to the proposed acquisition if the same still goes through," it added.
Save by subscribing to us for your print and/or digital copy.
P/S: The Edge is also available on Apple's AppStore and Androids' Google Play.