This article first appeared in The Edge Malaysia Weekly, on April 30, 2018 - May 06, 2018.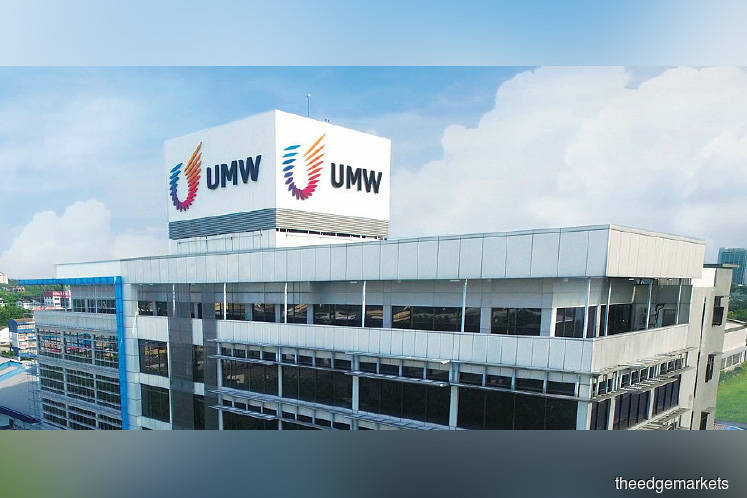 UMW Holdings announced late last Friday that its offer to take majority control of MBM Resources Bhd (MBMR) will remain valid for an additional six months.
The extension raised eyebrows as it comes just as UMW's RM501 million offer for Med-Bumikar Mara Sdn Bhd's 50.07% stake in MBMR is set to gain acceptance on Monday.
Med-Bumikar is scheduled to hold an extraordinary general meeting (EGM) on April 30 to vote on the offer of RM2.56 per MBMR share.
The unusually lengthy extension indicates that the road beyond the Med-Bumikar hurdle remains rough for UMW. Perodua's Japanese partner Daihatsu Motor Corp, which owns about 30% of the national carmaker, could throw a spanner in UMW's works.
It is learnt that following UMW's offer, Daihatsu Motor expressed in writing its displeasure at how the takeover attempt had been made and even threatened to stop all technological transfer to Perodua.
Sources say Daihatsu Motor also highlighted to UMW that existing shareholder arrangements in Perodua are such that gaining a majority stake in MBMR may not necessarily mean UMW can exercise majority control over Perodua.
This warning implies that Daihatsu Motor may be able to block UMW's control of Perodua even if the MBMR acquisition is successful.
For perspective, Med-Bumikar's executive chairman Datuk Abdul Rahim Abdul Halim told The Edge in a previous interview that existing Perodua shareholders have the right of first refusal if any shareholder wishes to sell. He explained that Med-Bumikar had to obtain the consent of other Perodua shareholders when it sought to transfer its 22.58% stake to MBMR back in 1999.
This precedent means UMW's proposed takeover of the stake would be subject to other Perodua shareholders' approval. As the only shareholder not involved in the web of proposed acquisitions surrounding MBMR and Perodua, Daihatsu Motor could be the deal-breaker if it disagrees with the takeover. Therefore, for its plans to succeed, UMW must convince Daihatsu Motor of the merits of its takeover.
The Edge previously reported that shareholders who collectively held 52% of Med-Bumikar were poised to say yes to UMW's offer. This would mark a breakthrough for UMW, whose offer to Med-Bumikar's board was rejected twice before.
UMW had said that it intends to privatise MBMR should it gain the 50.07% stake, which would then trigger a mandatory general offer.
As MBMR closed at RM2.39 on Friday, its shareholders would gain at least 17 sen per share, or 7.1%, should the general offer succeed. For some shareholders, the potential gain could be even bigger as the RM2.56 price tag was at a 16.36% premium to MBMR's market value when the offer was first announced on March 9.
Med-Bumikar's board had rejected that offer on the basis that it undervalued MBMR.
In response, UMW extended the deadline to April 30 but did not raise the offer price. It, however, said it would continue to engage various stakeholders.
Although Med-Bumikar's board then restated its rejection — it said it was unable to reconsider the same offer twice — its shareholders in favour of the offer called for an EGM to vote on the matter.
Sources previously told The Edge that the 52% block in Med-Bumikar favouring the sale included the stakes of Majlis Amanah Rakyat (29%) and the Looi and Wong families.
The ultimate prize for UMW is majority control of national carmaker, Perusahaan Otomobil Kedua Sdn Bhd (Perodua). It already controls 38% of Perodua while MBMR has 22.58%. Controlling MBMR means UMW will be able to exercise majority control over Perodua.
Separately, UMW is also proposing to buy from its majority shareholder, Permodalan Nasional Bhd (PNB), a 10% stake in Perodua for RM417.5 million.
The extension announced last Friday also applies to this offer.
In a filing with Bursa Malaysia, UMW says "in the light of developments to date, (it) has extended the MBMR offer and Perodua offer respectively to Oct 31, 2018, to enable the parties to deliberate on the offers".
Perodua is a lucrative asset as it captured 35% of the local automotive market last year. The company reported a net profit of RM463.59 million on revenue of RM9.05 billion in its financial year ended Dec 31, 2016. It declared a dividend payout of RM205.94 million for that year.
Research analysts believe UMW's longstanding partnership with Toyota Motor Corp, which owns Daihatsu Motor, could help push the takeover bid through. However, The Edge understands that Toyota is leaning towards letting Daihatsu Motor make the decision as the Perodua partnership predates its takeover of Daihatsu Motor in 2016.
From UMW's perspective, the Daihatsu Motor poser is not just limited to shareholding dynamics at Perodua. The Japanese partner controls the manufacturing operations of the national carmaker, which is structured separately from the entity UMW is pursuing.
The various manufacturing operations are housed under an entity called Perodua Auto Corp Sdn Bhd. Perodua's Japanese partner controls 51% of Perodua Auto Corp while Perodua holds the remaining 49%.
In a nutshell, this means any misstep by UMW in engaging the Japanese partner could lead to potential complications down the road. The six-month extension may indicate the gravity and delicacy of the situation from UMW's perspective.
Ultimately, if UMW fails to persuade the Japanese partner to back its takeover, its effort to gain control of Perodua may come to naught.
From that perspective, the extension could signal that UMW may not be ready to take control of MBMR without a firm assurance that it would be in the driving seat of Perodua.
If Daihatsu Motor refuses to play ball, UMW may choose to abort its MBMR takeover. Only time will tell if UMW can persuade Daihatsu Motor of the takeover's merits.
Save by subscribing to us for your print and/or digital copy.
P/S: The Edge is also available on Apple's AppStore and Androids' Google Play.