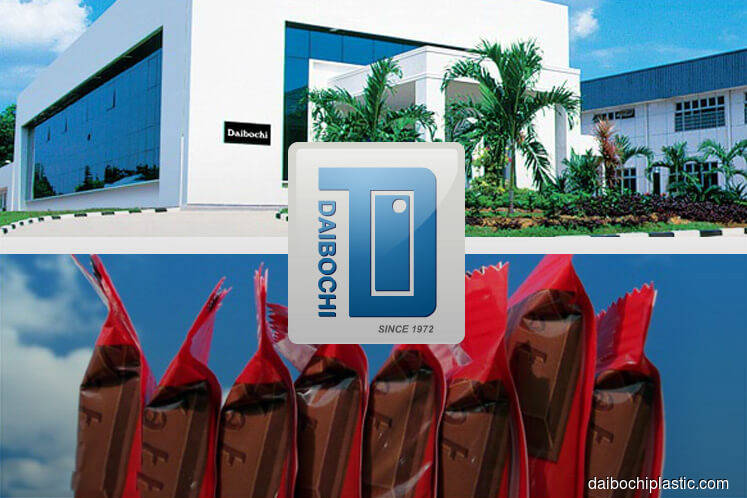 KUALA LUMPUR (Sept 25): Daibochi Bhd posted a net profit of RM17.29 million for the 19 months ended July 31, 2019 while revenue for the period stood at RM699.34 million.
Daibochi said it posted its best ever quarterly revenue of RM123.27 million in the three months ended July 31, on the back of increasing flexible packaging sales in Malaysia and regional markets.
However, the group posted a net loss of RM30,500 for the three months ended July.
In a filing to Bursa Malaysia today, Daibochi said exports made up 53.07% of its revenue.
It said the results included one-off net write down of inventories amounting to RM11.4 million, as well as mergers and acquisitions costs of RM6.4 million pertaining to the acquisition by Scientex Bhd as well as acquisition of Mega Printing & Packaging Sdn Bhd.
In a separate statement, Daibochi said that in addition to its multinational clientele, the company aims to commercialise a sustainable flexible packaging for a progressive Malaysian beverage customer in the first quarter of the current financial year ending July 31, 2020 (1QFY20), with trials already completed.
Daibochi managing director Thomas Lim said its new in-house developed mono-layered flexible packaging is fully recyclable and uses a homogenous plastic material, replacing the commonly used multi-layered packaging made up of multiple materials which make them non-recyclable.
He said this was achieved while maintaining the high-performance barrier standards required of food and beverages (F&B) products for consumer shelves.
"With ongoing trials together with key clients progressing smoothly, we are targeting commercial production in the next twelve months.
"We also look forward to roll out more innovations to our regional clientele for their brands across the Southeast Asia markets, thus expanding our market presence and enhancing our growth prospects regionally," he said.
Lim said the trials with multinational brand owners have passed several crucial stages such as design, prototype, machinery testing, and production trials, and is currently undergoing keeping quality testing.
He said the keeping quality testing is a final stage that simulates a packaging's real time performance in protecting F&B products under various parameters such as oxygen and humidity barrier, before it proceeds to commercial production.
Daibochi shares were last traded at RM1.71 for a market capitalisation of RM560.71 million.