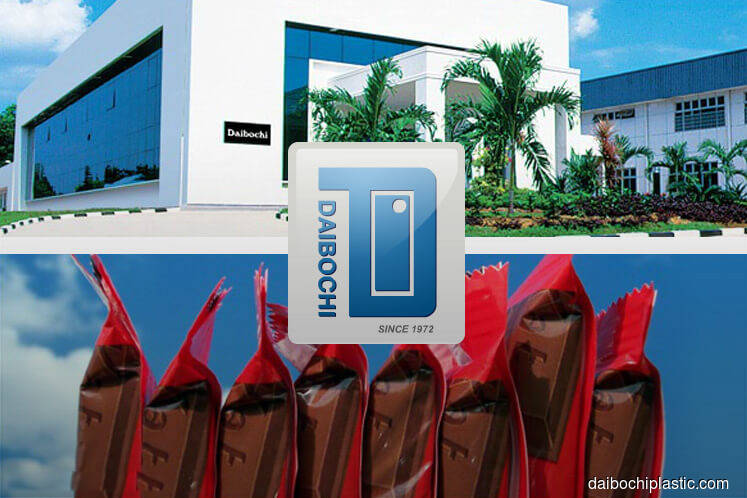 KUALA LUMPUR (May 3): Daibochi Bhd has proposed to acquire plastic packaging printer and manufacturer Mega Printing & Packaging Sdn Bhd (MPP) for RM125 million cash.
In a bourse filing today, the group said it was entering a sale and purchase agreement to acquire all 4.5 million shares in MPP from Tan Chai Koon, Chong Choi Chun, Ng Yuk Ming, Proshin Enterprise Sdn Bhd (PESB), Phang Chak Thong, Ng Pey Ching and Lee Chee Keong, and is looking to complete the acquisition during the third quarter of 2019 (3Q19).
As for the funding of the acquisition, Daibochi said 20% of the purchase price, RM25 million, would be internally generated, and the balance 80%, RM100 million, from bank borrowings.
Daibochi is undertaking the acquisition as it allows the group to horizontally expand within the plastic packaging sector, said the filing.
"This, in turn, allows the group to expand its market share and to sustain competitive advantages within the plastic packaging sector, as well as to widen its customer and supplier base, and enhance its product range," said Daibochi.
It added that once the acquisition is complete, the group would have access to MPP's manufacturing plant in Melaka. This would result in an increase in production capacity to 1.01 billion metres, from 792.53 million metres.
In addition, Daibochi would be able to derive benefits such as a greater network of customers and suppliers, the pooling of resources such as technical expertise and market insight, buying raw materials in bulk, and increasing its marketing and distribution channel's efficiency and effectiveness.
The acquisition is subject to approval from Daibochi's shareholders, with the group looking to convene an extraordinary general meeting for its shareholders to cast their ballots on the matter.
At the midday break today, shares in Daibochi were four sen or 1.77% lower at RM2.22, with 168,400 shares changing hands, giving the group a market capitalisation of RM739.81 million.