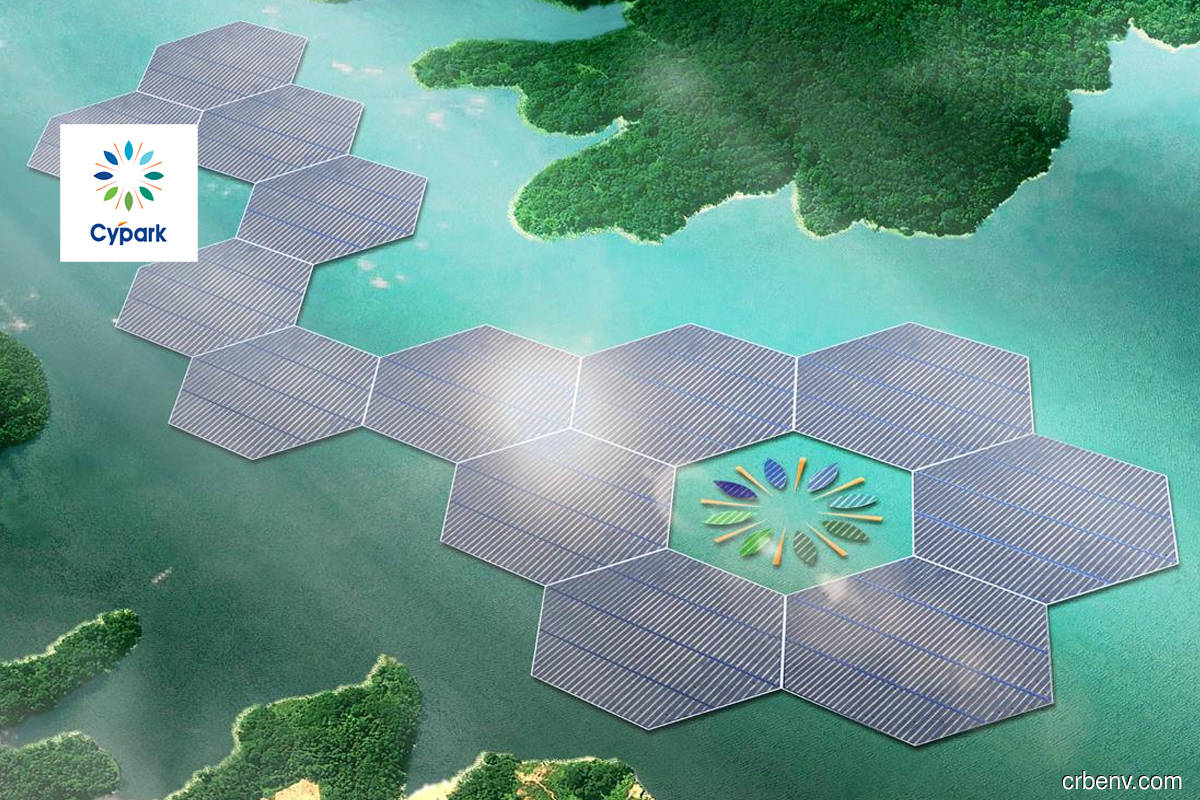 KUALA LUMPUR (May 25): Cypark Resources Bhd's share price fell as much as 16 sen or 32% to its record low of 34 sen on Wednesday (May 25), while its trade volume spiked after proprietary day traders (PDT) short selling and intraday short selling (IDSS) of the renewable energy company's shares on Bursa Malaysia resumed, following a suspension on Tuesday (May 24).
On Wednesday, Cypark's share price drop had led Bursa to again suspend the PDT short selling and IDSS of Cypark shares.
Bursa said in a special announcement on its website: "Please be informed that short selling under PDT and IDSS for stock CYPARK (5184) has been suspended for the rest of the day (Wednesday), as the last done price of the approved securities dropped more than 15% from the reference price."
"The short selling under PDT and IDSS will only be activated the following trading day, Thursday, 26 May 2022 at 8:30am," Bursa said.
On Wednesday, Cypark's share price closed down 12 sen or 24% at 38 sen with 116.73 million shares traded. The stock was traded between 34 sen and 52 sen on Wednesday, after closing at 50 sen on Tuesday, when the stock saw 22.7 million shares transacted.
On Tuesday, Cypark's share price closed down at 50 sen from 66 sen on Monday (May 23), when 1.59 million shares changed hands.
Since the beginning of 2022, Cypark's share price had fallen to its current level at 38 sen from its closing share price at 89.5 sen on Jan 3, 2022.
At 38 sen, Cypark has a market capitalisation of about RM220.41 million, based on the company's 580.02 milllion outstanding shares.
Based on the group's latest annual report, Cypark's net debt has soared to RM1.06 billion in FY21, from RM859.69 million in the preceding financial year. The group has a gearing ratio of 47% as in FY21.
Last year, Cypark proposed a private placement of up to 20% of its total number of issued shares to raise up to RM108 million at an illustrative price of RM1.03 per share.
It has earmarked RM96 million of the proceeds to fund its 100MW Large Scale Solar 3 (LSS3) project in Merchang, Terengganu, and RM11 million for partial repayment of borrowings and the remaining for private placement expenses.
The group is also bidding for two waste-to-energy plant tenders, in Johor and Melaka, collaborating with the respective state-owned companies of each states.
Meanwhile, in a separate local bourse filing on Wednesday, Cypark clarified that it is not aware of any significant or unusual developments relating to its business and affairs which contributed to the reduction in its share price.
"The board is not aware of any rumour or report concerning the business and affairs of the Group that may account for the unusual trading activity," the group said.
Surin Murugiah, Chong Jin Hun & Kamarul Azhar