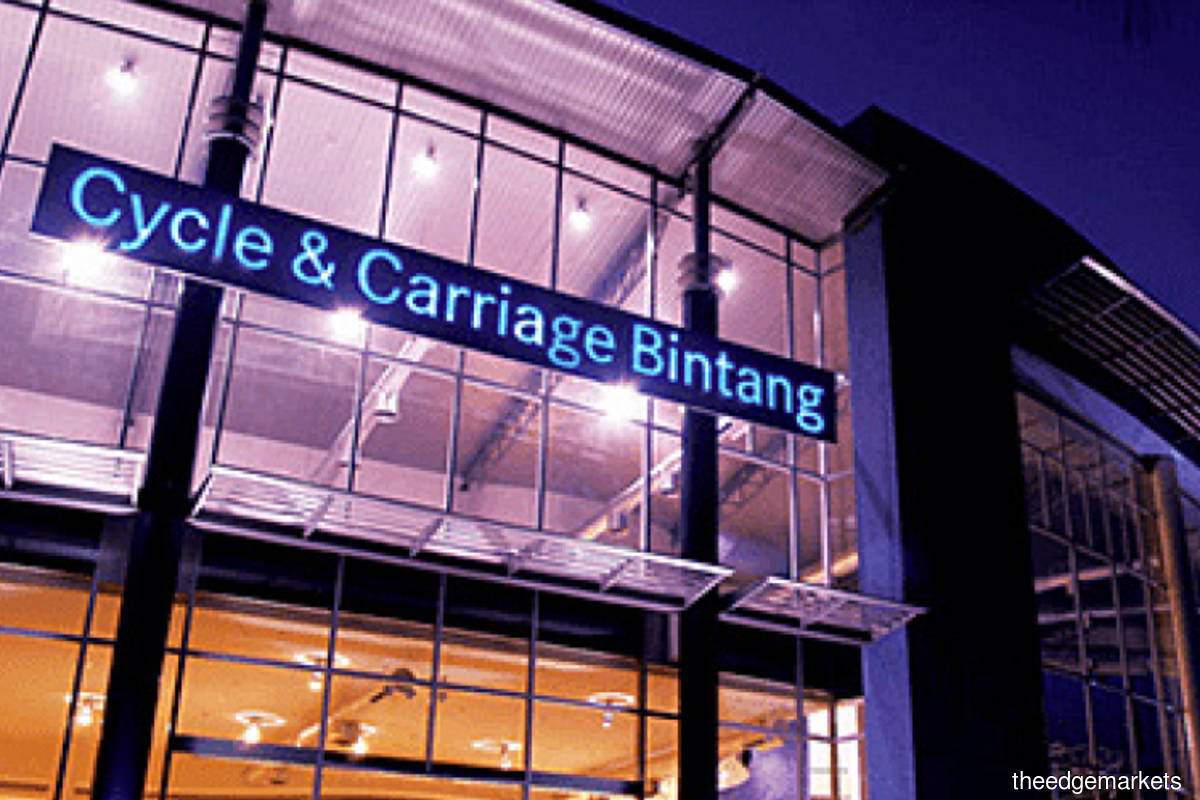 KUALA LUMPUR (April 23): Cycle & Carriage Bintang Bhd's (CCB) largest shareholder Jardine Cycle & Carriage Ltd (Jardine CCL), which made a fresh bid to privatise the country's largest dealer of Mercedes-Benz at RM2.40 per share last month, has extended the takeover offer deadline from April 28 to May 12.
CIMB Investment Bank Bhd — on behalf of the offeror — said all other details and terms and conditions of the offer as set out in the offer document remain unchanged.
The offer price of RM2.40 per offer share is final and the offeror will not revise the offer price, according to a filing with Bursa Malaysia.
As of April 23, the total shares held by the offeror stood at 68.02 million (representing a 67.51% stake), compared with 66.96 million shares (66.47%) on April 7.
If another 6.07 million shares (6.02%), for which the received acceptances are pending verification, are included, the total number of shares held would be 74.09 million (73.53%).
To take the listed company private, Jardine CCL is required to hold 90% of the shares it did not own from the acceptance of its takeover offer, in order to trigger a compulsory share acquisition.
CCB's share price fell one sen or 0.41% to close at RM2.40 today, valuing the group at RM241.79 million. Over the past year, the counter has gained 71% from RM1.40.
The stock, which quickly surged to RM2.41 from RM1.68 within two days after the takeover offer was announced, has remained above the takeover offer price since then.
Read also:
Trading above offer price, Cycle & Carriage looks set to fail in second privatisation bid
Independent adviser recommends shareholders accept 'not fair, but reasonable' Cycle & Carriage Bintang takeover offer
Jardine CCL buys 6.9m shares in Cycle & Carriage Bintang, ups stake to 65.95%
Jardine CCL makes fresh takeover bid for Cycle & Carriage Bintang at RM2.40 per share