This article first appeared in Personal Wealth, The Edge Malaysia Weekly, on August 19, 2019 - August 25, 2019.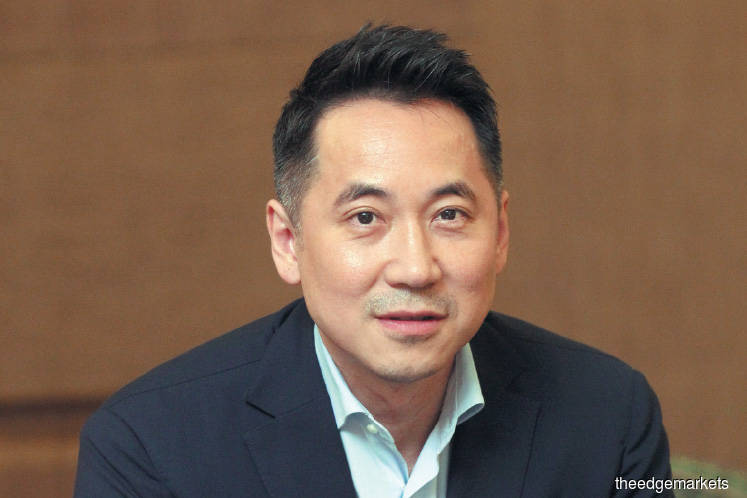 If investors had safeguarded their digital assets, in the structure of a trust or otherwise, they could have avoided being one of the victims. - Chok
Digital assets have become increasingly popular over the years. Thanks to the continuous innovation in blockchain technology, new forms of digital assets are being introduced every day, each with its own unique features.
While stricter regulations on digital assets around the world have created a safer investing landscape, there are still concerns about the entities that have custody of the digital assets. A lot of exchanges act as custodians of investors' funds as these are stored in wallets on those platforms.
While this allows transactions to be done quickly, there are a lot of risks involved. For one, the exchanges could misappropriate the funds. Also, if the currencies are stored in wallets connected to the internet, there is the risk of being targeted by hackers and malicious individuals.
Without a proper custody solution, investors' assets could fall into the wrong hands, says Legacy Trust Co Ltd CEO Vincent Chok. "I am sure that by now, we have all heard of the QuadrigaCX incident. If investors had safeguarded their digital assets, in the structure of a trust or otherwise, they could have avoided being one of the victims."
QuadrigaCX was the largest cryptocurrency exchange in Canada. Last December, the company announced that its CEO — purportedly the only person with access to the US$190 million in customer funds — had died. Later, it was revealed that the exchange had gone into financial difficulties and most of the investor money was missing.
In a June 19 report, global accounting firm EY said QuadrigaCX's CEO had transferred millions of dollars' worth of cryptocurrencies out of customer accounts and into other exchanges. He had also used the money to fund his trading habits and personal lifestyle.
Typically, investors store digital assets in hot or cold wallets as a means of self-custody. But these are not adequate for institutional investors or high-net-worth individuals (HNWIs), who typically invest in large-ticket products, says Chok.
"While it works for retail investors, those holding a significant amount of digital assets would want to store these with a licensed custodian. So, we feel there is a need for a credible licensed custodian to enter this space," he adds.
Recently, the Hong Kong-licensed public trust company worked with French hardware wallet producer Ledger to introduce the world's first institutional-grade digital asset custody service. Using Ledger Vault — a multi-authorisation wallet management tool for digital assets — Legacy Trust can securely and efficiently provide custody for major digital assets such as bitcoin and ethereum.
Established in Hong Kong in 1992, Legacy Trust was initially a traditional pension and family trustee before becoming a leading custody service provider for digital assets. According to Chok, the company decided to introduce digital asset servicing upon realising that there would be an increase in institutional digital asset investments, especially in the city.
"Our forte before this was retirement and pension. However, upon seeing favourable Hong Kong jurisdiction towards digital assets and the growing participation of investors, we know that there will be a lot of traditional financial institutions and HNWIs looking for proper solutions for their digital asset investments," he says.
"We have been doing this for more than two decades. We have the know-how, from taxation to common reporting standards. We are very experienced in handling different assets across various jurisdictions, be it commodities, securities or currencies."
Now that services such as Legacy Trust's digital asset custody exist, cryptocurrency-related companies can be held accountable for their users' assets, says Chok.
With reference to the QuadrigaCX case, he points out that cryptocurrency-related companies have to make sure they have taken the necessary measures to ensure that their users' assets are protected. "They cannot just open an exchange, lose everyone's money and walk away scot-free. There has to be some transparency and separation of powers [between custodians and digital exchange providers]."
For its digital asset services, Legacy Trust's clients comprise over-the-counter brokerage firms, exchanges, HNWIs, cryptocurrency funds and family offices, says Chok. Most of its clients are based in South Korea and Singapore.
"While we do have clients based in Malaysia, we think the market is still in its early stages when it comes to cryptocurrencies. People are afraid of not complying with the regulations set by the authorities. So, they do not dare to explore or expand their businesses by leveraging blockchain technology or anything related to digital assets," he says.