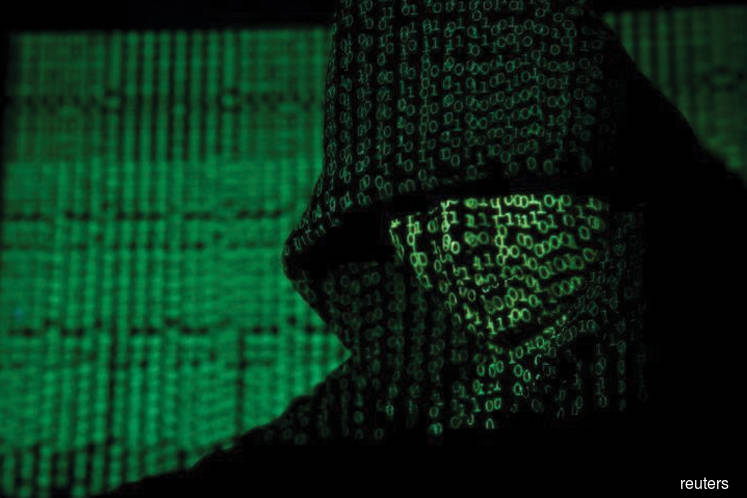 KUALA LUMPUR (Nov 16): Cybersecurity and data-related risks have become primary concerns for risk management in financial services organisations, according to a survey by Ernst and Young (EY) and the Institute of International Finance (IIF).
The 8th annual global bank risk management survey found that cybersecurity has surged as a concern among respondents, with 77% of them claiming it is one of the most important risks over the next year, up 22% since 2015.
In addition, 86% of respondents cited data-related risks (availability, integrity, etc) as a top emerging risk over the next five years, EY said in a statement.
The findings of the report are based on a survey of chief risk officers and senior risk executives from 77 banks across 35 countries.
"Banks have reached an inflection point in risk management. How banks navigate emerging risks and opportunities presented by technological innovations will dictate their ability to thrive over the next decade," said Tom Campanile, partner in the financial services office at Ernst & Young LLP.
"Risk leaders recognise that data is both a risk and a major opportunity. Being able to manage multiple challenges and changes simultaneously will distinguish leaders in the industry, especially as cyber threats and digital disruption continue to impact banks globally," he added.
Andrés Portilla. managing director of the regulatory affairs department at IIF, concurred with Campanile's sentiment, saying that data can help identify and address emerging risks, but is also a source of risk in itself, either from a data protection, integrity or fraud perspective.
"Risk managers have a key role to play in keeping a balance between leveraging the new technologies as much as possible within their organisations and keeping the associated risks within their risk appetite," he said.
The survey also revealed that respondents expect new techniques and technologies will drive down costs in risk management, notably through the use of automation (87%), digitisation (64%), machine learning (59%) and risk models using artificial intelligence (57%).
But on implementing new technologies to drive digital transformation, the top three concerns of respondents are cybersecurity and shortage of IT resources/talent (both 64%) and also, cost (52%).
"Over time, risk functions will have to leverage technology to improve risk management, and become technology innovators, rather than spectators. Banks will have to rethink how they manage risks, what risks need to be managed and what new types of talent will be required," Campanile added.