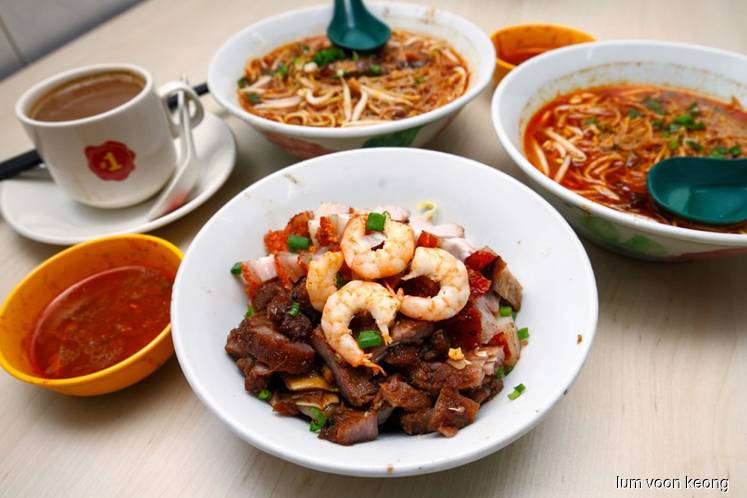 IPOH may be most famous for its poached chicken and dim sum, but the town has more culinary treasures worth finding.
Take a stroll through the old town and you will find that a wide array of curry noodles are on the menu of most eateries — in local coffee shops, roadside stalls and even restaurants. Clearly, this rich and "yeet hay" (heaty) dish is a real favourite among the Ipoh Mali.
Arising from a combination of Malay, Chinese and Indian cultures, the foundation of a good bowl of curry noodles is the flavourful soup made from a special blend of spices and coconut milk. The soup is enhanced by a variety of ingredients such as cockles, prawns, tofu puffs, bean sprouts and fish cakes, which combine to create a full-bodied concoction.
Every state in Malaysia has its own twist on curry noodles. For instance, Penang's white curry noodles are the result of extra coconut milk and features "too hoey", or pig blood curd. Meanwhile, Sarawak's curry laksa soup has a more subtle taste, with sambal belacan, tamarind, lemongrass and other herbs giving the soup a nuanced blend of aromas and flavours.
Ipoh's curry noodles are unique, not only for its thick Indian-style curry soup, but also for its silky-smooth locally produced "hor fun" (flat noodles) and its use of crunchy roasted pork and "char siew" (barbecued pork belly).
Try these six curry noodles the next time you are in Ipoh.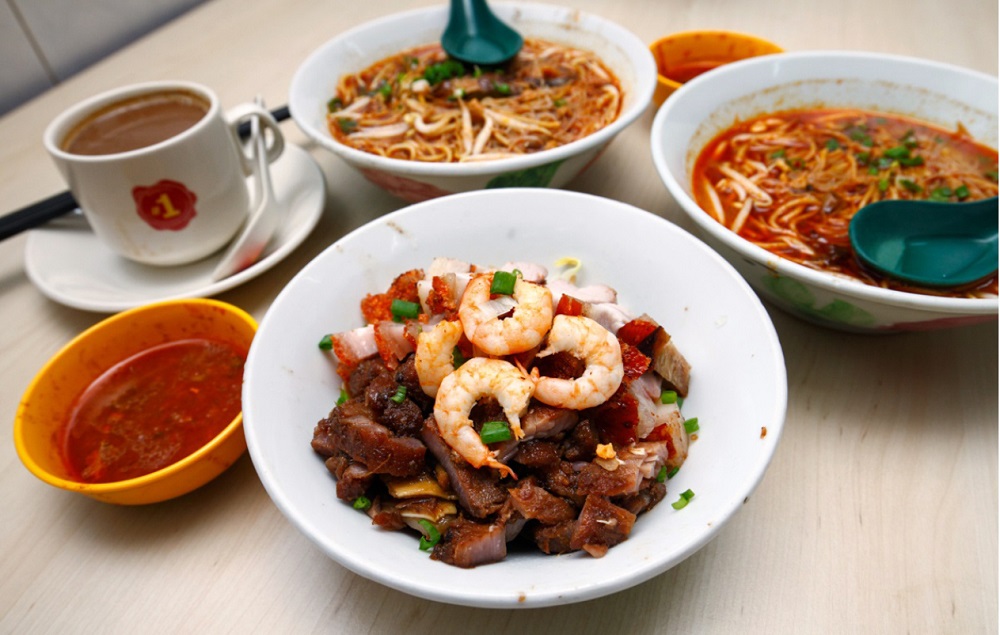 (Photo by Lum Voon Keong)
Restoran Xin Quan Fang @ Jalan Sultan Iskandar
The curry mee at Restoran Xin Quan Fang, also known as Ma Ta Liu (or police station in Cantonese, referring to the one near the restaurant), is said to be the best Hainanese curry mee in Ipoh. The signature way to have the bowl of piping hot curry noodle is to have it with its main ingredients on the side. In one bowl would be the crispy roast pork skin, flavourful braised pork, large juicy prawns and poached chicken, while in another bowl would be the noodle of choice, bean sprouts and the pure, thick but smooth curry broth. And be sure not to leave out the "secret recipe" aromatic lime juice-laced chili paste. Enjoy!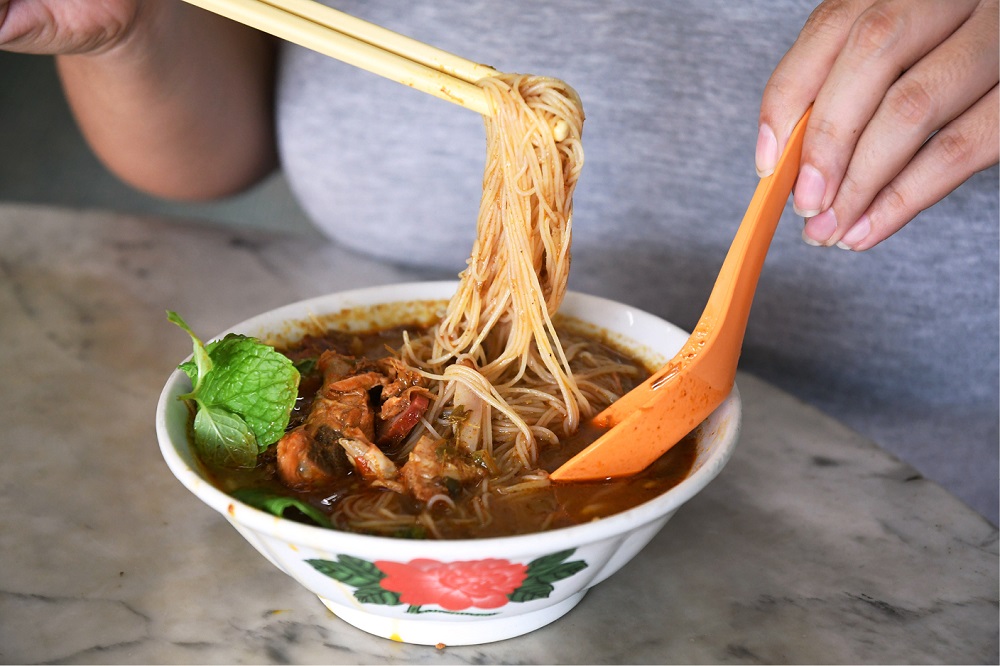 (Photos by Low Yen Yeing/EdgeProp.my)
Kedai Makanan Chuan Fatt @ Jalan Pasir Puteh
Located along a bustling road, Kedai Makanan Chuan Fatt is an iconic local coffee shop that serves only one dish — curry noodles with fried chicken. Open from 7am to 2pm, you will rarely see empty tables until the owner announces that his curry noodles are sold out.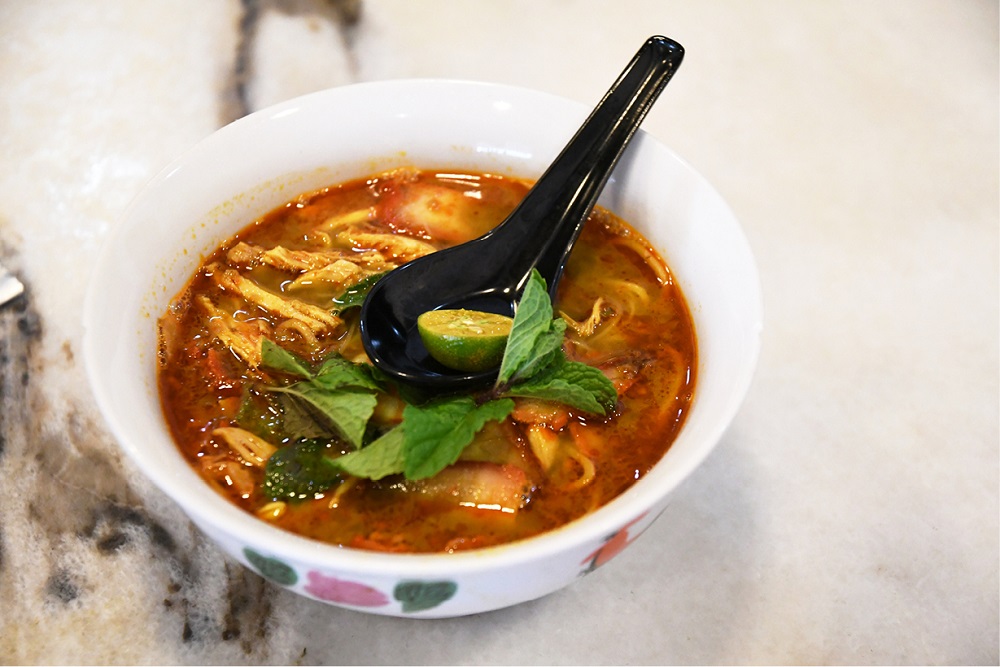 Nam Chau Coffee Shop @ Jalan Bandar Timah
Nam Chau is located in Taman Ipoh. Unlike most curry noodles in Ipoh, this coffee shop's curry noodles come with huge succulent prawns. The soup base is smoother and fresher in flavour, thanks to the use of lime and mint leaves. Besides its famous curry noodles, the coffee shop also serves other noodles and toasts.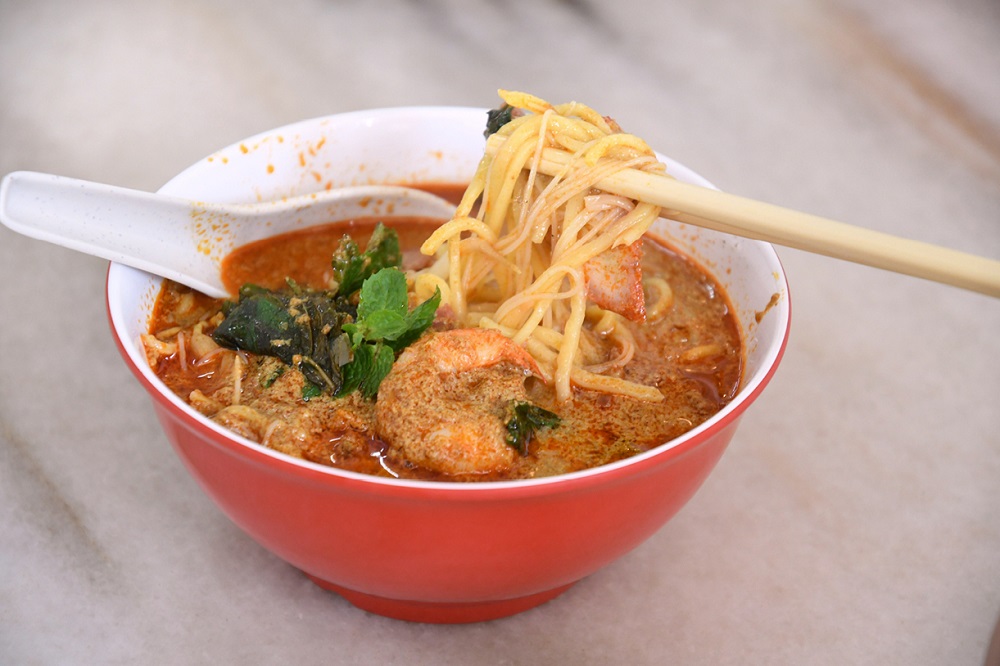 Sun Seng Fatt Curry House @ Hala Datuk 5
Sun Seng Fatt is an established restaurant that serves noodles, poached chicken and toast. Compared with other famous curry noodle eateries, Sun Seng Fatt has a better set up with a high celling, tiled floor and marble tables. Of course, its layout is not the only reason why customers queue up for their food. Its curry noodles, which feature a soup with rich coconut milk and big fresh prawns, is truly delicious.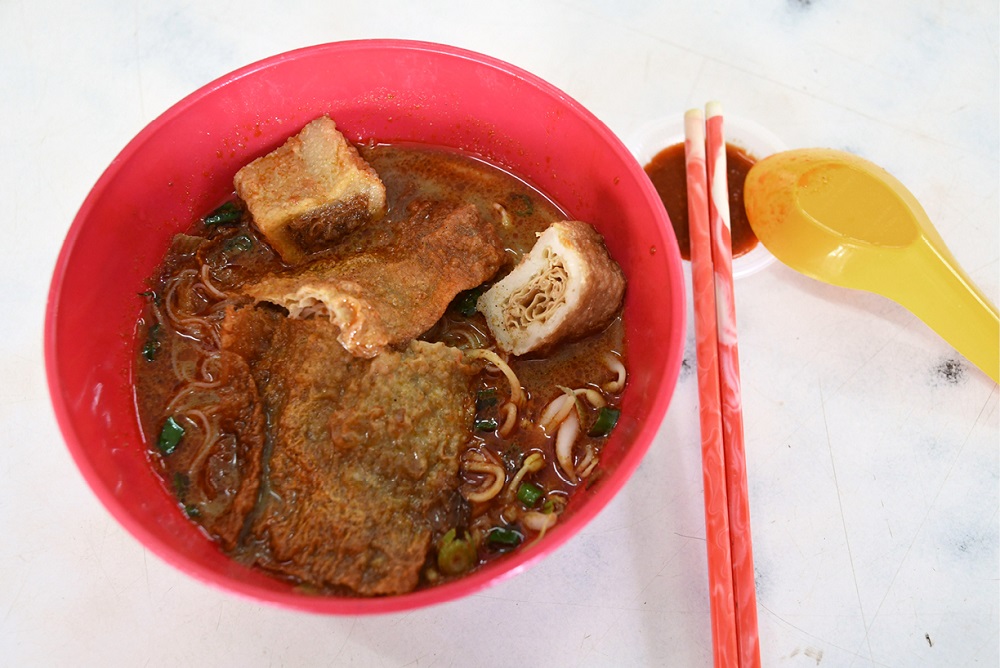 Nam Heong Coffee Shop @ Jalan Bandar Timah
Nam Heong has been a hotspot for many years. It is famous for its white coffee, egg tarts and dim sum. However, give its curry noodles a try and you might just revise your impression of Nam Heong. Follow the distinctive aroma of the curry noodles to an unnamed stall, which also peddles an assortment of other noodle dishes. Its iteration of this famous dish comprises yong tow foo (deep fried fish paste stuffed in various vegetables and tofu) and a choice of noodle types.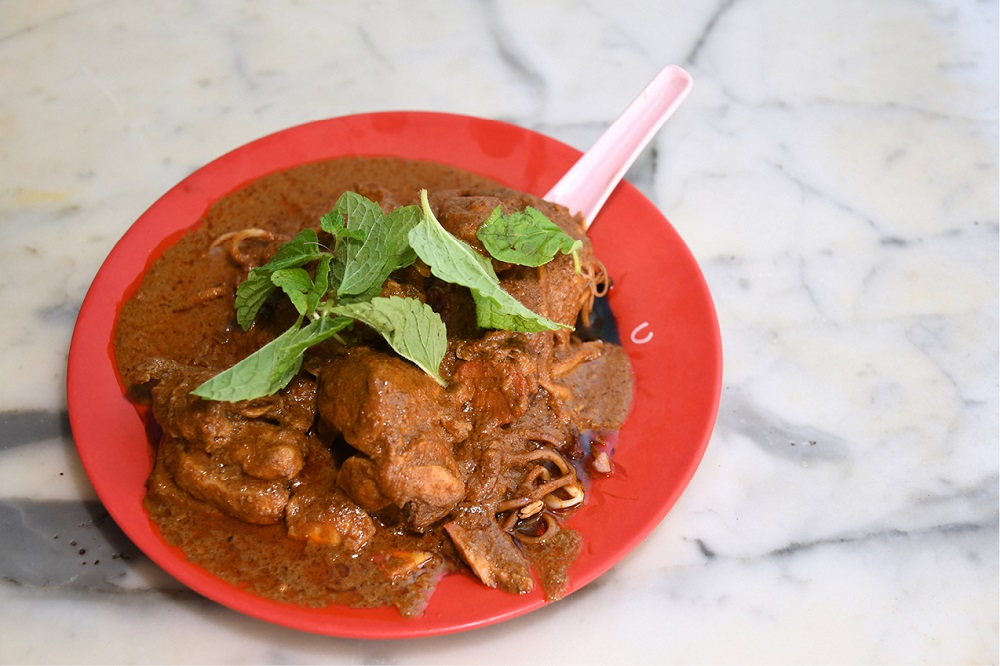 Yee Fatt Curry Mee @ Jalan Kampar
Dry curry noodles are more popular in Ipoh than Kuala Lumpur, and Yee Fatt at Ipoh's old town is said to have the best dry curry noodles in town. Coated with a creamy aromatic curry sauce and dark soy sauce topped with tender curry chicken and potato pieces, the dry curry noodles is simply heavenly.
This story first appeared in EdgeProp.my live! magazine. Download a FREE copy of live! magazine here.