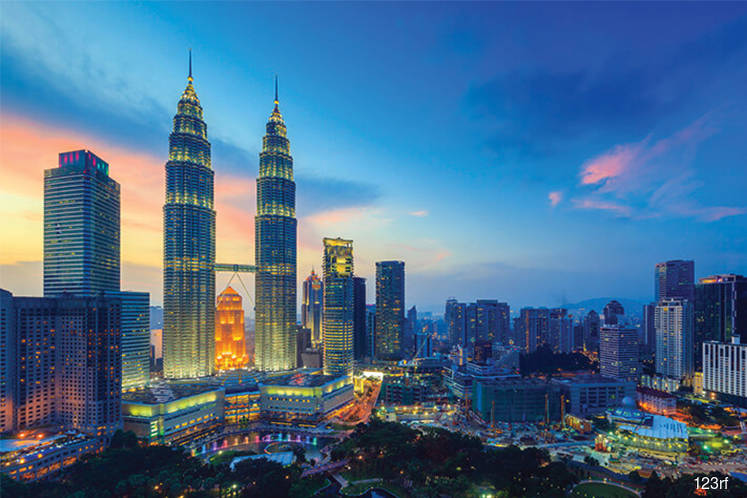 KUALA LUMPUR (Nov 20): Given the strong third quarter in 2017 (3Q17) number, RHB Research Institute Sdn Bhd is revising its 2017 current account surplus for Malaysia higher to RM33.5 billion or 2.5% of gross domestic product (GDP), from 1.9% of GDP previously, according to its economic update today.
Meanwhile, for 2018, the research house is expecting the current account surplus to sustain at RM38.7 billion or 2.7% of GDP.
RHB Research attributed the wider current account surplus to a wider merchandise trade surplus, amid lower imports of production inputs (intermediate goods imports) in line with a normalisation in export growth; and a smaller deficit in current transfers; but partly offset by a higher deficit in the services and income accounts.
"The current account surplus in the balance of payments widened to RM12.5 billion in 3Q17, from a surplus of RM9.6 billion in 2Q17 and compared with a surplus of RM5.3 billion in the first quarter," RHB Research said.
RHB Research said the widening of the current account surplus in 3Q17 was attributed to a wider surplus of RM31.7 billion in the merchandise trade account during the quarter, compared with a surplus of RM27 billion in 1Q17.
RHB Research explained this was mainly due to an increase in exports by 5.7% quarter-on-quarter (q-o-q) during the quarter (+0.7% in 2Q17), which outpaced the growth in imports of 5.1% q-o-q (-1.7% in 2Q17) over the same period.
"This was supported by a wider commodity trade surplus in 3Q17 of RM28.8 billion during the quarter, from RM27.5 billion in 2Q," RHB Research added.
Furthermore, the deficit in the services account narrowed marginally to RM4.9 billion in 3Q17, from a deficit of RM5 billion in the previous quarter, due to larger net travel receipts and receipts for manufacturing services, RHB Research said.
The research house noted that the financial account reversed into an outflow in 3Q17, after it recorded a net inflow in the previous quarter, which was mainly due to the outflow of RM5.1 billion in portfolio investment during the quarter, after posting a net inflow of RM16 billion in 2Q. "The outflow was likely driven by the US Federal Reserve's balance sheet shrinking, as well as expectations of another rate hike in December," RHB Research said.
"As a whole, the overall balance of payments registered a wider surplus of RM2.9 billion in 3Q17, from a surplus of RM2.7 billion in 2Q17," RHB added.