This article first appeared in The Edge Malaysia Weekly, on July 5, 2021 - July 11, 2021.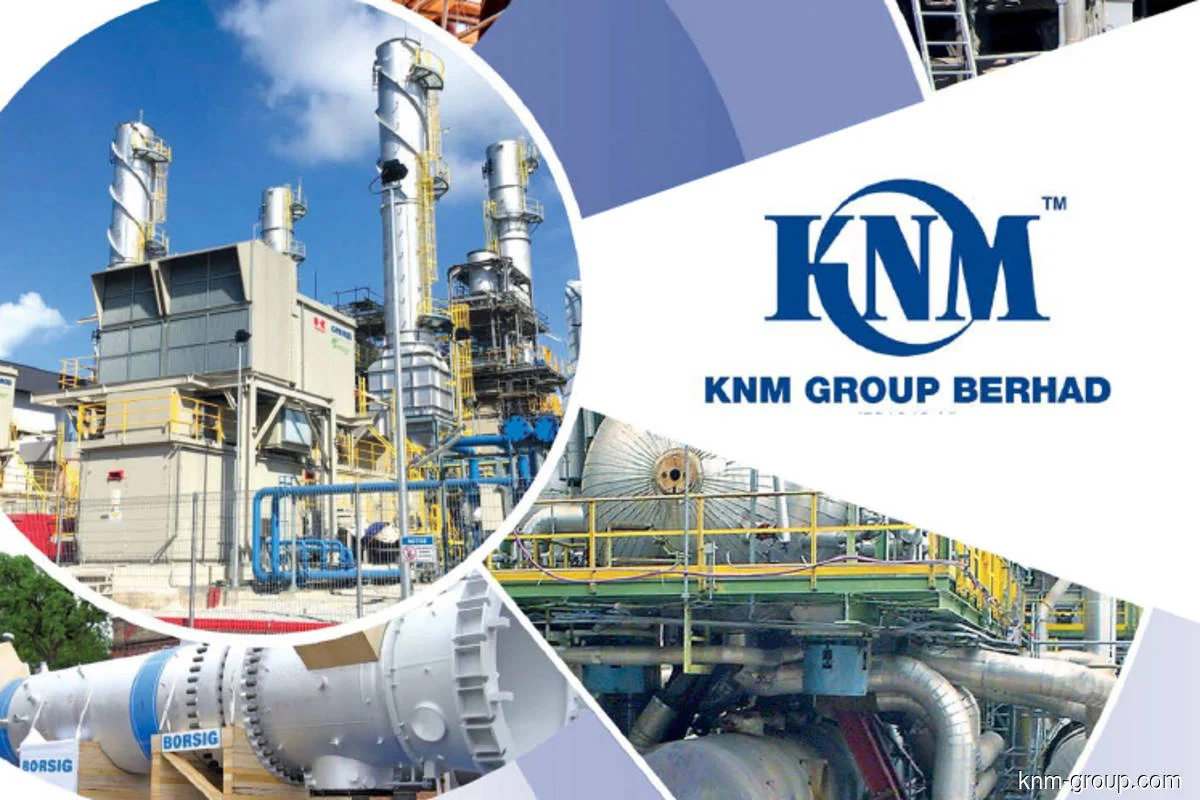 THE situation at KNM Group Bhd (KNM), the darling of the Malaysian oil and gas (O&G) industry in the 2000s, appears to have darkened considerably in recent months.
After its extraordinary general meeting last Tuesday, KNM told Bursa Malaysia that its shareholders had rejected its proposed private placement of up to 987.52 million new shares, or 30% of its issued share capital, to raise RM167.9 million. It was the group's fourth private placement in the span of two years, in a continued attempt to improve its balance sheet.
The shareholders' rejection of the resolution signifies that the O&G equipment and services provider will have to find other ways to pare its debts, as well as to raise funds for its working capital, as underlined in the proposal.
This is in spite of the fact that KNM has raised RM134.05 million in its three placements held between June 2019 and Jan 15, 2021.
To begin with, it gives rise to the question as to why shareholders were not in favour of the group's recapitalisation exercise, which is clearly a critical step for the company to improve its books.
Did the sudden resignations of its board of directors and audit committee between December and June — which in itself raises questions — have something to do with it?
The first of the many resignations was that of non-independent non-executive director, Mohd Rizal Bahari Md Noor, on May 31, 2021. Mohd Rizal had earlier left his position as audit committee member on Dec 2, 2020.
On June 26, three board members, who also make up the audit committee, resigned. They are independent and non-­executive director Datuk Dr Khalid Ngah, non-independent and non-executive chairman Datuk Ab Halim Mohyiddin as well as non-executive director and audit committee chairman Soh Yoke Yan.
On the same day, executive vice-chairman Gan Siew Liat also resigned. Gan is the spouse of the founder and former CEO of KNM, Lee Swee Eng. Lee retired suddenly after 30 years on July 9, 2020.
The husband and wife jointly hold the single largest block of shares in KNM through their private vehicle, Inter Merger Sdn Bhd.
The exodus leaves group CEO Tan Koon Ping, who was formerly chief financial officer,  and newly redesignated executive director Flavio Porro, who was joint managing director of KNM's unit Borsig Group, as the only board members.
Note that the day before the shareholders' meeting, KNM had withdrawn four other resolutions calling for the reappointments of four of its directors to the board — Gan, Ab Halim, Mohd Rizal and Khalid.
The fact that the four had offered to stand for re-election but withdrew at the last minute and resigned instead suggests there was something amiss at the company.
Adding on to the confusion are the shifts in its controlling shareholders' portfolio.
According to KNM's Annual Report 2020, retired founder Lee and his spouse Gan directly held 3.34% and 1.19% respectively as at April 22, 2020. Their private vehicle, Inter Merger, held another 8.52%.
Bursa filings on June 22 show that Lee and Gan via Inter Merger had jointly undertaken off-market and open-market transactions of 36 million shares.
On the same day, Gan exercised the company's share option and increased her direct holdings by an additional 10 million shares.
According to news reports, the Minority Shareholder Watch Group (MSWG) had sought an explanation from KNM on its employee share option scheme (Esos) allocation at its recent annual general meeting. According to the reports, MSWG raised the issue of why Gan and people connected to her had been allocated 87% of the total 91.976 million Esos shares issued and exercised last year.
The rejection of the private placement and departure of Gan together with the four other directors beg the question of who exactly is in control of KNM.
It comes at a time when the company's fortunes are beginning  to dwindle.
For the first quarter ended March 31, 2021 (1QFY2021), KNM slipped into the red with a net loss of RM2 million, compared with a net profit of RM20.3 million in the same period last year and RM21 million in the previous quarter. Revenue fell 31.4% to RM231 million from RM336.6 million last year, and 30.1% quarter on quarter.
In a Bursa filing, the company attributed the poor 1QFY2021 performance to the pandemic, resulting in lower orders secured. It also attributed the loss to finance costs incurred in relation to construction projects within the group that have been expensed off. It also said despite a lower gross profit and a lower earnings before interest, tax, depreciation and amortisation of about RM42.87 million in 1QFY2021, it made 7.4% savings in general administration expenses, achieved in the current quarter on the back of leaner operating costs within the group.
KNM's Asia and Oceania segment registered slower order replenishment and no contribution from its Thailand operations, while its European and American businesses faced lower orders and slow business activities with minimal operational fixed overheads.
The group told Bursa it expects a challenging outlook for FY2021 owing to the Covid-19 impact and that recovery would hinge on the rollout of vaccines, stability of the crude oil price and the resurgence of the pandemic particularly in Asia.
Last Friday, shares in KNM closed three sen lower at 18 sen after hitting a year-to-date high of 21 sen from 16 sen the week before, giving the company a market capitalisation of RM581.07 million.