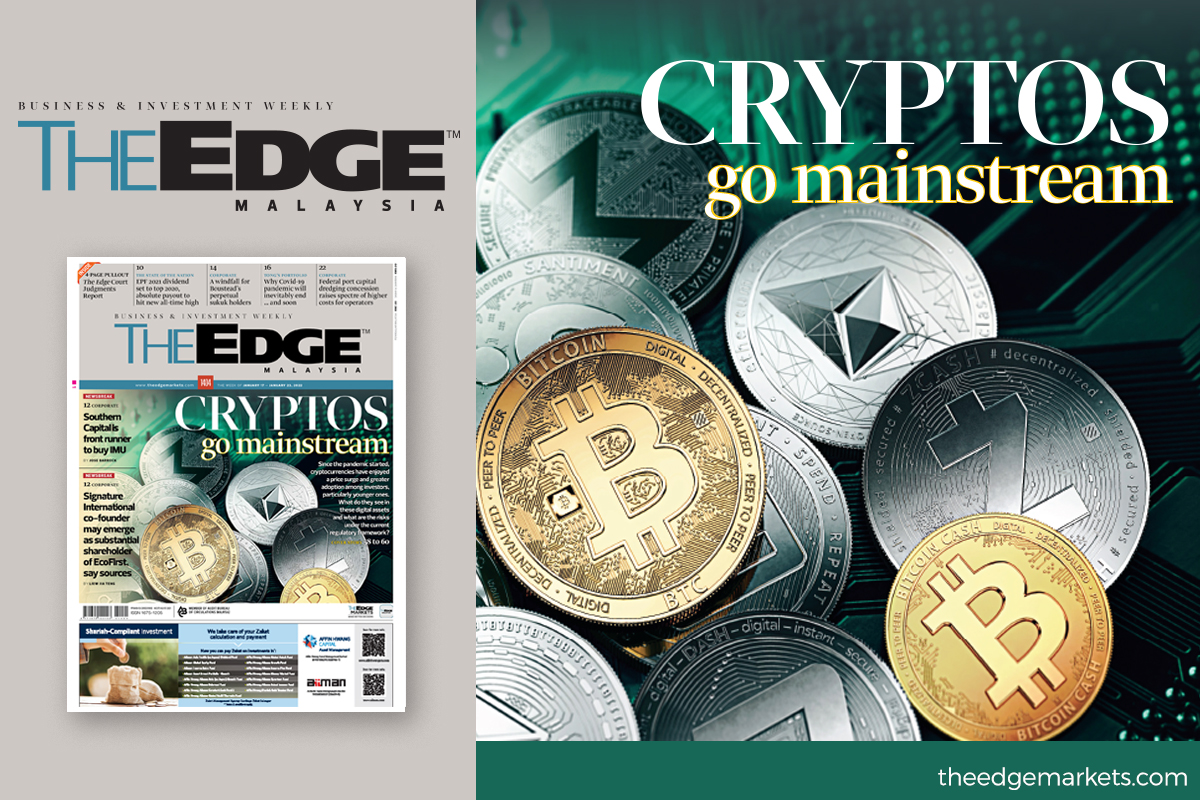 KUALA LUMPUR (Jan 15): An increasing number of digital assets have entered the financial mainstream following the Covid-19 pandemic. Young investors, seeing the spike in cryptocurrency prices, are ditching traditional asset classes and turning to crypto-related investments.
Investors hedging against inflation even propelled Bitcoin to a record high of almost US$69,000 (RM288,087) last November, outperforming traditional hedging instruments such as gold by a mile.
Ethereum, the second-largest cryptocurrency by market value, also skyrocketed to a high of US$4,800 from US$500 a year ago.
In the latest issue of The Edge Malaysia weekly, we asked industry players for their views on the outlook for the cryptocurrency market after the recent sell-off in response to expectations of a faster-than-projected US rate hike. The total market capitalisation of cryptocurrencies was an impressive US$2.15 trillion as of last Thursday, albeit lower than the US$3 trillion recorded last November, according to crypto price and data aggregator CoinGecko.
What do investors see in these digital assets and what are the risks under the current regulatory framework? Financial crimes, in particular money laundering, are the key risk in cryptocurrency-related transactions.
In an accompanying story, we take a look at the non-fungible token (NFT) craze as prominent consumer names, celebrities and personalities use the platform to promote their unique digital items.
In addition, the emergence of digital assets has prompted central banks around the globe to look into rolling out their own digital currencies. Currently, China is at the most advanced stage as it began testing its digital currency in late 2019. On the home front, is there a need for Bank Negara Malaysia to issue a central bank digital currency?
Read more about it in The Edge Malaysia's Jan 17 edition.