This article first appeared in Personal Wealth, The Edge Malaysia Weekly, on October 9, 2017 - October 15, 2017.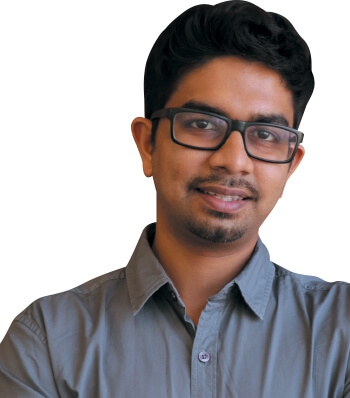 Our view is that investment is the first use case for cryptocurrencies, but as bitcoin becomes more popular, more people will have it and they could start using it for payments as well. Globally, the percentage of bitcoin transactions being used for payment has been increasing, as certain aspects of it are beneficial > Pattnaik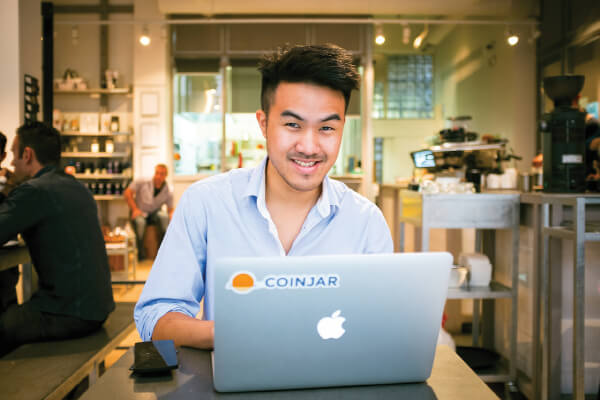 It is possible that in the future, people will build products and services utilising the benefits of digital currency, but it is going to take time. > Tan
Cryptocurrency exchanges have evolved since they were first established in 2010, primarily to trade bitcoin. Today, the exchanges have expanded their functions to include wallets, store cryptocurrencies and provide payment services.
According to the Global Cryptocurrency Benchmarking Study, published by the University of Cambridge in April, the number of active cryptocurrency wallet users has grown from 2.9 million in 2013 to 5.8 million as at April this year. Based on their own user data, Coinbase and ARK Research estimate that around 10 million people globally owned bitcoin in 2016, 46% of whom have used it to make at least one payment per year. A 2016 report by the Boston Federal Reserve says that around 2.8 million people in the US owned cryptocurrency and 75% of them had used it for payments within a 12-month period.
However, the lack of regulation and security issues have put many exchanges in a bad light. One of the most prominent cases was the bankruptcy of Japanese bitcoin exchange Mt Gox in 2014. Hundreds of millions of US dollars worth of bitcoin and cash were lost, and investors are still trying to recover their funds today.
Since cryptocurrency transfers cannot be easily recovered and payments are irreversible, exchanges that hold large amounts of cryptocurrencies have become a target for hackers. A recent Reuters investigation revealed that at least three dozen heists of cryptocurrency exchanges have occurred since 2011. Many of the hacked exchanges shut down and little of the stolen bitcoin has been recovered.
As more people begin using cryptocurrency exchanges for trading, storage and other purposes, providers are pressured to provide more security measures to protect and attract users. Asher Tan, founder of Australian cryptocurrency exchange CoinJar, says most exchanges have already addressed the issue of theft by hackers.
"The industry has matured and best practices have definitely reduced the instances of theft around exchanges. Most, if not all, exchanges use some form of cold storage, moving bitcoin to an offline computer or printing it on a physical medium. This ensures that a physical presence is required to compromise the private keys. Other recent methods include the use of multi-signature wallets, which require multiple parties to perform a transaction, and third-party providers such as BitGo have also emerged to provide custodial services for bitcoin companies," he says.
According to the Cambridge study, on average, 92% of the 144 cryptocurrency companies it surveyed keep their funds in cold storage, isolated from a network connection. Up to 86% of large exchanges support multi-signature wallets.
Of the exchanges that hold the customer keys — the unique address that allows a person to spend bitcoin — only 53% of small exchanges surveyed have a written policy that outlines what would happen to customer funds in the event of a security breach, while 78% of the larger exchanges have such a policy.
Changing functions of exchanges
Cryptocurrency exchanges have typically been used to trade and invest. Today, more users have begun utilising these exchanges for other purposes, including remittances and foreign currency exchange.
"Our view is that investment is the first use case for cryptocurrencies, but as bitcoin becomes more popular, more people will have it and they could start using it for payments as well. Globally, the percentage of bitcoin transactions being used for payment has been increasing, as certain aspects of it are beneficial," Mriganka Pattnaik, country head of Southeast Asia for Luno, a cryptocurrency exchange and wallet provider, says. "We see investments taking off, and the second case would be more niche [transactions] like e-commerce payments that are also starting to take off."
Much of the interest in cryptocurrencies is now focused on investment due to the attractive prices, but Pattnaik says there are many functional uses to be explored.
"The technology behind bitcoin — blockchain — is being used to decentralise a lot of traditional functions, as well as in terms of transparency and not having a central authority. There are some interesting blockchain projects underway, many that run on the Ethereum network, especially in payments, ownership, prediction markets, decentralised markets and identity, but I think we are still a while away from seeing large-scale adoption," Pattnaik says.
Many exchanges and wallets have been introducing payment features in the hope of encouraging a broader usage of cyrptocurrency. For instance, US-based wallet provider Coinbase, which also runs the GDAX exchange, works with merchants — including Expedia and PayPal — to accept bitcoin payments. CoinJar has a swipe debit card that can be loaded with bitcoin and used for purchases at any cashier that accepts card payments.
Closer to home, Luno has an API that helps vendors accept payments. It has been used by Malaysian payment processor Codapay and South African retailer Pick n Pay. However, Pattnaik says their focus is on improving the trading experience on the exchange rather than payments.
"Our focus went off it because we felt that the primary use case was still for buying and selling, so we want to focus more on that and get more customers. But we do have the APIs and we have had partnerships and payment gateways ... the interest just was not there yet, but it will be in the future. It does seem to be coming about, especially this year — there has been a lot of mainstream interest around bitcoin, more people know about it," he says.
Having said that, users have been experimenting with foreign currency exchange through a cryptocurrency exchange, whether to trade, remit or transfer funds abroad. A check on cryptocurrency forums reveals that one method of exchanging currencies is by buying cryptocurrency on a local exchange with a local currency. Users then create another account in a different cryptocurrency exchange and transfer the currencies between the two exchanges. For instance, CEX.IO, a cryptocurrency exchange, based in the UK, allows users to buy or sell cryptocurrency using pound sterling, US dollars, euros and rubles, and withdraw it using a bank transfer or credit and debit card.
However, there are regulations regarding the withdrawal and deposit of fiat currency from exchanges in different countries. Whether users can deposit or withdraw the cryptocurrency in a fiat currency depends on the regulations in each country and on the card issuer.
"There are different restrictions that can limit users from different countries, some of which are related to deposits and withdrawals. For instance, Malaysia allows both fiat deposits and withdrawals but you cannot withdraw money if you are from Afghanistan or Uganda [as they will not allow it]. For other countries, there may be restrictions on withdrawals, or withdrawals in certain currencies. In addition, there are fees and commissions related to these transactions," says CEX.IO CMO Eugene Kovalik.
Pattnaik says this also risks running into regulatory uncertainties, especially if a user wants to withdraw the fiat currency from a bank.
"Local laws have certain limits, like the amount of remittance you can declare, or transfer without declaring. You also need to file a statement when you convert a local currency and when you transfer it to your bank, you need to give a statement that it will then give to the regulator stating that this is for remittances. It might be better to use PayPal or services like TransferWise, where [there is] clear legislation around it now," he says. Luno was selected last year to participate in the UK Financial Conduct Authority sandbox to help certain licensed businesses transfer currencies between countries using digital currencies like bitcoin.
The overall cost of transferring funds or exchanging currencies through cryptocurrency exchanges also might not be too different from using traditional methods, such as going through banks or remittance services such as Western Union. Tan says each exchange has its own fee structure, some exchanges have a withdrawal fee instead of an exchange fee, and sometimes, there is a spread in the price.
"The going price of bitcoin is as important as the fees, because the fees are usually quite low. A lot of people charge less than 1%. But the more important thing is to make sure the price is comparative. In Malaysia, you might not have a lot of liquidity for bitcoin to ringgit as a lot of bigger exchanges quote US dollars. So, the bitcoin price in Malaysia can diverge quite a lot from what you would see if you just took the US dollar price and converted it to the local rate," Tan says.
Challenges
Many factors have impeded the use of cryptocurrencies by consumers. One of the hurdles to its widespread adoption as a payment method is the hesitation of targeted vendors.
"It is still fairly new. It is not very clear to many vendors why they should accept bitcoin. They don't see it becoming that big. They see it as being a niche market, so they don't want to cater for it," Pattnaik says.
Another obstacle to widespread adoption is the slow transaction time. In 2015, a rise in cryptocurrency users and activity led to transaction delays on the network.
"If the payment is too small, it may take a very long time. There was a clogging of the network earlier this year and some transactions were taking too long on our network. We do take a sort of fee to speed up the transaction, but this extra fee may not be worth it if it is just a small amount," Pattnaik says. "Newer versions of bitcoin have come up, such as bitcoin fork and bitcoin cash, to try to solve the problem."
Tan says the congestion in the global cryptocurrency network, particularly for bitcoin, has presented a challenge to using cryptocurrency as a payment method.
Bitcoin transactions used to take around 10 minutes, now it's an hour or maybe two depending on the number of transactions, he says.
Due to these challenges, cryptocurrencies are still primarily seen as an asset class for investment. Pattnaik and Tan believe that the use cases will take off once more people and the authorities are comfortable and familiar with cryptocurrencies.
The next trend may be new platforms that use cryptocurrency to replace traditional transfer or payment methods without customers being aware of it, Tan says. For instance, he cites Abra — a digital cash peer-to-peer network based in the US. Abra allows users to send and receive bitcoin or convert it to fiat currency anywhere in the world by using the app or meeting a "teller" in person. The company launched its global service this year.
Users can send money in a foreign currency to someone in another country by using fiat money to buy bitcoin on the platform. Abra converts the fiat money into bitcoin during the transfer but the receiver will be presented with fiat currency.
"I think that as we move forward, it might not always be apparent what part of the system utilises digital currency, like nobody knows how email or Facebook works exactly. It is possible that in the future, people will build products and services utilising the benefits of digital currency, but it is going to take time. I do think uptake is growing by looking at the number of people signing up for exchanges around the world, but at the same time, only a few are using it for functions like paying people and that sort of stuff."
Choosing an exchange
To choose a good exchange or wallet provider, Mriganka Pattnaik, country head of Southeast Asia for Luno, a cryptocurrency exchange and wallet provider, suggests that users make sure they deal only with locally registered entities with a track record and verify the owners.
"Make sure they have strong anti-money laundering (AML), know-your- customer (KYC) and anti-terror financing (ATF) procedures in place. Otherwise, if you are a customer on a platform without strong compliance measures and, say, when you are selling your bitcoin, you would have no idea if you are inadvertently facilitating the other side of a suspicious transaction," he says. Users should also look at who has invested in the company, as "reputable venture capital firms spend enormous resources to make sure their investment goes into reputable companies with competent teams, strong security and so on".
To choose a good exchange or wallet provider, Asher Tan, founder of Australian cryptocurrency exchange, CoinJar, suggests that users  check the rates offered and do research before committing to a provider. He adds that users who want to transfer funds through cryptocurrency exchanges should make sure they understand the regulations in each country.
"Make sure you don't contravene any rules around how much money you can move, even though you can do that with bitcoin. The idea that bitcoin is just some cowboy, unregulated space where you are not affected by the rules governing the country ... I think that is false. Where you are, no matter if it is cash or bitcoin transactions, you need to follow the rules of where you are moving the money to or where you get the money from."
The CEX.IO website has a list of countries where payments with Visa, Mastercard and bank transfers are restricted. There are also limits on how much a user can deposit and withdraw daily and monthly. CEX.IO CMO Eugene Kovalik adds that the exchange will monitor the transfer of funds.
"Our compliance department is usually doing checks for operations that sometimes are related to transferring funds from other exchanges. Not all exchanges have the same strict rules for money that is transferred or withdrawn. So, if we understand that this amount is coming from an exchange that was involved in money laundering and does not have policies for ground checks, or checks where the money comes from, of course, there will be compliance checking."
Signing up to most exchanges requires proof of identity as a compliance measure, which can be seen as a commitment to security by the operator.
"Many rogue websites and bitcoin platforms have emerged, where consumers can buy and sell bitcoin without the burden of proving their identity. Some of these platforms claim to have compliance measures in place — sometimes nothing more than a pop-up message that you can easily dismiss — but in reality, they have no idea who their customers are," Pattnaik says. "I would urge consumers to do their own research and due diligence. Make sure you know what the actual compliance and security measures of the platforms are that you are interacting with. If you cannot find any verifiable information on the platform or company, its employees, compliance measures, investors and the like, it is best to steer clear."
A solution that might convince users of the reliability of the exchanges is for regulations to be imposed on them. Tan says he welcomes regulation by the authorities to impose similar KYC requirements on exchange operators as they do financial institutions so users can be protected.
"Bitcoin is still relatively unregulated in Australia. The country's financial intelligence unit has indicated exchange operators need to have similar document gathering requirements as other financial institutions, so they are moving toward bitcoin operators having to obtain appropriate documentation on their users, which means taking a photo ID and proof of identity. Most, if not all, exchanges already do it in Australia," Tan says.
Pattnaik agrees, as Luno users also have to submit a photo ID and proof of residential address, depending on what type of account they have, when signing up for the service as part of the company's self-imposed KYC policy and in-house AML policy.
"That is a disadvantage for us because a lot of customers complain that the other exchanges are not doing it. We want the government to mandate it. The Philippines, for example, has just come up with a licence for bitcoin exchanges. The government wants to get them licensed under remittance transfer companies and follow certain laws," Pattnaik says.