This article first appeared in Personal Wealth, The Edge Malaysia Weekly, on August 19, 2019 - August 25, 2019.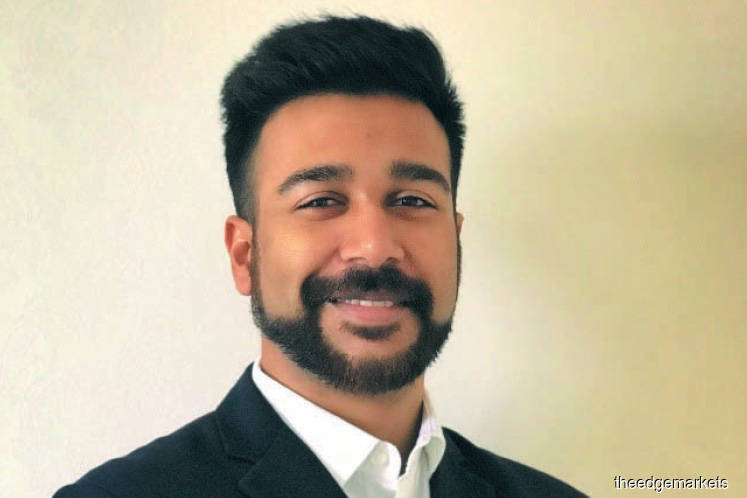 Regardless of whether the Libra project gets off the ground, there are two things it has been successful at — bringing the awareness of the cryptocurrency industry to the masses and speeding up the rate at which regulators and policymakers will have conversations on the crypto industry. - Chaudhary
In June, Facebook announced that it would create Libra — a blockchain-powered digital currency — via non-profit The Libra Association, which would also act as the de facto monetary authority.
According to Facebook's white paper, The Libra Association is a membership organisation founded by its subsidiary Calibra and 27 other companies in the technology, payment, telecommunications, online marketplace and venture capital sectors as well as non-profit organisations.
The white paper stated that the digital currency was backed by a reserve of assets designed to provide it intrinsic value. "The blockchain has been built from the ground up to prioritise scalability, security, efficiency in storage and throughput, and future adaptability," it added.
According to Mark Zuckerberg's Facebook post in June, he "aspires to make it easy for everyone to send and receive money just like you use our apps to instantly share messages and photos". To enable this, Calibra will build services that "let people send, spend and save Libra, starting with a digital wallet that will be available on WhatsApp and Messenger and as a standalone app next year", said Zuckerberg, who aims to launch Libra by next year.
Meanwhile, trading platform eToro is the first to offer retail investors an opportunity to have a stake in the digital currency's development by investing or trading in its LibraPortfolio. The multi-asset investment platform recently launched the trading portfolio, which tracks public-listed companies that are part of The Libra Association, making it the first platform to offer a Libra-focused thematic investment product.
Co-founder and CEO Yoni Assia says the Libra project presents a "seismic shift" in the financial world, seeing as it is the first time a tech giant is making a move in the finance industry using cryptocurrency. He notes that given the importance of the project, the portfolio was devised just two weeks after its white paper was made public.
"We want to give people the opportunity to take a stake in it because in the past, only private companies and individuals involved in these historic developments benefited from them. We want to change that," Assia says in a press statement.
eToro Asia analyst Sagar Chaudhary tells Personal Wealth that LibraPortfolio is classified as a MarketCopyportfolio offering at the trading platform. MarketCopyportfolios bundle asset classes together under a chosen market strategy. These thematic investing portfolios are aimed at getting people interested in investing via new themes and technologies.
"We are not necessarily copying Facebook's announcement on Libra, but major announcements or events relating to Libra can be expected to be seen on the companies that are part of the portfolio. Hence, this gives people exposure to Libra in an indirect way," says Chaudhary.
The 13 companies in the Libra portfolio are MasterCard, PayPal, Visa, Booking Holdings, eBay, Lyft, MercadoLibre, Spotify, Uber, Facebook, Iliad, Vodafone and Farfetch. These are the public-listed partners that Facebook is working with for the Libra project. The minimum investment is US$2,000 (RM8,368).
Chaudhary says the amount is set proportionately to the number of stocks within a portfolio so that clients have decent exposure to each stock. For the LibraPortfolio, it is about US$153 per company.
"As a business, we are always looking for ways to open up markets to more people and the price point is one of the factors. It is important that people view these as long-term investments, so we feel a minimum investment amount of US$2,000 is the right level for this," says Chaudhary.
There are no management fees or sales charges to invest in the portfolio. "Like other investment products, investors are only expected to pay the trading spread," he says.
While it is still early days for the Libra project, it has met with resistance on multiple fronts, not least from regulators and lawmakers. In a recent quarterly report, Facebook reminded investors that while the new digital currency is expected to be launched next year, it may not see the light of day due to a number of risk factors.
"In addition, market acceptance of such a currency is subject to significant uncertainty. Thus, there can be no assurance that Libra or our associated products and services will be made available in a timely manner, or at all. We do not have significant prior experience with digital currency or blockchain technology, which may adversely affect our ability to successfully develop and market these products and services," it said in a US Securities and Exchange Commission filing.
Chaudhary lauds this move, describing the tech giant's decision to announce that it may not launch the project as a mature move. If the project does go through, however, the success of Libra would most likely add a new revenue stream for Facebook through its subsidiary, Calibra, and add more use cases to the other businesses involved, he says.
"Regardless of whether the Libra project gets off the ground, [there are] two things it has been successful at — bringing [the awareness of] the cryptocurrency industry to the masses and speeding up the rate at which regulators and policymakers will have conversations on the crypto industry. eToro commissioned a survey in the US and [found that] the majority of those surveyed know more about Libra than ethereum, which is the second largest cryptocurrency in the world after bitcoin.
"Facebook's user base is too large for it to disappear. Coupled with the global base of countries that belong to The Libra Association, we imagine that those who do not believe or support cryptocurrencies right now may start doing so eventually."
But what would happen to the portfolio if things go south for the project? "The project's failure does not mean that it will in any way cause losses to the companies as they still have their core businesses," says Chaudhary.
"As with our other Copyportfolios, we constantly monitor the market, as well as the demand and relevance of each one, and take the decision to remove a product based on these factors."
On the portfolio's construction, he says the portfolio puts equal weightage on each company. This is based on the Libra project's white paper, which stated that every company that is part of the association will have a 1% stake, including Facebook's subsidiary, Calibra.
 Will the weightage change in the future? Chaudhary says the portfolio will be consistently monitored and eToro will "probably add or remove companies as we see fit because the whole point of a Copyportfolio is having a thematic investment product without having to bear the cost of an expensive fund manager".
"Our R&D is very intensive and we often perform backtesting to see how a portfolio would have performed in the previous years to judge its viability. We want to ensure that our investment products are good, that they are not something that came out of thin air. Having said that, past performance is not an indication of future results as this portfolio, like any other financial product, is subject to market risk," he adds.
According to its statistics, the backtesting of the portfolio showed vastly different results. In 2017, the portfolio returned 31.51%. But last year, it only gave a return of -3.83%.