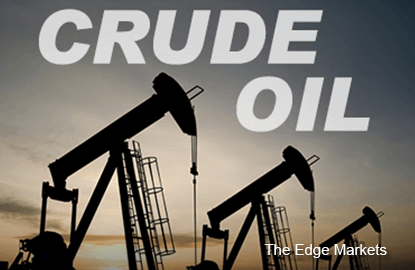 KUALA LUMPUR (Jan 8): MIDF Research has maintained its view that crude oil price would average around US$50 per barrel for this year (2016).
In a note today, the research house said oil price continued its down streak to the lowest level yesterday (Jan 7), closing at US$33.77 per barrel.
"Although we do not deny the possibility that the oil price may go below US$30 per barrel, any level below US$30 would lead to an immediate shortage of supply in the oil market, as a number of producers will not be able to even cover their operating expenditures at the price level," it said.
MIDF Research said at that level, the price should only be able to be sustained for a short period of time, before it experiences a sharp rebound due to the shortage in supply.
"From our model consisting of 5 variables, the current level of oil price is undervalued, and historically, it would not remain to be undervalued as much as this for more than 1 quarter.
"Our oil and gas analyst maintains our expectation that the oil price would average around US$50 per barrel for year 2016," it said.