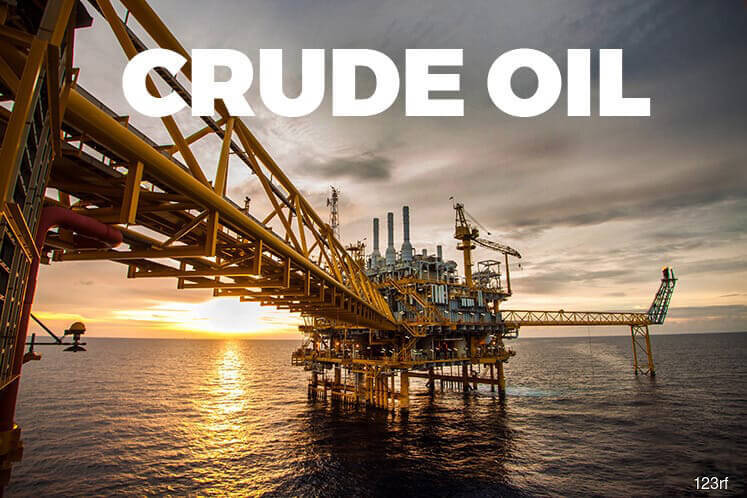 NEW YORK (May 17): Brent crude is set for its biggest weekly advance since early April, as tensions swirl in the Persian Gulf.
The global benchmark has risen more than 2% so far this week, while New York futures edged higher by 2.2%. Tensions in the Middle East are increasing as Saudi Arabia accused Iran of being behind the attack on its pumping stations. That follows separate attacks to oil tankers in the area. Yet, Friday's rally remain limited as China's state media signaled a lack of interest in resuming trade talks with the U.S.
Tensions between Saudi Arabia and Iran have helped support crude prices, yet the market's reaction has been "pretty measured," said John Kilduff, partner at Again Capital LLC, a New York hedge fund focused on energy. That's as "the deterioration of the U.S.-China trade situation is a big negative for crude and a big negative for the Asian economy."
The recent attacks on oil tankers and pumping stations have highlighted how disruptive a major war in the Middle East would be to crude flows. Still, investors remain concerned that the escalation of the U.S.-China trade war will only hurt global oil demand.
"I think the market's going to tighten significantly," Amy Myers Jaffe, a senior fellow at the Council on Foreign Relations in New York, said in a Bloomberg television interview. "These acts of sabotage can be pretty destructive, and that's on top of news reports that Venezuelan output's been cut" and "you have the Iranian oil coming out of the market."
Brent for July settlement fell 11 cents to US$72.51 a barrel at 9:58 a.m. on the London-based ICE Futures Europe exchange. This week's gain is the largest since April 5. The global crude benchmark traded at a US$9.20 premium to West Texas Intermediate for the same month.
WTI crude for June delivery rose 25 cents to US$63.13 a barrel on the New York Mercantile Exchange. Prices are poised for the biggest weekly gain since the beginning of April.
Meanwhile, traders will be watching this weekend's meeting of OPEC producers and allies in Jeddah for signals as to whether the group will aim to fill supply gaps, following U.S.-imposed sanctions on Iran.
Other oil-market news: Gasoline futures slipped 0.7% to $2.0469 a gallon.  U.S. President Donald Trump set a six-month deadline for EU and Japan auto-import talks. Total SA had an eye on Anadarko Petroleum Corp's assets in Africa for over a year, Chief Executive Officer Patrick Pouyanne said.