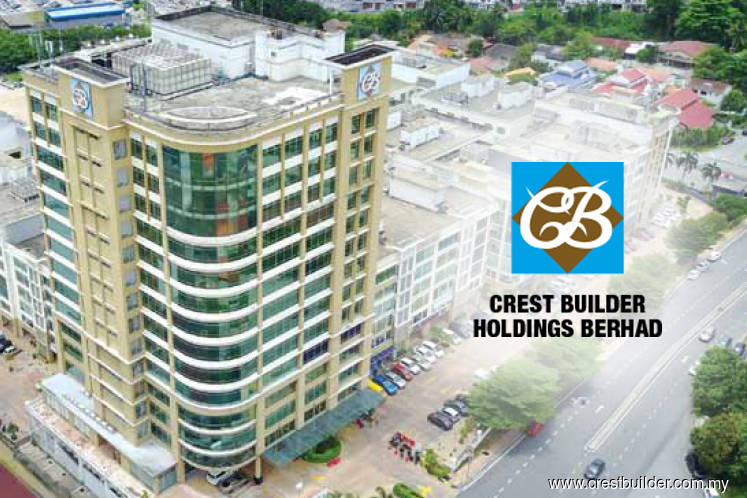 KUALA LUMPUR (June 12): Crest Builder Holdings Bhd is expecting its financial performance in the financial year ending Dec 31, 2019 (FY19) to be "close enough" to its record FY18, which benefitted from a slew of property launches in Shah Alam.
Speaking to the press after the group's annual general meeting here, managing director Eric Yong said the group's plan is to push for more construction jobs now that its Shah Alam property development 'The Greens' is almost fully taken up.
"FY19 will not be a record year [in terms of net profit], but will be close enough to FY18's figures. We are seeing how to drive the construction segment to compensate for the slowdown under the property segment," said Yong.
In FY18, Crest Builder's net profit more than doubled to a record RM70.38 million from RM28.06 million in FY17, with revenue rising 19.49% year-on-year to RM595.51 million from RM498.29 million. More than half of its FY18 bottom line came from property development.
To date, Crest Builder's un-billed construction order book amounted to around RM1 billion. The group has secured around RM100 million worth of new construction works in the first half of 2019, and is targeting to secure another RM500 million worth of jobs this year.
"Our current tender book is up to RM2.2 billion, with success rate of between 15-20%," Yong added.
At noon market break, Crest Builder's share price rose two sen or 1.89% to RM1.08, giving it a market capitalisation of RM192.87 million.