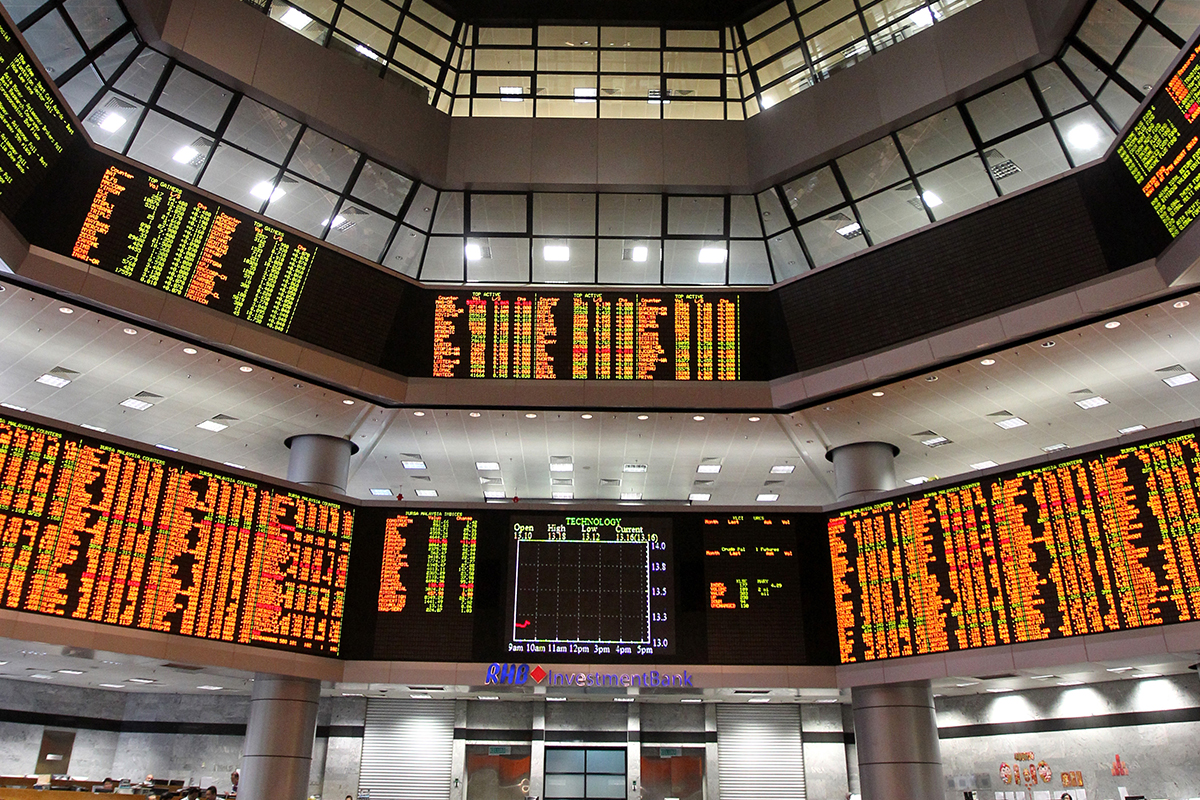 KUALA LUMPUR (Jan 4): The FBM KLCI, which assuming a V-shaped recovery in 2021, is anticipated to end the year at 1,795 points, according to Credit Suisse's co-head of ASEAN securities research and head of research in Malaysia Danny Goh.
The local benchmark index ended the year 2020 at 1,627.21 points.
"Historically, we have seen a very high correlation between GDP (gross domestic product) performance and market performance. So, the market does tend to trough when GDP troughs, and also [corresponds] with economic recovery," said Goh, at Credit Suisse's 2021 ASEAN Conference media briefing.
Goh noted that Malaysia is expected to deliver the third-highest GDP growth within the region at 6.8%, which is very much dependent on the execution of Budget 2021, which includes a very large fiscal stimulus.
"That number assumes that there will not be any major lockdown in 2021. That is one risk factor to consider. But it also did not take into consideration the impact of a vaccine as well," he added.
In terms of earnings outlook for 2021, whereby the research firm is also looking at a V-shaped earnings recovery, Goh said Malaysia is expected to deliver the highest earnings growth within the region at 59% in 2021, due to the low base effect as well because of the lockdown that has widely affected 2020.
From the said 59% growth, Goh noted that two-thirds of it will be contributed by the banks, gloves and gaming counters, which are very much dependent on the economic recovery of the country.
Nonetheless, Goh said the research firm is only expecting earnings to recover to pre-Covid levels by 2022, if excluding glove makers.
"On an aggregate basis, [we are expecting] numbers to actually surpass 2019 in 2021. But if we were to take out [glove makers] from that, then actually we are really not assuming recovery in earnings for the rest of the sectors to pre-Covid level as yet," said Goh.
Additionally, Credit Suisse is also expecting a return-on-equity (ROE) to rebound to 9.3% in 2021, from its all-time low of 6.1% in 2020. "This is something that will drive the re-rating of the market in 2021," he noted.
Historically, Malaysia has been able to deliver low-teens kind of ROE but have seen compression in ROE over the last three years, Goh said.
In terms of valuation, he said the KLCI is currently trading at 9% discount to ASEAN peers, adding that the market is cheaper when compared with its historical valuations — which is at a 14 times P/E versus a historic average of close to 16 times.
P/B-wise, the market is trading at an all-time low of 1.4 times, Goh noted.
As the market in 2021 will not be a straightforward year, he suggested investors to strike a balance between recovery and defensive play.
Among the recovery plays, he suggested the banks, gaming, construction, property, and conglomerates, while sectors that are less dependent on economic recovery are the gloves, healthcare and technology counters.
At noon break, KLCI was down 26.56 points or 1.63% at 1,600.65, mainly pulled down by the glove counters.
Read also:
Credit Suisse still positive on glove sector due to affordable valuation, higher dividends