This article first appeared in City & Country, The Edge Malaysia Weekly, on July 6, 2020 - July 12, 2020.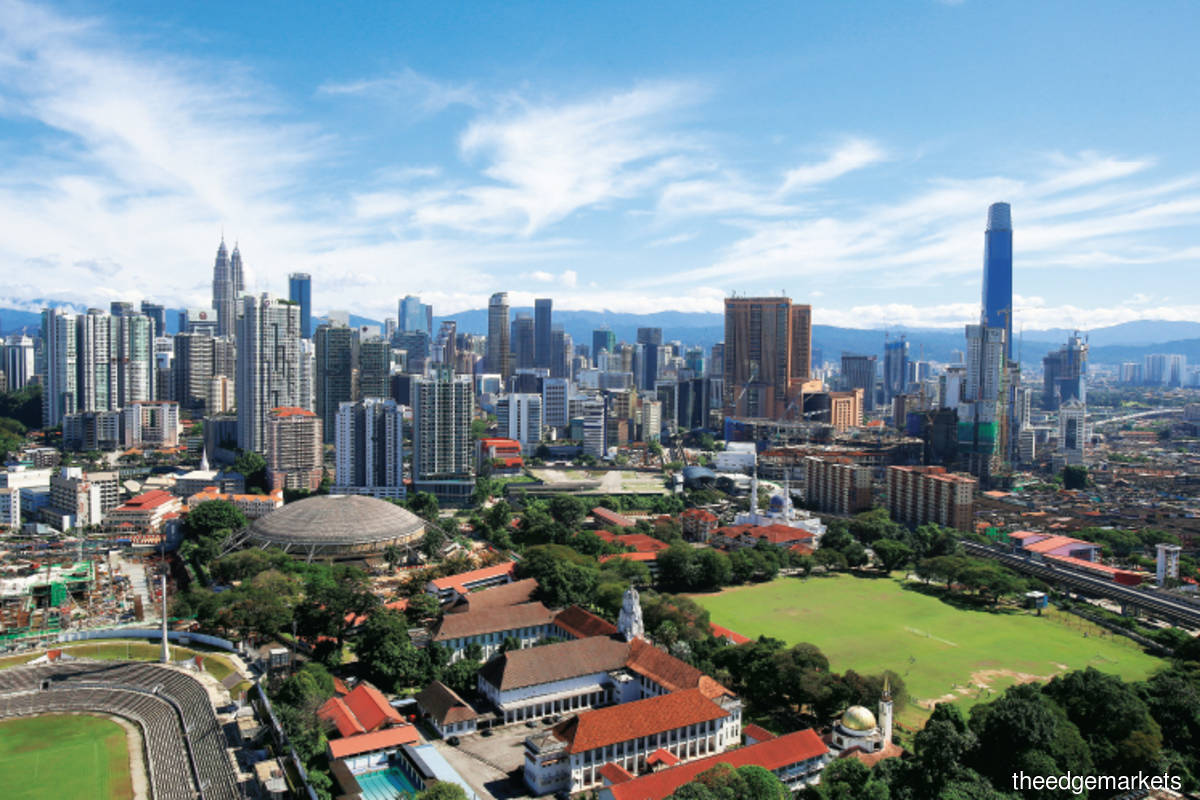 Troughout the years, various conferences and events have been held on the sustainability, inclusivity and liveability of Malaysian cities, covering a wide range of topics that include the economy, employment and housing. But what do ordinary Malaysians really think about the issue?
City & Country conducted a short survey on social media from April 29 to May 6, asking respondents what their ideal cities would be and what changes they would make to Malaysia's cities if they had a chance to do so.
Of the 165 respondents, 17 chose Singapore as their ideal city, followed by London (12),
Tokyo (12), Osaka (11), Melbourne (9) and Barcelona (6).  Other cities named included Auckland, Copenhagen and Helsinki.
Singapore was cited for its cleanliness, security, green spaces and good public transport system. London and Tokyo tied for second place. The former was liked for its green spaces, historical value and con-
veniences while the latter was chosen for its security, culture, cleanliness and good public transport system. Osaka was favoured for the same reasons as Tokyo but offered another feature — a great balance between urbanisation and tradition.
Melbourne made the list because of its security and well-maintained surroundings while for Barcelona,  it was the culture, good food, good public transport system and plenty of sidewalk space.
Many of the survey respondents wanted local urban areas to adopt the public transport system of their favourite city. They also wanted more green spaces, cleanliness, walkability and top-notch maintenance of public amenities, especially pothole-free roads.
The other problems that they wanted addressed were traffic congestion and security.
When asked what they liked about local cities, food came up tops, followed by diversity of culture, historical and heritage value, mixture of modern and traditional architectures and good expressway connectivity.
On how they would improve local cities, especially liveability, the respondents had plenty of ideas, including controlling development, adopting bicycle-friendly policies, putting up covered walkways, reducing carbon footprint, investing in more cultural spaces and activities such as theatres and art exhibitions, and creating more facilities for the disabled.
The plans and the challenges
Does the government have any plans or policies in place to improve the liveability of local cities? For KW Associate Planners Sdn Bhd managing director Khairiah Talha, the answer is yes.
"Most cities in Malaysia have their own local plans, which detail the actions, policies and strategies for a time frame of 20 years. The plans were prepared under the provisions of the Town & Country Planning Act 1976. Hence, all local plans are legislated plans," says the past president of the Malaysia Institute of Planners.
The plans were formulated after engaging with the community, government agencies and the private sector. They highlight the making of cities liveable — the actions to be taken, the various agencies involved and the estimated costs, Khairiah adds.
However, Khairiah points out two challenges — provision of adequate and affordable housing for the community, especially low-income earners, and people's mobility intercity and intracity.
For Ra Adrina Muztaza, organising chairperson of the 11th World Class Sustainable Cities Conference 2019, the biggest challenge that needs to be overcome is the absence of the people factor when designing spaces in cities. "For instance, wet markets are vital and popular in the cities. But the lanes between traders' stalls are too narrow and not easily accessible for children, senior citizens and the disabled," she says.
Ra Adrina is finance director of Fairview Group of Companies and treasurer of the Real Estate and Housing Developers' Association Youth (Rehda Youth).
She opines that our cities do not promote inclusivity to its maximum potential, which has forced certain groups to live in silos.
"This is apparent during the Covid-19 pandemic, with senior citizens being disconnected from society and not able to access necessities easily," she says.