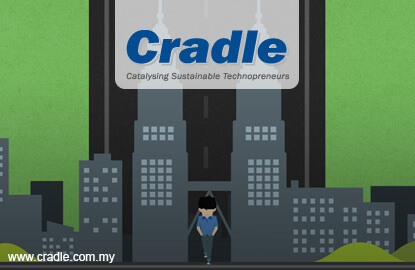 KUALA LUMPUR (Dec 5): Cradle Fund Sdn Bhd has looped in six more co-investment partners to boost Malaysia's tech start-up ecosystem, raising the total co-investment funds to RM190.2 million from RM161.2 million.
The six equity partners are RHL Ventures, TinkBig Venture, Biz Angel Network, EIX Group, Segnel Ventures and PlaTCom Ventures.
All will take part to fund local tech start-ups in a one-to-one equity co-investment exercise with Cradle Fund, investing up to RM14.5 million.
Cradle Fund's group chief executive Nazrin Hassan said having new partners would give it a huge opportunity to learn and tap the partners' diverse experience as it would bring an advantage to the Malaysian start-up scene as they prepare to become global players.
"This partnership takes our relationships to a whole new level. Our partners would give us additional insights and experience in investing in start-ups which Cradle Fund may not have," he said.