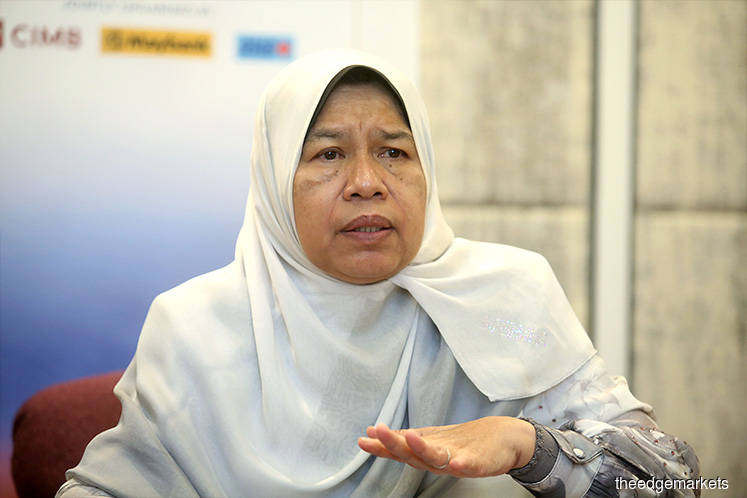 KUALA LUMPUR (July 18): Cracks are starting to appear in PKR, and they need to be smoothed out as soon as possible, according to Housing and Local Government Minister Zuraida Kamaruddin.
"I think yes, it (cracks) is happening in the party. To me this is an opportunity to smooth out the cracks and move on," Zuraida told reporters at the parliament lobby in response to a query on whether the party is starting to see cracks in its facade.
Zuraida said PKR needed to consolidate and grow, especially now that is in government.
"It is time for PKR to start consolidating and strengthening the party, it is up to the president to clean up our backyard," said Zuraida.
She said that now is the best time to do so as PKR president Datuk Seri Anwar Ibrahim had accepted the PKR Supreme Council's statement supporting Azmin.
She added it is "high time to sit down and chart our (PKR's) way".
To a query on when the party would meet to smooth out issues, Zuraida replied it was up to Anwar to decide when would be the best time to do so.
"Hopefully this point will be an opportunity to start consolidating not only the rank file but the leadership as well," she said.