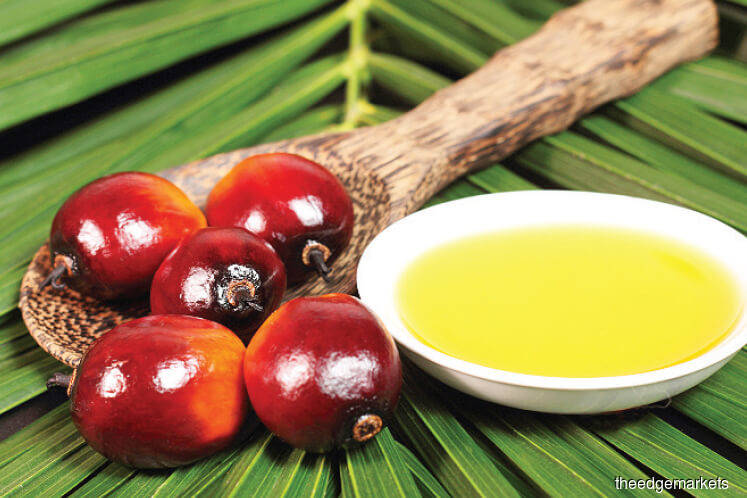 KUALA LUMPUR (Oct 11): Affin Hwang Capital has maintained its "Neutral" call on the plantation sector while MIDF Amanah Investment Bank Bhd Research has maintained its "Negative" call.
This came as both research houses expected a decline in export demands of palm oil products in September 2019, largely due to lower demand from India.
India, the largest buyer of palm oil products, started to purchase less following the increase in tax on refined palm oil from Malaysia to 50%, from 45% previously.
"This is predicated on the fact that the purchases might be shifted towards Indonesian palm oil, which has a cheaper pricing than Malaysian palm oil as both producers incur the same tariff rate," MIDF Research said.
According to Affin Hwang Capital, exports of palm oil products to India, China and Europe dropped by 43.6%, 25% and 5.2% month-on-month respectively.
"Malaysia's palm-oil inventory could potentially rise in the next few months, in our view, as we enter the peak production period, although it is unlikely to reach the record high level of 3.2 million tonnes recorded in December 2018," Affin Hwang said.
In a note today, MIDF Research stated that despite the marginal decrease of 0.6% year-on-year (y-o-y), the output level still remained elevated as the palm oil industry is experiencing a high production cycle.
It expects the production level to remain elevated in the beginning of 4QCY19 before tapering off as the quarter ends due to absence of supply disruption event and seasonally higher output cycle.
"It was worth noting that this was the first decline after consecutive eight months [of] increase in production level on a y-o-y basis," MIDF Research said.
Affin Hwang noted that Malaysia's crude palm oil (CPO) production for the first nine months of 2019 was up by 9.3% y-o-y to 15.19 million tonnes, underpinned by improving fresh fruit bunch yields and CPO extraction rates throughout Malaysia.
With the average CPO price hovering at about RM2,000 per tonne and gradually trending upwards, it is expected to be met with resistance in coming months.