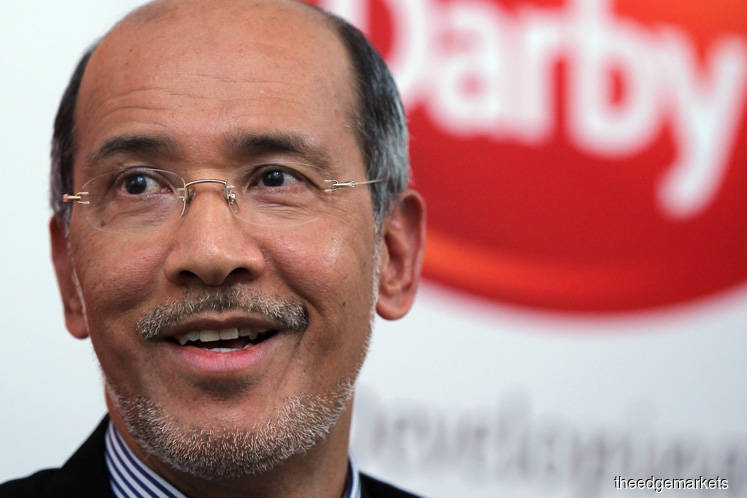 KUALA LUMPUR (Nov 23): Sime Darby Plantation Bhd says crude palm oil (CPO) prices have bottomed out and it expects prices to be between RM1,900 and RM2,200 until the end of 2018, before trending higher in the first half of 2019.
Its executive deputy chairman and managing director Tan Sri Mohd Bakke Salleh said prices should firm up in the first half due to the low crop season starting in January, while demand is expected to pick up.
The CPO price closed at RM1,749 per tonne yesterday.
"The CPO price should have bottomed out now and we expect the prices to be between RM1,900 [and] RM2,200 per tonne until December," he said at a media briefing on the group's financial performance for the quarter ended Sept 30.
"Prices should be firming up and trend higher in the first half of 2019, probably around RM2,200 to RM2,400 in the first quarter and RM2,400 to RM2,600 by June, as demand is expected to pick up due to the seasonal factors such as the Chinese New Year celebrations and Aidilfitri," he added.
Meanwhile, Bakke said demand from India is expected to improve as the duties imposed on CPO imports from Malaysia are expected to be reduced.
On the other hand, the uptick in Indonesia's production is also seen to be tapering off, which should support prices.
Bakke said the company's cost of production stood at below RM1,200 per tonne, while the total cost to consumers, which includes overheads, stood at around RM1,550 per tonne, and hence the company is still able to maintain reasonable margins amid the pressured prices.
Looking ahead, he said the company is looking to dispose of its marginal and non-core assets next year and is eyeing to acquire new assets in Malaysia and Indonesia.
In terms of capital expenditure, the company is looking to spend about RM1.4 billion.