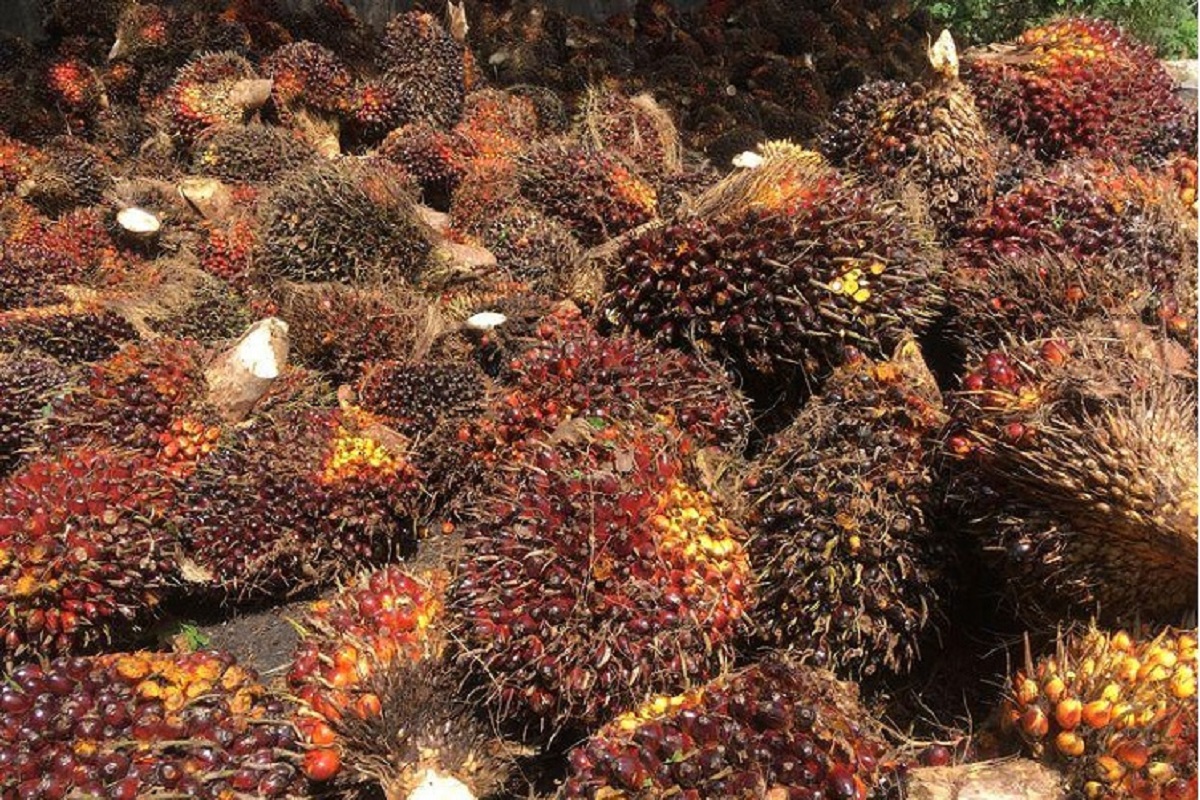 KUALA LUMPUR (June 15): Crude palm oil (CPO) prices are expected to see a quick and sharp recovery following the declines that have been seen in the past few trading days, opined veteran vegoil analyst and Godrej International Ltd director Dorab Mistry.
Speaking during a webinar hosted by UOB Kay Hian today, Mistry stated that CPO prices could recover by RM200 to RM250 per tonne.
"This is because we have fallen too far. At that level, palm would very well be priced to recapture some of the markets, which it has lost due to high prices, in the Indian subcontinent for example," he said.
Mistry also highlighted that US weather patterns will also be a determining factor in CPO prices, as well as the news flow surrounding changes in biodiesel mandates and incentives in the US.
He explained that if hot and dry weather conditions manifest themselves in July in the US, further rallies in prices could also be on the cards.
As such, Mistry does not expect the second spell of selloffs to come very quickly. He noted that he was not able to quantify beyond the RM200 to RM250 estimate that he gave, noting that this estimate is "about par for the course at the moment".
However, such potential rallies will face a challenge in August, once the soya crop in the US has been pollinated, he said.
Mistry elaborated that rain in August in the US is important for soybeans, as they need at least two inches of rain in August to facilitate soya crop pollination.
"Once that is done, people will have a good handle on the soya crop. Depending on how well the crop is, and by then we will start building up stocks in palm oil, we could see a final down leg in the market," he said.
The veteran analyst then opined that current prices for palm oil are still very high and that ultimately there is a need to go back to its historical level (adjusting for inflation and biodiesel mandates) that would be in the region of US$700 to US$800 a tonne.
He said that by September or October this year, there will be high stocks for palm oil as a result of greater production, which could result in prices returning to the US$700 to US$800 level once again.
Palm oil to potentially trade at US$500 to soyoil
During his presentation, Mistry also forecasted that over the next six months, the premium vegoil in the world will be soybean oil, as it has a deep cushion and support with US biodiesel mandates. It will be followed by canola oil, due to its being an easy oil to convert into biofuel, as well as US demand for canola oil from Canada, he added.
When it comes to palm oil, Mistry forecasted historic discounts for palm oil against soyoil, with the discount possibly reaching as much as US$500.
This is as he expects a tightness in soyoil and surplus in palm and sunflower oils.
That said, this historic discount will not be the new norm, with Mistry describing it as an aberration and exception. This is due to elevated soyoil prices, while palm oil production is now in the high cycle, which augurs very good production, he added.
"That is the reason why palm will have to sell itself, make it more attractive and via discounts. It will not become the norm, the day we see the palm cycle turn when Indonesian production is flat, palm will narrow the discount once again," he said.
This is as for Indonesia to increase its consumption of biofuels beyond B30 requires a lot of investment and effort, which may not materialise so easily, he stated.
When it comes to Malaysian CPO production, Mistry said that so far, Malaysia is running behind 2019's production. He noted that Indonesia is making up for the shortfall seen by Malaysia.
As such, he expects Malaysian CPO production to be around 19.5 million tonnes to 19.6 million tonnes. He noted that if Malaysia is lucky, it could reach 20 million tonnes, but for that to happen the government has to release more work permits for foreign labour in the sector much faster.
In a note today, CGS-CIMB Futures Sdn Bhd reported that palm oil had posted its biggest loss since January last year as soy markets tumbled and worries about rising production and weaker Chinese demand further dented sentiment.
Palm oil prices have fallen in tandem with soyoil prices, following reports that US President Joe Biden's administration is under pressure from labour unions and senators, and is considering ways to provide relief to domestic oil refiners from biofuel blending mandates, Reuters reported.
However, palm oil appears to be posting its first daily gain after a six-day losing streak. At the time of writing, the CPO futures contract for delivery in August on Bursa Malaysia was up RM189 at RM3,564 a tonne.