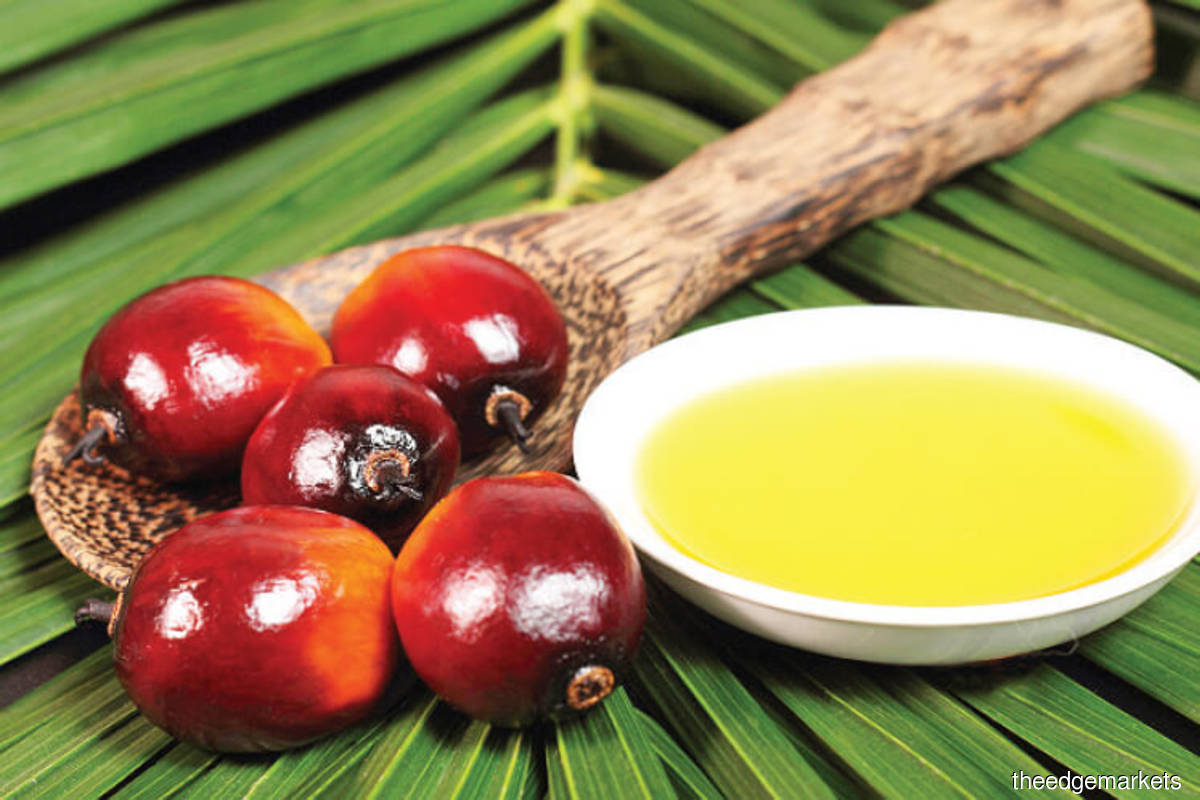 KUALA LUMPUR (Jan 6): Crude palm oil (CPO) futures contract, which has been on a rally, hit its highest level in nearly 12 years today, amid concerns heavy rains will hurt output and curb supplies in Malaysia, which in turn would further trim stockpiles.
The one-month CPO futures contract, deliverable for February 2021, was trading at RM4,017 per tonne today — the first time CPO prices have breached the RM4,000-mark since the commodity boom in early 2008.
The previous all-time high for CPO futures was at RM4,321 per tonne back in March 2008, based on available data on Bloomberg.
According to Bursa Malaysia Derivatives, the CPO futures contract for March 2021 was RM122 higher at RM3,877 per tonne, while for April 2021, it was up RM118 at RM3,733 per tonne.
CPO futures for January 2021, on the other hand, added RM63 to RM4,040 a tonne.
At the time of writing, the spot price for CPO stood at RM3,935 a tonne.
"The idea of a sharp fall in reserves was reinforced by a Bloomberg survey that showed stockpiles in Malaysia probably fell to a 13-year low in December," CGS-CIMB Futures wrote in a palm oil daily commentary today, adding this has helped crude palm oil futures to rebound.
Inventories in Malaysia contracted about 24% from a month earlier to 1.18 million tonnes at end-December, it noted, citing a survey it conducted.
That's the lowest monthly stock level since 2007 and the smallest end-year number since 2003, said CGS-CIMB Futures.
Yesterday, the Malaysian Palm Oil Council (MPOC) forecast CPO prices would remain above RM3,000 per tonne this year, or at an average price of RM3,217 per tonne.
In comparison, CPO prices in 2020 averaged to RM2,700 per tonne. CPO prices, which hit a trough of RM1,953 per tonne during the year, rapidly rallied to end the year at nearly a decade high of RM3,891 per tonne.
Nonetheless, despite the shrinking palm oil stockpile in Malaysia, there is rising concern over a potential surge in CPO production and stockpiles in Indonesia, said TA Research in a separate note.
The research firm said Indonesian Palm Oil Association (Gapki) is predicting CPO production in Indonesia could reach 49 million tonnes in 2021 (up 3.5% year-on-year), as the rising trend in the second half of 2020 is expected to continue into 2021.
"We believe that the biodiesel mandate will be one of the key determinants of CPO price for 2021. The biodiesel mandates will augur well for the industry, as it could boost domestic consumptions and reduce the swelling stockpiles," said TA Research.
According to Gapki, palm oil stockpiles are expected to reach around 7 million tonnes by the end of 2021 if the B30 programme continues, versus 9 million tonnes in 2021 if the government reverts to the B20 programme.