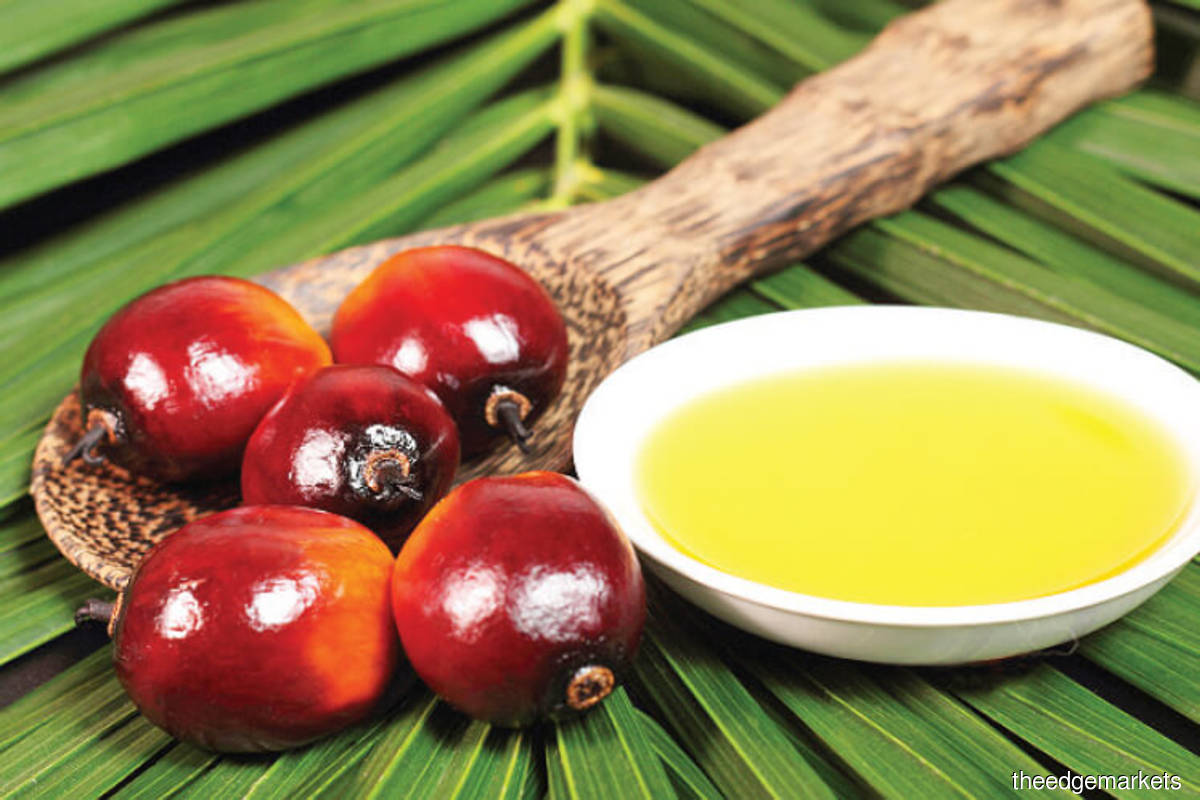 KUALA LUMPUR (Nov 14): Crude palm oil (CPO) futures contracts on Bursa Malaysia Derivatives dropped to a two-week low on Monday (Nov 14), mainly on profit-taking after locking in over RM100 on Friday (Nov 11), said Singapore-based Palm Oil Analytics owner and co-founder Dr Sathia Varqa. 
He said the spot month (November 2022) dropped to RM3,987 a tonne, the lowest since Oct 31. 
"A gloomy economic outlook assessment from the International Monetary Fund (IMF) and stronger ringgit versus the US dollar also weighed down [on] the CPO futures.
"However, prospects of higher exports and a wider spread to soybean oil should offer recovery in palm oil prices from the steep fall today," he told Bernama. 
Varqa said the cargo surveyor indicates that Malaysia's palm oil exports during the Nov 1-15 period is expected to be 10% to 13% higher, compared to a 33% rise on Nov 1-10. 
"The first 10 days of November exports rose by 33% versus the first 10 days of October. However, the Nov 1-15 export rise is expected to slow down to [a] 10% to 13% rise, from the earlier strong rise of 33%," he said. 
According to a media report, Tryggvi Gudmundsson, an economist in the International Monetary Fund (IMF)'s research department, said the steadily worsening purchasing manager indexes in recent months confirms that the global economic outlook is gloomier than projected in the October World Economic Outlook (WEO).   
In last month's WEO, the Washington-based IMF cut its forecast for global growth next year to 2.7%, from 2.9% seen in July and 3.8% in January, adding that it sees a 25% probability that growth will slow to less than 2%.
At the close, contracts for November 2022 and December 2022 shrank RM200 to RM3,987 and RM3,993 a tonne respectively, while January 2023 edged down RM175 to RM4,112 a tonne.  
The February 2023 contract decreased RM162 to RM4,162 a tonne, March 2023 ticked down RM154 to RM4,176 a tonne, and April 2023 slipped RM157 to RM4,153 a tonne.
Total volume narrowed to 69,176 lots from 72,401 lots on Friday, while open interest improved to 201,910 contracts from 199,122 contracts previously.
The physical CPO price for November South declined RM170 to RM4,050 a tonne.