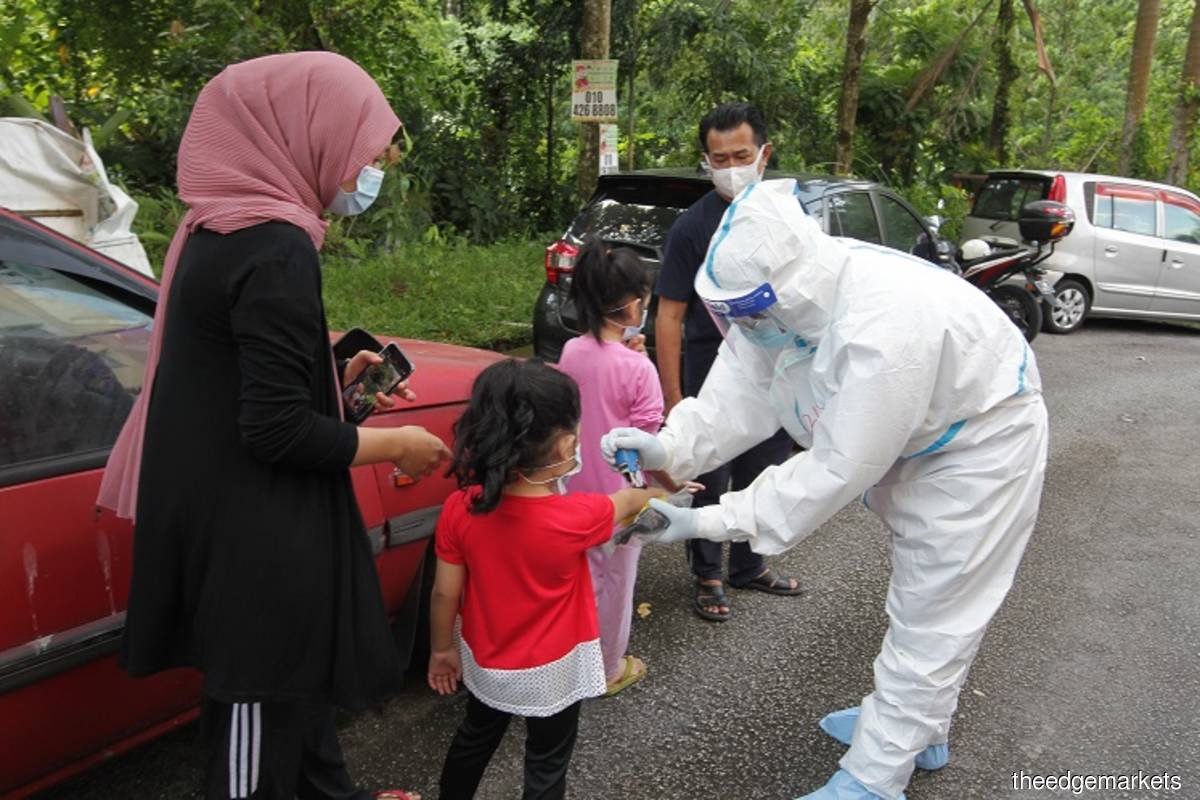 KUALA LUMPUR (July 28): The Ministry of Health has detected two new clusters in Kedah and Sarawak with a total of nine confirmed infections.
The two new clusters are PUI Sivagangga in Kedah, with five confirmed infections, and Satok in Sarawak, with four positive cases.
For the PUI Sivagangga cluster, the index case is a permanent resident (patient No 8937) who returned from India on July 13. Covid-19 screening for the patient at the KLIA international entrance showed negative result.
The patient was put under Home Surveillance Order, and did not follow the rules within the quarantine period, according to Health director-general Datuk Dr Noor Hisham Abdullah.
According to his statement, repeated Covid-19 screenings on the patient showed positive results and the patient was admitted to Sultanah Bahiyah Hospital in Kedah.
"Prior to this, Active Case Detection and screenings of close contacts have been conducted. Up until July 28, 2020, 28 close contacts have been screened. From the total, five tested positive while 23 were negative," said Noor Hisham.
He said the index case is an owner of a restaurant, adding that four people who tested positive in this cluster are non-citizen workers of the restaurant while the other is a family member of the index case.
Noor Hisham confirmed that the premise has been closed for disinfection and cleaning processes.
As for the other new cluster today, the Satok cluster, it was found at a market located in Satok, Kuching where Covid-19 screenings have been conducted at the market.
Noor Hisham said 229 traders have been screened up until today.
Four positive cases were found in the cluster, while 225 tested negative for the virus.
"All of the positive cases were asymptomatic and have been sent to Sarawak General Hospital for treatment.
Preventive measures such as cleaning and disinfection processes in the premises have been conducted, said the ministry.
Currently, Malaysia has 25 active clusters with six clusters recording new cases today.
They include Sentosa in Sarawak (nine new cases, bringing the total to 30) and the newly discovered clusters such as PUI Sivagangga cluster (six new cases) and Satok (four new cases).
According to data provided by the ministry, the Kuching engineering cluster has four new cases, which brings the total to eight, while the Mambong and PUI Melbourne clusters have one new case each. As a result, the Mambong cluster has six cases in total, while PUI Melbourne has a total of three cases.
Malaysia has reported 39 new cases today, bringing the total to 8,943 with 212 active cases.
Read also:
Covid-19: Malaysia's active cases breach 200-mark — highest since June 25