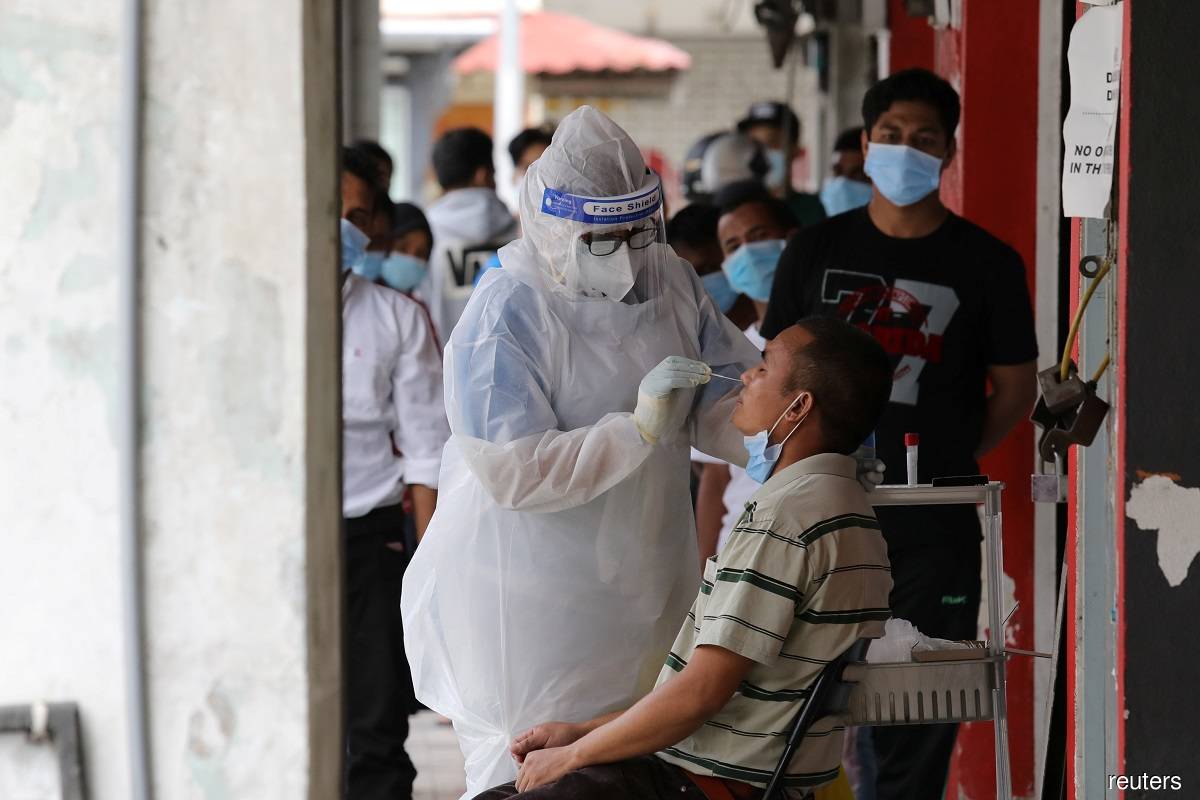 KUALA LUMPUR (Nov 22): The Ministry of Health (MoH) announced three new Covid-19 clusters have been detected, bringing the number of total clusters reported in the country so far to 330.
Health director-general Tan Sri Dr Noor Hisham Abdullah said the three clusters are the Pengkalan Barat cluster which spans Barat Daya in Penang as well as Kerian, Kuala Kangsar and Kinta in Perak with 19 cases; the Bakti cluster involving a prison in Seremban, Negeri Sembilan with 16 cases, and the Bayam Indah cluster with 10 cases.
The three clusters have a total of 45 infections.
On another note, Noor Hisham said the clusters that have officially ended in the country stood at 163, including four today, namely the Kasih and Bestari clusters in Sabah, the Baiduri cluster in Kuala Lumpur, and the Long cluster involving Selangor and Kuala Lumpur.
Malaysia logged 1,096 new Covid-19 cases today with a spike of cases in Selangor, making it the second consecutive day of four-digit cases.
As for the latest fatalities, the ministry reported three more deaths related to Covid-19, which pushed Malaysia's death toll up to 335 to date.
Active cases which carry high transmission risks stood at 12,843, with 106 patients currently being treated in intensive care units, with 46 needing ventilators.
Malaysia's total cases soared to 54,775, exceeding 41,597 total recoveries so far.
Read also:
Teratai cluster linked to Top Glove dormitories records almost 1,500 Covid-19 cases — MoH
Malaysia reports 1,096 new Covid-19 cases; Selangor cases spike to fresh high of 603