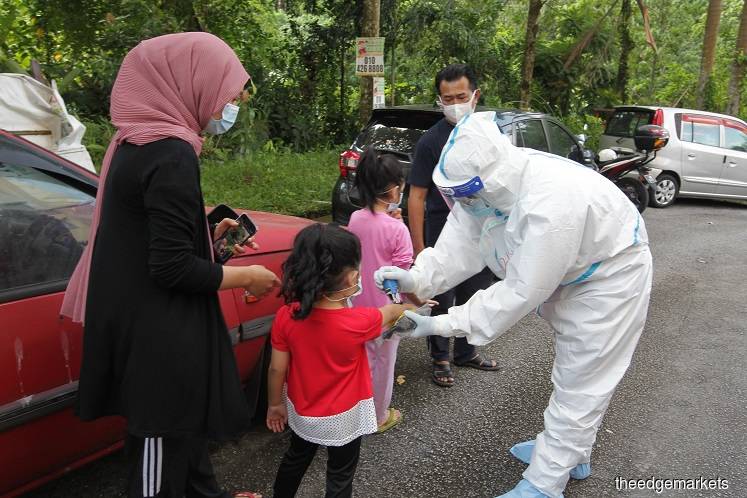 KUALA LUMPUR (June 3): The residents of Block D at Segar Ria Apartment at Cheras are having their samples taken to be tested for Covid-19 after a case was confirmed at their block.
According to a Bernama report, Federal Territories Minister Tan Sri Annuar Musa confirmed via a Tweet that a letter ordering control and sampling activities on occupants of the apartment block today.
"Some people asked if this letter is genuine, the answer is yes. Residents of Segar Ria Apartment please give your cooperation," he said, in response to queries about the authenticity of the letter, signed by Public Health Medical Specialist of the Cheras Health Office Datin Dr Noriah Hajib, that went viral.
This follows Health director-general Datuk Dr Noor Hisham Abdullah revealing that a new cluster had been detected in apartments in Cheras, with three cases detected among residents there while another three detected among those from outside the apartments.
He said the infections could have probably been caused by Hari Raya Aidilfitri visits, although the source is still being investigated.
He added that the Ministry of Health will be undertaking Active Case Detection in the Cheras flat, as well as preventive measures to control the spread of the disease, which includes contact isolation and sampling activities, disinfection process, as well as the health education advice by practising 3W (wash, wear, and warn) and avoiding 3C (crowded place, confined space, and close conversation).
These photos of Segar Ria Apartment were taken by our photographer Suhaimi Mohd Yusuf.