Click / Tap image to enlarge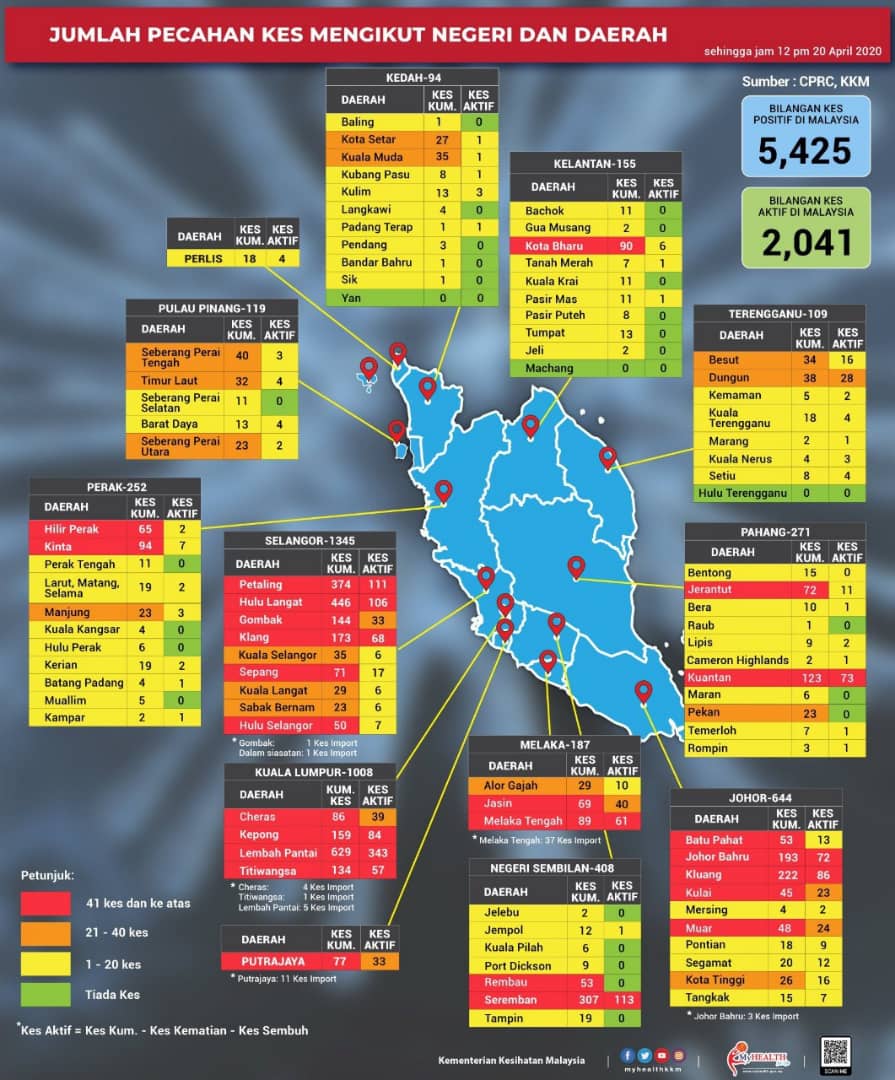 Click / Tap image to enlarge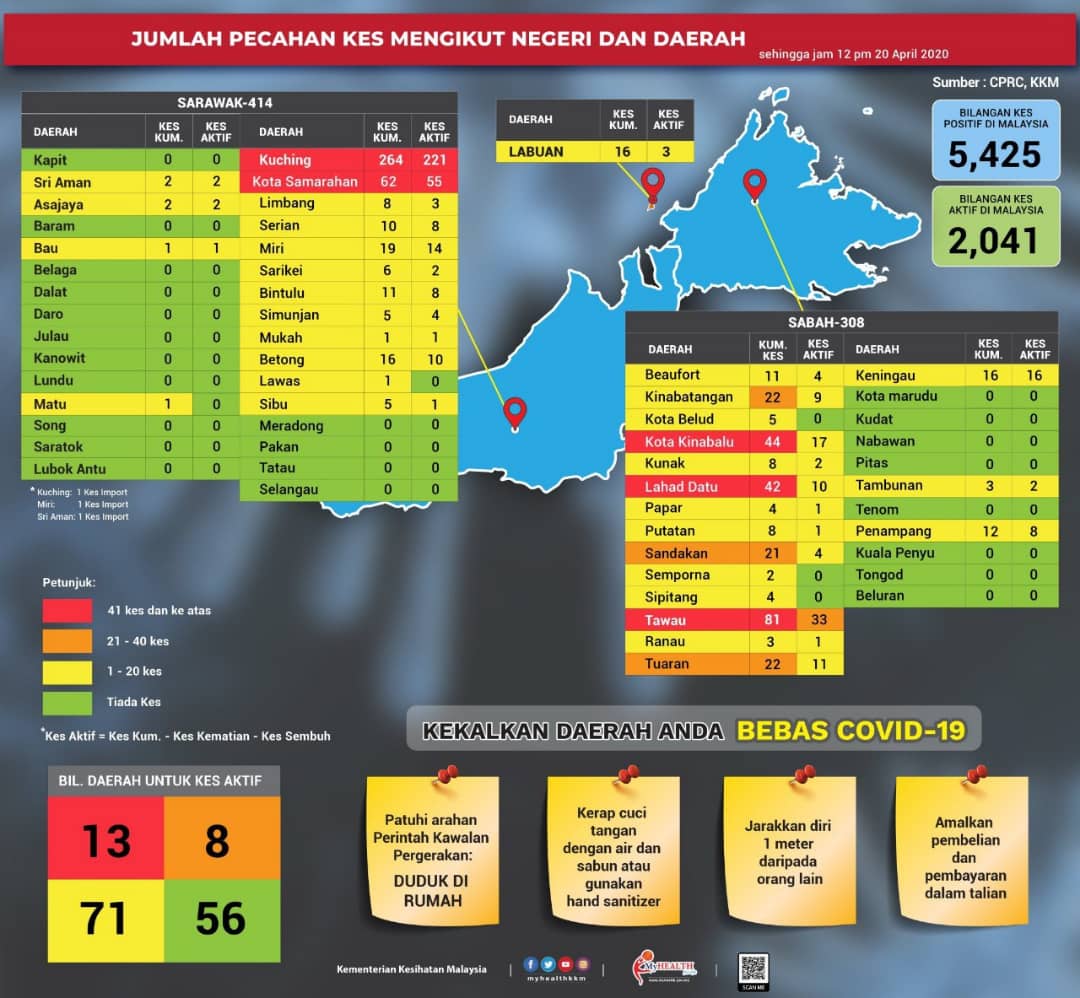 KUALA LUMPUR (April 21): The Health Ministry said today Negeri Sembilan's Rembau district, which is a red zone, has recorded no active Covid-19 cases as at noon yesterday.
Health districts with more than 41 Covid-19 cases are categorised as red zones, according to the ministry. The number of active cases is derived from subtracting the number of deaths and recovered cases from the cumulative figure of infected individuals.
According to statistics released by the ministry, the number of cumulative cases in Rembau stood at 53.
Nationwide, the ministry said today there were 5,425 positive cases and 2,041 active cases across Malaysia as at noon yesterday.
Meanwhile, red zones with fewer than 41 active cases include Gombak, Cheras and Putrajaya in the Klang Valley besides Jasin, Muar, Kulai and Tawau.
Jasin is in Melaka while Muar and Kulai are in Johor. Tawau is in Sabah.
The ministry said Gombak, Putrajaya and Tawau had 33 active cases each, Cheras had 39, Muar recorded 24 while Kulai registered 23.
In terms of cumulative cases, Gombak had 144, Cheras registered 86, Putrajaya saw 77, Jasin reported 69, Muar had 48 while Kulai saw 45, according to the ministry.
#dudukrumahdiamdiam and get the news at theedgemarkets.com.