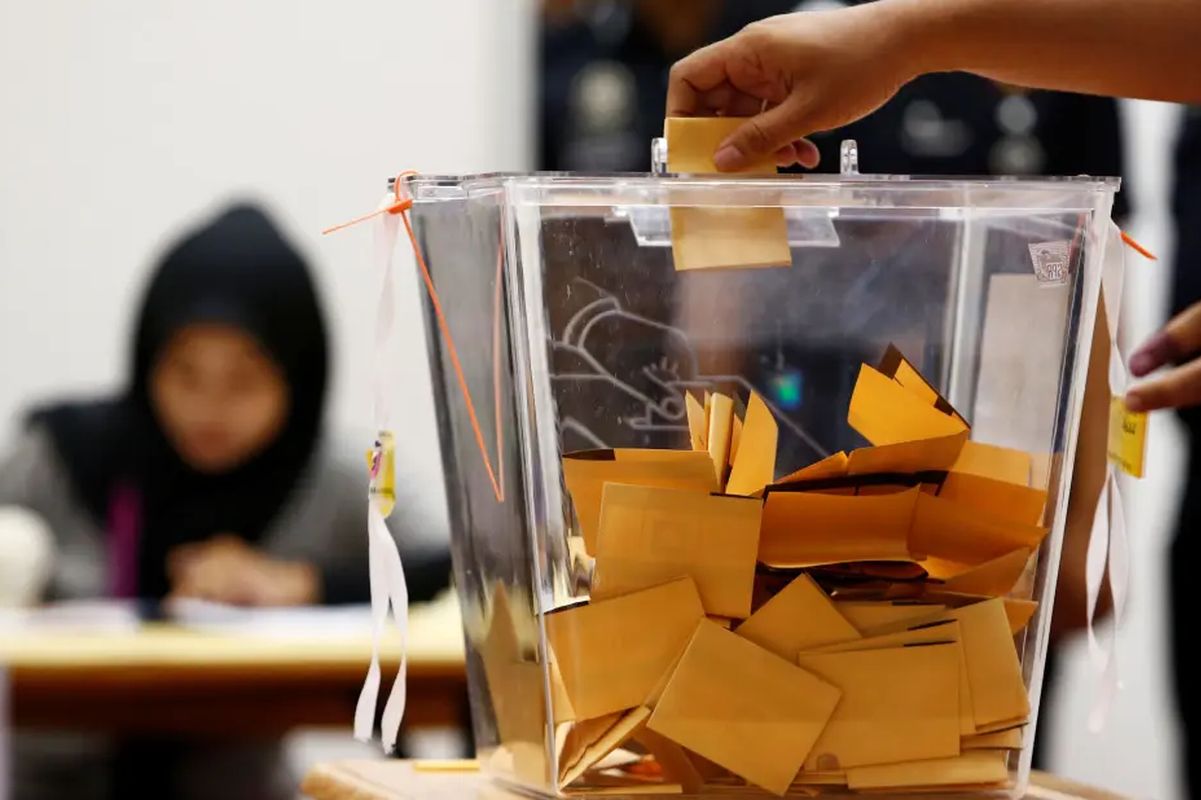 KUALA LUMPUR (Nov 14): Covid-19 positive individuals who will cast their ballots in the 15th general election (GE15) must wear face masks, while the use of face masks for other voters is strongly encouraged, said Health director general Tan Sri Dr Noor Hisham Abdullah.
He said voters who tested positive for Covid-19 are also not allowed to ride in public vehicles, including e-hailing.
"[Covid-19 positive voters are not allowed] to stop by anywhere before and after voting and must return home immediately," he said in a statement on Monday (Nov 14).
To ensure voting process runs smoothly and safely, and especially to reduce the risk of infection, Dr Noor Hisham said that Covid-19 positive voters must adhere to safe social distancing, which is also highly encouraged for other voters.
He said voters should also use the hand sanitiser provided at the polling station, or bring their own hand sanitiser.
Dr Noor Hisham said individuals who have not received a booster dose of the Covid-19 vaccine are advised to immediately register and get the vaccine shot, to protect themselves and those around them.
"Let's work together to reduce the risk of Covid-19 infection to voters and staff at polling stations throughout GE15," he said.
Dr Noor Hisham also shared an infographic on general advice to GE15 voters to reduce the risk of the spread of Covid-19 infection, on his Facebook page on Sunday.
He said that healthcare workers would be stationed at polling centres to help smooth the affairs of Covid-19 positive voters. Voters are advised to obey the directives issued.
The Election Commission (EC) has set Tuesday (Nov 15) for early voting, and polling day on Nov 19.