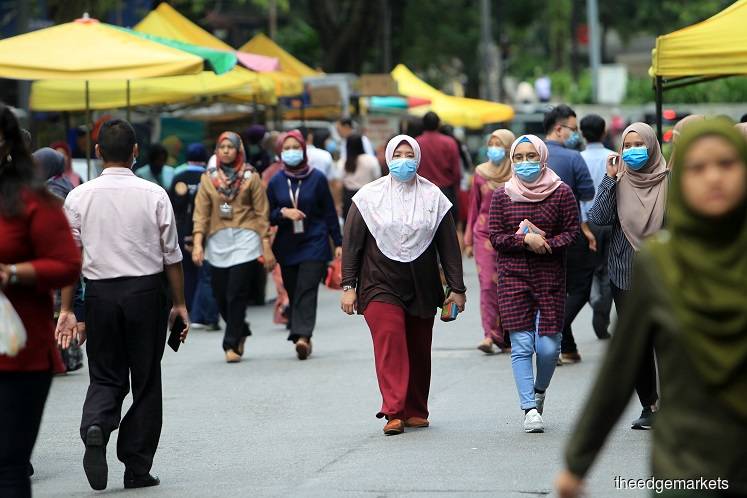 KUALA LUMPUR (June 30): Malaysia has continued to see a decline in the number of active Covid-19 cases in the country as the number of daily patients who have recovered from the coronavirus came in at 20, which again outpaced new cases with only two detected today.
This reduced active Covid-19 cases in the country to 164, the lowest since the start of the movement control order (MCO) in mid-March.
The country has so far found a total of 8,639 confirmed infections, of which 8,354 or 96.7% have recovered. And with no new fatalities recorded today, the death toll from the illness remained at 121 or 1.4% of overall cases, according to Ministry of Health (MoH) director-general Datuk Dr Noor Hisham Abdullah.
Of the two new cases found today, one was detected in Kuala Lumpur and the other in Sabah.
 
"We wish to inform that of the two new cases reported, one was an imported case [where the patient] was infected abroad, while the other was a local transmission that was found [after the individual was] screened at Hospital Kota Belud, Sabah. Both cases involved Malaysians," said Noor Hisham.
 
He also noted that since the start of the recovery movement control order or RMCO on June 10, a total of 303 confirmed Covid-19 infections were found.
"To ensure the recovery process goes smoothly, the government has developed standard operating procedures (SOPs) for various sectors and sub-sectors. Adherence to the SOPs is crucial to ensure that Covid-19 cases in the country decline.
"In view of the greater number of sub-sectors that will be opened on July 1, the cooperation of everyone is needed in order to break the chain of infection of Covid-19 in Malaysia," he said.
 
He also advised that the people continue to avoid crowded and confined places.