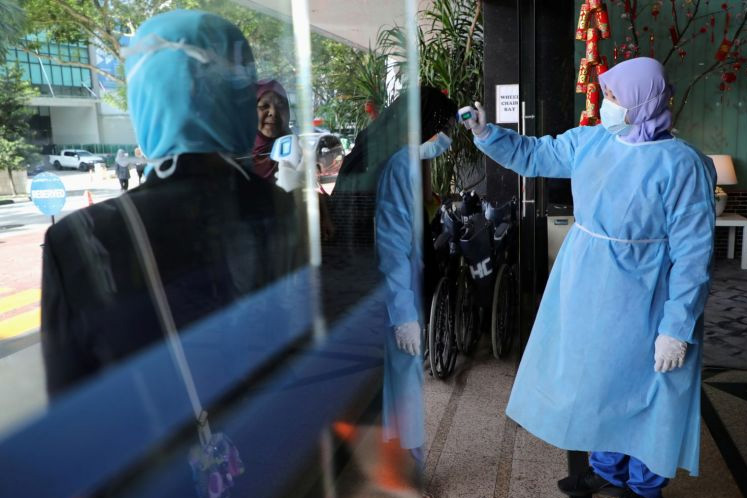 KUALA LUMPUR (June 19): Malaysia's active COVID-19 cases dropped to 344 today — the second lowest daily figure since the Movement Control Order (MCO) was enforced — as recoveries continued to surpass new infections, which fell to a single digit today.
New infections dropped to six, the lowest number of daily cases since March 8 (six cases), while 70 more people recovered and were discharged, said Health Director-General Datuk Dr Noor Hisham Abdullah in a statement.
Of the new cases, four were local transmissions involving Malaysians while two were imported, involving a Malaysian and a non-citizen.
The four local cases were found in Kuala Lumpur, Selangor, Negeri Sembilan and Sarawak.
The Kuala Lumpur case was detected during a screening at a tahfiz school, while the Selangor case is a family member of patient No 8,513.
Meanwhile, the Negeri Sembilan case was detected when the patient underwent a test before their planned return to Sarawak, whereas the Sarawak case emerged from the new Kidurong cluster.
Overall, 8,070 people have been cured of COVID-19 so far, representing 94.6% of the total 8,535 cases in Malaysia.
According to him, only three patients are being treated in intensive care now.
No new death was reported today, maintaining the COVID-19 death rate in Malaysia at 121, translating into 1.42% of overall cases.
Read also:
Covid-19: New cluster detected in Sarawak with six cases