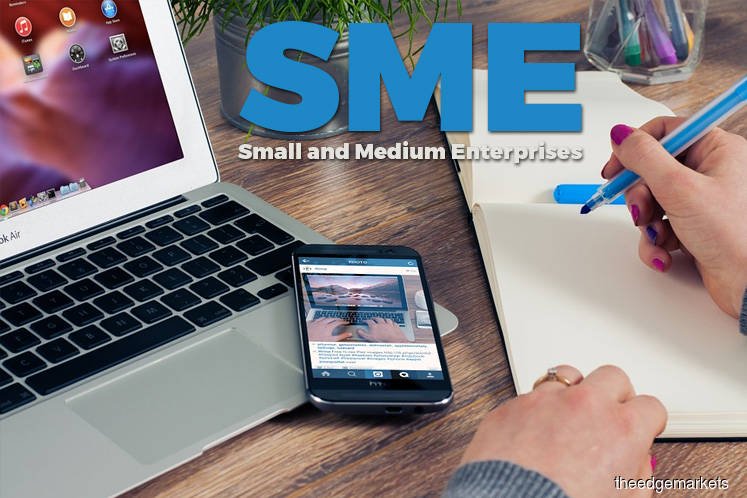 KUALA LUMPUR (March 30): Malaysia small and medium enterprises (SMEs) said today they expect no cash inflow for at least three months due to the nation's ongoing movement control order (MCO) to curb the spread of the Covid-19 pandemic.
Malaysia's MCO, which was initially scheduled between March 18 and 31, requires non-essential businesses to stop operations while the public has been ordered to stay at home to curb the Covid-19 outbreak. On Wednesday (March 25), Prime Minister Tan Sri Muhyiddin Yassin said the government decided to extend the MCO until April 14 because updates from the National Security Council and Health Ministry indicated an increase in Covid-19 cases. 
Today, SME Malaysia national president Datuk Michael Kang said in a statement that the biggest challenge for SMEs is cash flow as they evaluate how Malaysia's RM250 billion Prihatin Rakyat Economic Stimulus Package announced by Muhyiddin on Friday (March 27) will mitigate Covid-19's economic impact on them.
According to the statement today, SME Malaysia in partnership with Bizsphere Brand & Marketing Group launched a survey yesterday (March 29) evening that attracted 15,627 SME responses in less than 18 hours. 
The statement said the survey, which had attracted participation mostly via WhatsApp and Facebook, aimed to gauge the sustainability of Malaysia SMEs during the Covid-19 crisis and impact from the MCO on these companies.
Kang said: "Most SMEs are very tight in cash flow. It is expected that there will be no cash inflow for at least three months due to MCO. Yet, SMEs will still need to continue paying full salary, rental and some statutory payments. Nearly one-third or 33.3% of SMEs can only have enough cash flow for March while 37.8% can only sustain up to April."
"There are only 26.3% of SMEs (which) found that government assistance through stimulus packages will help them sustain their business despite the additional allocation of a RM100 billion loan to SMEs under the Prihatin Package. 77.6% of SMEs have yet to apply for the special relief fund," he said.
He said SMEs are afraid to have high gearing as many of them already have existing loans. 
"The economic uncertainty for the next six months will burden repayment capability and (they) risk going under bankruptcy. 4% out of 22.5% that have applied for the loan have been rejected by the banks," Kang said.
#dudukrumahdiamdiam and get the news at theedgemarkets.com.