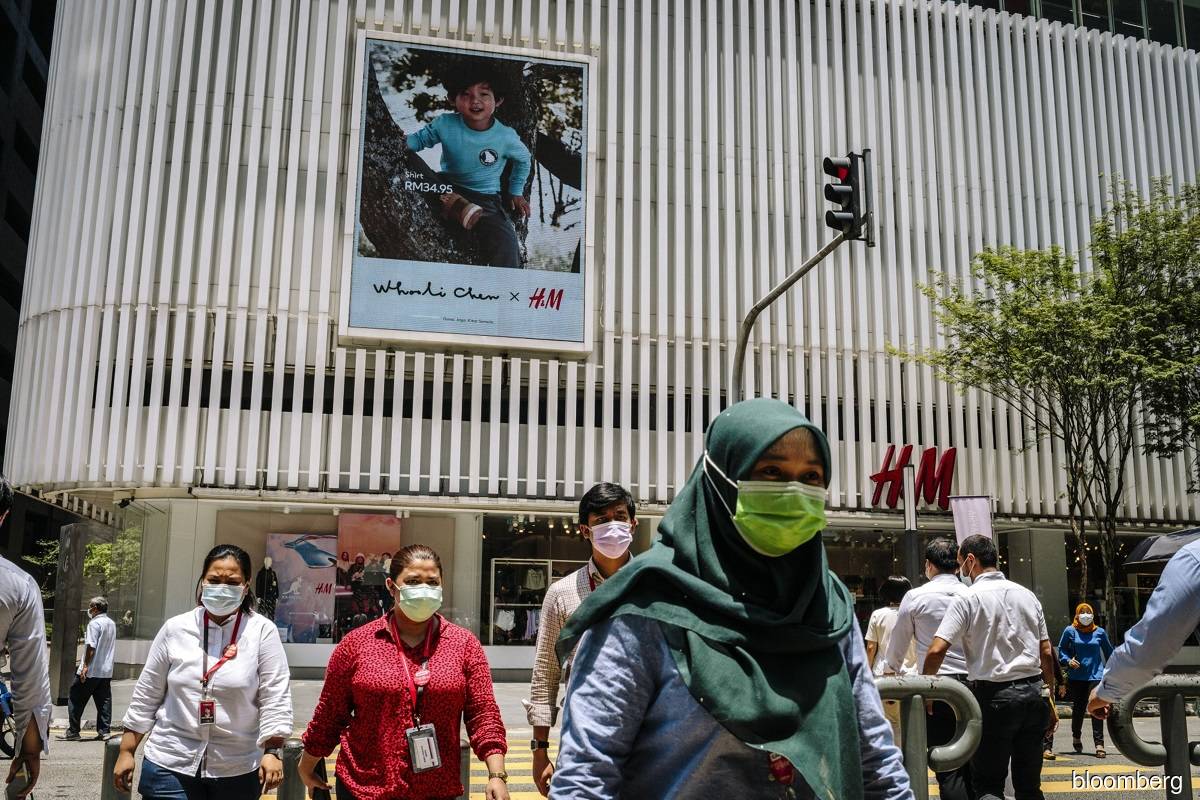 KUALA LUMPUR (Sept 30): New Covid-19 cases in Malaysia dropped to 89 today, after three straight days of reporting triple digits of infections.
Among the 89 new cases reported, 86 were locally transmitted cases, while three were imported, noted Health director-general Tan Sri Dr Noor Hisham Abdullah.
For the 86 locally transmitted cases, 25 of them had travelled to Sabah. This brought the total positive cases of those who had travelled to the state so far to 88.
The local transmissions involved 84 Malaysians and the remaining two were foreigners.
The Covid-19 death toll, however, went up to 136 after two new fatalities were reported today, according to Noor Hisham.
Active cases climbed for eight consecutive days — with 1,121 active cases today, which is 456 cases more from 665 about a week ago on Sept 22.
There are 16 Covid-19 patients currently being treated in intensive care units with three of them needing respiratory assistance.
On recoveries, 28 Covid-19 patients were discharged, bringing the total recoveries so far to 9,967 or 88.8% of total cases, which now stand at 11,224.
Sabah topped the list with the most infections today, as some 35 cases came from the state, bringing the state's total number of infections to 1,877.
Cases detected in other states and federal territories included Kedah, where 13 cases were reported, Selangor (10), Johor (eight), Sarawak (four), Kuala Lumpur (three), Terengganu (three), Pahang (two), Kelantan (two), Perlis (two), Negeri Sembilan (one), Perak (one), Penang (one) and Labuan (one).
"The three imported cases — who contracted the virus from abroad — involved foreigners, who just returned from the Netherlands (two cases) and Indonesia (one)," said Noor Hisham.
"The 135th fatality (case No 11,207) was a Malaysian man aged 46 who had diabetes, heart disease and kidney failure. The patient started to experience symptoms on Sept 21.
"On Sept 28, the patient had breathing difficulties and was admitted to Sultanah Bahiyah Hospital's emergency department in Kedah. The patient died on the same day at 6.15pm. His Covid-19 screening showed positive results," said Noor Hisham in a statement today.
Meanwhile, as for the 136th fatality, which refers to case No 11185 — it involved a 70-year-old Malaysian man who had end-stage cancer.
According to Noor Hisham, the patient died in his house on Sept 26 and was sent to Tawau Hospital Forensic Unit in Sabah. The deceased tested positive for Covid-19 yesterday.
Read also: 
MOH to mobilise relief teams to red zones in Sabah 
New cluster in Kedah detected with three confirmed infections 
Covid-19: Two more Malaysians test positive in Singapore